HOW TO WEAR A HAT
Stylish hats! They are one of my favorite accessories! An outfit can go from simple to interesting just by adding a stylish hat. If you're wondering how to wear a hat or how to look good in a hat, that is why I put together this guide, this style guide is for you!
First, wearing a hat isn't all that difficult. Plop it on your head, and you're good to go. It's not how you wear a hat necessarily but what you pair with your hat, it's the outfit itself.
Since a stylish hat is an accessory that you can wear in the Winter, Spring, Summer, Fall and even while traveling, this is something you could slowly start adding to your wardrobe and wearing once in a while, if you haven't already.
If you're wondering what are the different types of hats available, what kind of hat you should wear and how to style that hat in an outfit than this resource is what you've been looking for!
STYLISH SUMMER AND SPRING HAT OUTFITS
In the summer you're given to green light to bring out your most wide-brimmed sun hat! Wide-brimmed hats make wearing a hat in the summer so much fun! So don't be embarrassed, be confident!
If your favorite pass time in the summer months is lying on the beach, you need a fabulous sun hat for your beach outfits. It'll not only protect you from the sun, but you'll look oh so stylish.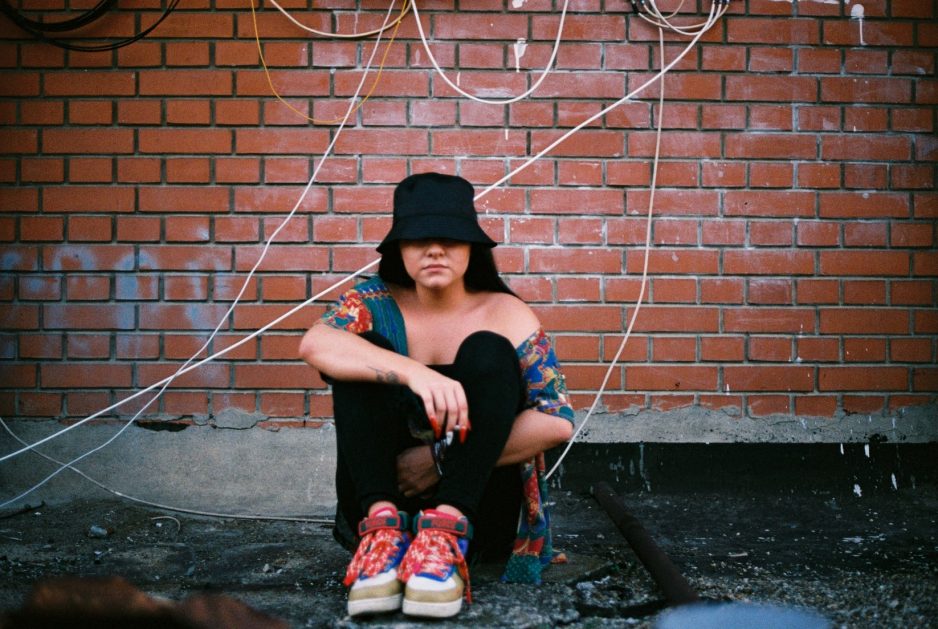 If you want to wear a hat in the summer look for hats that are lighter in color, like light brown, cream, off white, and white. Or a mix of colors, dark brown and cream or black an tan like in the hats I'm wearing in the outfits below. These two-toned style hats are very interesting. Or the hats with ribbons around the hat in a different color are nice as well.
The main material to wear in summer hats is straw. Don't think that straw hats have to be country looking, no, straw hats are chic and stylish too. It's best to wear straw because the light material and keeps your head from getting too hot. You don't want to wear felt, wool or cashmere hats in the summer.
The different types of hats you can wear in the summer include a boater hat, sun hat, wide brim hat, Panama hat, straw fedora, bucket hat, and of course a fashionable baseball cap. These types of summer hats are the main categories and you will find a huge variety of styles within these main types of hats.
When putting together summer outfits with hats the three things to remember is color, balance, and proportions. Since the summer and spring, hats are usually light in color consider how your clothes will either match or contrast the hat. If your hat is neutral you could wear neutral colors in your clothes so it all coordinates.
For example; in the black summer off the shoulder dress and brown and black hat outfit I'm wearing below, I brought the colors of the hat to my outfit which is why that outfit looks so balanced. Everything is coordinated.
Or you could play with contrasting color and really make your hat the focus of the outfit. In the second outfit with a dress and hat, I loved the contrasting colors, the dark blue dress with white stripes and a bright white hat with black ribbon.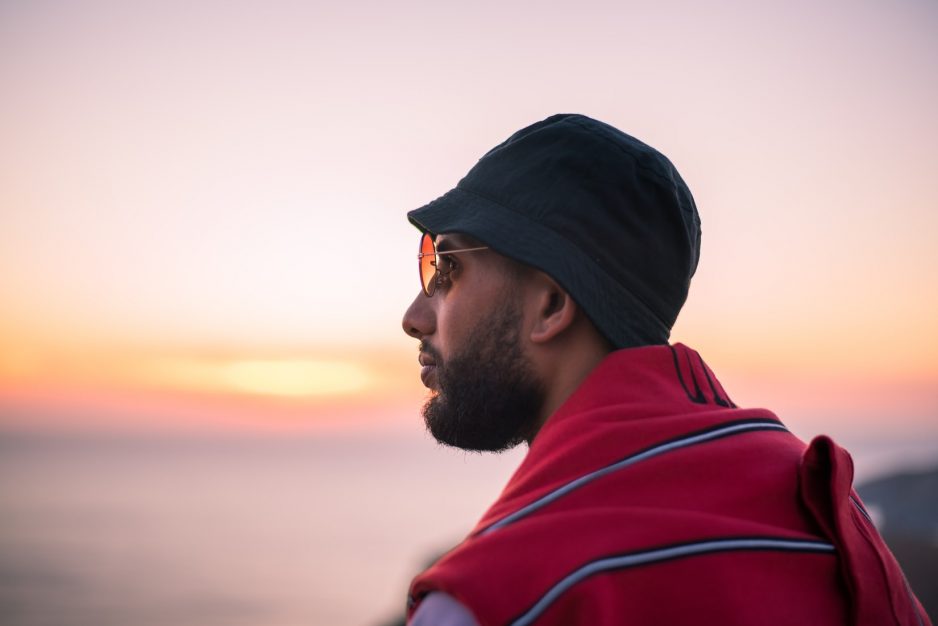 If you want to play with proportions with a large sunhat, keep the rest of the outfit sleek. You could wear a large flowy dress and a huge sun hat if that is the look you are going for but keep in mind you don't want your outfit to drown you. Keep balance in mind.
SUMMER DRESS AND HAT OUTFITS
A Panama hat is a stylish option for the Spring season because it adds a masculine touch to the delicate pieces of Spring. The juxtaposition of masculine and feminine makes for attractive spring outfits.
HOW TO WEAR A HAT WITH PANTS IN THE SUMMER
You can go from very nice to very casual depending on the types of pants you want to wear. In the first hat outfit as you can see it's on the nicer side. I'm wearing a pair of super cool vertical striped pants I purchased in a little boutique in Greece, with an off-the-shoulder white top, the famous Bali bag, and a white fedora. This summer hat and outfit is one of my favorites!
On the opposite end on the outfit spectrum, you could pair a hat with simple jeans. This very casual look is something you can really wear at any time. If you wondering how to wear a baseball hat consider the outfit I put together below. I paired the baseball cap with a plaid shirt, white tank top, blue jeans, and boots. This is a cute hiking outfit.