Why Are Snapback Hats So Popular?
1. Adjustability
Snapbacks are adjustable. That may sound obvious, but many hats are not! You may see a hat that you love but it either fits you or it doesn't.
Snapbacks are not one size fits all. The snap feature allows you to widen the hat a full few inches, or just a few centimeters. So pretty much any snapback can fit you!
Check out our great selection of snapbacks for men. Now you know you don't have to worry about fit.
2. Versatility
Some hats look good one way but bad another. Not snapbacks! Wear them forward to see the logo, or backward to see the snaps.
Both looks are cool and edgy in their own way. Each look brings a unique, stylish element to any outfit. You can simply turn your hat and have a totally different appearance!
3. Customization
Did you know that you can customize our snapback hats? They come mostly blank for your benefit.
You can display your company's logo, your favorite team's mascot, a funny saying, or even your name! We can custom embroider exactly what you're looking for onto your hat.
No more settling for something close to your logo or that reminds you of your favorite team. Design what you want and have it custom embroidered!
Stuck on what to design but know you want something cool? Check out this list for ideas.
4. Comfort
Does your head tend to get hot in hats? What about cramped?
Thanks to the comfort of snapback hats, you can say goodbye to both. We offer trucker mesh caps that let your head breathe!
So if you're playing a sport, on a hike, or at a BBQ, you don't have to worry about excess sweat up there. No more unsightly sweat stains inside your hats.
This comfort isn't just for men! Girls look great in snapbacks too. You can get one for yourself and your significant other, your friend, or even your sister!
Snapback and popular culture
As we've briefly outlined, snapbacks have a fascinating cultural history. This history dates back to the nineteen-fifties when the Brooklyn baseball team debuted the style, to more familiar (and more hilarious) styling from actor and icon Will Smith in The Fresh Prince of Bel Air. Smith and other hip-hop icons of the nineties made snapbacks one of the most iconic fashion accessories of the decade. It was here that the snapback became the trendy street style accessory we associate it with being today.
In the nineties, as in the modern-day, the snapback is more at home when styled with a graphic tee, baggy jeans and sneakers. Attend any skate park or hip hop show, and you'll encounter a sea of caps and the cool yet casual outfits associated with them.
Who's still styling the snapback?
The snapback isn't solely a male fashion accessory. Supermodel, Gigi Hadid, proved that ladies can rock the look just as well. In 2019 the American supermodel greeted Paris fashion week wearing a Louis Vuitton cap and an oversized white suit. Whilst the cap might be out of most of our price ranges, you could easily make your own custom snapback in the same colours to achieve this bold look.
One sports style icon that can't get enough of the snapback is David Beckham. The 45-year-old ex-footballer regularly showcases an extensive hat collection, with snapbacks often featuring heavily. Unsurprisingly, Beckham tends to pair his hat with a luxury sportswear ensemble. With timeless style icons like Beckham wearing high-end and custom snapbacks, it's unsurprising the snapback is still so popular.
Another celeb famous for his extensive hat collection is Chance The Rapper. Chancelor Johnathan Bennett, otherwise known by his stage name, Chance The Rapper, is always sporting a snapback. Over the years, Chance has established a signature look: the world-famous rapper and hip hop star keeps it casual in a white tee, denim jeans, and his signature number three snapback. Chance's look is easy to replicate from your existing wardrobe, and with a custom made snapback with your own design on it, you'll have nailed his look easily.
The biggest hat trends of 2021
Celebrities and musicians have been styling the snapback throughout the decades and keeping this style of athletic headwear in the public eye. Now, the snapback is making another comeback, with more influencers, celebs, and fashion-savvy individuals styling the hat. More and more of these social media influencers are creating their own brands featuring custom snapbacks.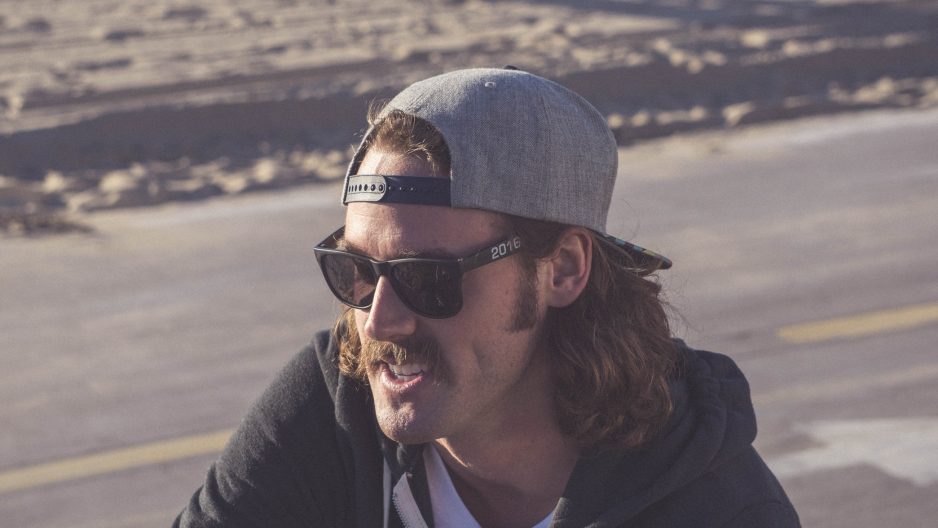 But, this surge in popularity doesn't come without competition.
As mentioned previously, the nineties inspired bucket hat has become a must-have fashion accessory. The stylish hat is giving its fellow nineties snapback a run for its money. The bucket hat has become a seasonless style essential. Catwalks from designer brands such as Louis Vuitton, Prada and Dior have all featured the uber-trendy hat. What was initially created as a piece of practical headwear, to protect fishermen and farmers from the rain, has evolved into a streetwear favorite.
Trucker hats
A well-loved cap is essential in any wardrobe and the trucker hat, defined by its signature mesh back is another favorite. This snapback style is popular amongst those in warmer climates, but millions favour this early 2000s trend regardless of their environment.
Fans of the trucker style are now seeking ways to make their headwear more unique. Many individuals are choosing to design a trucker hat themselves, creating a one of a kind hat that is signature to them. Small business owners are also increasingly interested in adding their logos to trucker hats to help them with their branding needs.
What will be the most popular hat of 2021?
Despite the growing popularity of other hat trends, we're pretty well certain that the snapback will remain the most popular hat style for 2021. The casual and easy to style hat has a long history, making it a timeless and sentimental fashion accessory. In the modern-day, as the demand for individuality and distinctive styles increases, the custom snapback facilitates this change with many brands now giving customers personalization options. The snapback has stood the test of time and continues to develop in ways that prove its longevity and style.