Two types of clothes that are designed for the purpose of providing warmth and insulation are the sweater and the sweatshirt. But Many people use the terms "sweater" and "sweatshirt" interchangeably, but many people also say they are two different things. Which idea is correct? In this article, we will help you find the answer to this question.
A sweater is a knitted, crocheted, or woven jacket or pullover which is made of wool, cotton, or synthetic yarn. It is designed to cover the upper part of the body and may also be a slipover, a cardigan, or a turtleneck. It is made by linking stitches which is the process used in knitting or crocheting. Making a sweater is complicated and involves complex patterns and designs. It can be light or heavy and is designed to provide warmth and protection from the cold. It can be sleeveless or made with short or long sleeves. It may have an open front such as in a cardigan or not such as in a pullover. It is known in different countries by different names as; jerseys, sweater vests, tank tops, slipovers, hoodies, jumpers, or pullovers like sweatshirts.
A sweatshirt is an oversized pullover that has long sleeves and has no collar which is made of soft, absorbent material such as a heavy, cotton jersey with a fleece backing. It has elastic cuffs and is usually worn during athletic activities to induce sweating and for warmth. It is usually heavy and is designed to absorb sweat in order to let the wearer slowly cool down after exercise or strenuous physical activities. Sweatshirts are used by athletes during training, and most sweatshirts have hoods to provide protection from the rain and snow.
What, then, is the difference between a sweater and a sweatshirt?
Both sweaters and sweatshirts are made to keep your upper part of the body warm; however, a sweater is constructed by knitting or crocheting, whereas a sweatshirt is constructed in the way that sportswear is made.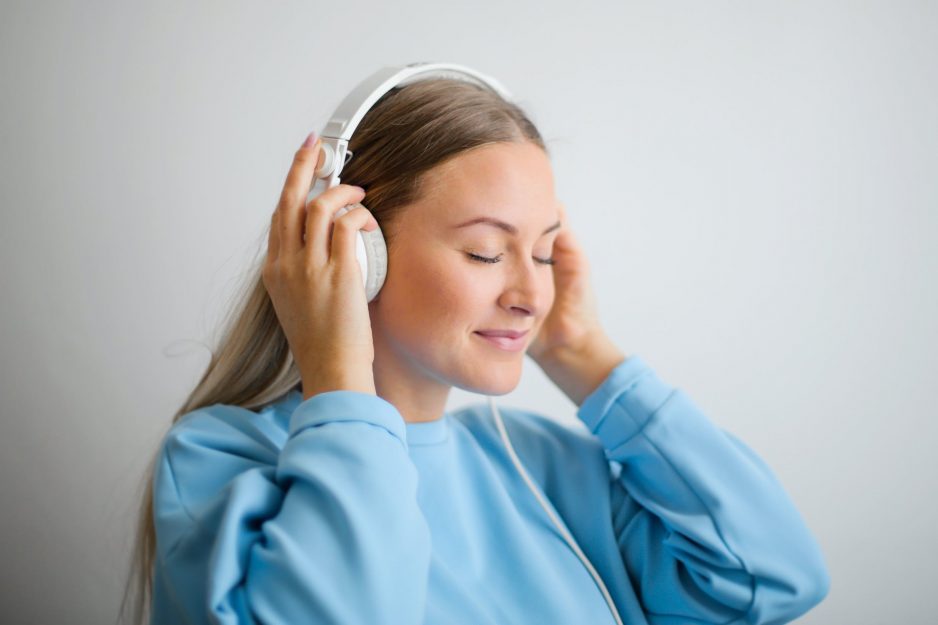 Another difference between the two is that, although they can be both made using wool, heavy cotton, or polyester, a sweater has a softer drape and is more elastic because it is either knitted or crocheted. A sweatshirt is not that elastic but it is soft. Its inside lining has a fluffy nap.
A sweater is more versatile than a sweatshirt. It can be worn as a casual or dressy outfit. This knitted garment can be worn with a dress shirt and a tie or as a short dress for women. A sweatshirt, on the other hand, has a casual or sporty look and is more commonly worn with sweatpants as exercise wear, although this piece of clothing can also be leisurewear.
Additionally, there are a hundred types of sweater designs available on the market today (closed front, open front, v-neck, turtleneck, short, long, short-sleeved, long-sleeved, crewneck sweatshirt, round neck sweatshirt, hooded sweatshirt, etc.). However, most sweatshirts have nearly the same pattern or silhouette. The only variation is that they may or may not have a hood, kangaroo pocket, a drawstring at the waist, or zipped front.
What Kind of Fabric is Used for sweatshirt?
There are several choices available for you to choose from. One is the most used cotton or cotton-poly blend. Both are outstanding fabrics that bring the benefits of cotton to your lifestyle.
If you live in a colder region of the nation, then you may want to go with a wool fabric or a wool fleece blend with both materials being thick and heavy. Of course, cotton is probably the most comfortable but even thick cotton fabrics are not as good against the cold as fleece or wool.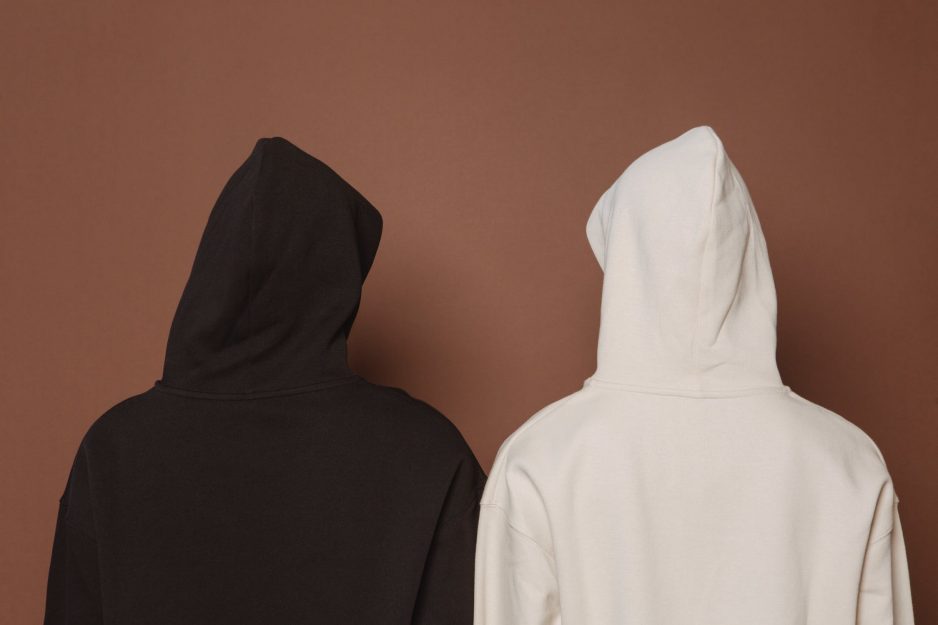 Then you can try nylon or a nylon blend. This material helps keep the moisture away without removing any of the comfort you want in a hoodie. The selection you make will also depend on your skin type as some fabrics are not great with sensitive skin or allergies.
Your lifestyle will also influence your decision as one fabric is better for more physical activities than others.
Summary:
1. A sweater is designed not to absorb sweat but to provide warmth while a sweatshirt is designed both to provide warmth and to absorb sweat.
2. A sweater is usually knitted or crocheted while a sweatshirt is not.
3. A sweater is made of lightweight material which makes it lighter than a sweatshirt which is usually made of heavy cotton.
4. A sweatshirt usually has long sleeves while a sweater can be sleeveless.
5. Sweatshirts are used by athletes during training and practice because they absorb sweat and allow them to cool down slowly after physical activity while sweaters do not.
6. A sweater may or may not have an opening at the front, and it can have a hood or not just like a sweatshirt which is a type of sweater.