Let's talk hats. Specifically, the trucker cap vs. baseball cap situation. Is there a difference? (Yes.) What is the difference? And really, why is it called a trucker hat, anyway?
What is classified as a baseball cap?
The History of the baseball cap
Ballcaps can be in a variety of styles and colloquially are called Snapbacks after the fastener at the back. The Baseball cap dates back to 1860 when baseball players used the rounded top and peak cap to keep the sun out of the eyes for the batter and catcher. The Brooklyn Excelsiors were the first baseball team to make it part of their uniform, and the Brooklyn Style grew in popularity.
The acclaim of Babe Ruth's New York Yankees saw the demand of replicas for fans to show their support.
In the 1940s the modern appearance was introduced with latex rubber stiffening material in the peak. It was still popular with men's baseball teams and their supporters with the introduction of logos and team colours.
Tom Selleck can claim responsibility for the baseball hats exploding popularity in the 1908's. His Magnum P.I character is credited with pushing the trend to wear baseball caps as a fashion accessory. Luckily his trademark Hawaiian Shirt didn't last as long as his Detroit Tigers Baseball cap.
In the 1990s came the association with Hip Hop fashion and they became a big part of popular pop culture.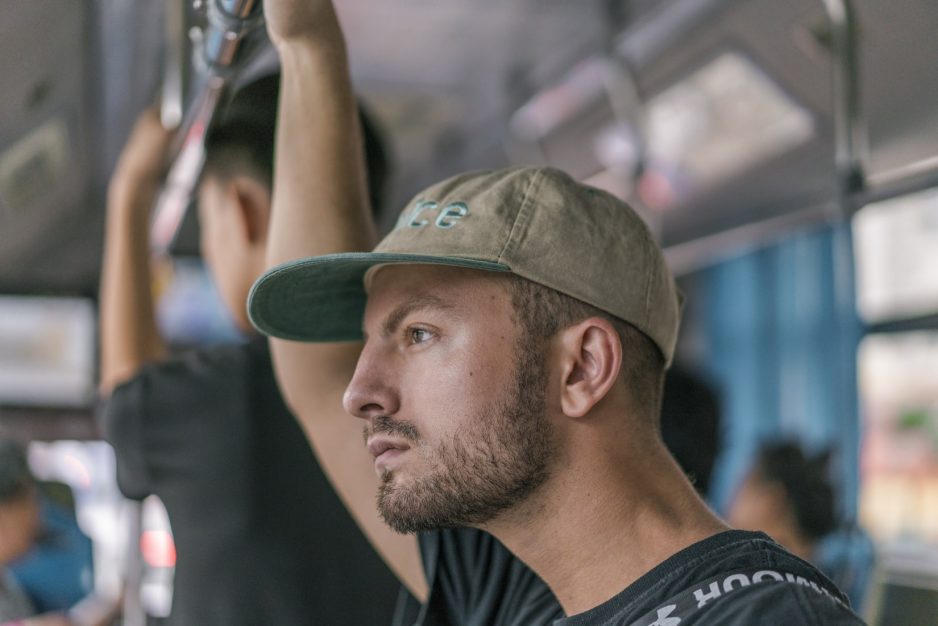 What are baseball caps made of?
They are usually made one-size fits all from wool or polyester, with an adjustment strap at the back. The style of adjustment can be known as snapback or strapback.
Baseball caps are either unconstructed as floppy caps or held together by a buckram button at the top. The biggest style variation is the stiff bill or peak, which is either flat (popular in hip-hop) or curved like the baseball "dad" hat.
Variations of the Fitted Baseball Cap
The 4 types of baseball caps:
Snapback hats – (a hat with a snap closure in the rear) with flat brim, high profile, adjustable.
Adjustable hats – (a hat with a velcro closure in the rear) unstructured, low profile, curved brim, adjustable.
Fitted caps – curved or flat brim, structured cap, high profile, unadjustable.
"Flexfit" hats – curved or flat brim, structured cap, high profile, adjustable by the use of elastic materials.
So then, what is a trucker cap?
Trucker Caps date back to the 1960s, where the Gimme Hat was a cheap local merchandising promotional giveaway. Commonly associated with automobile companies who used them, they were literally the Trucker's Hat.
Cheaper to make with plastic mesh and foam, rather than cotton favoured by baseball caps. The increased airflow makes them ideal for hot weather. The ideal fashion accessory for outdoor activities and sports.
Design:trucker hats vs baseball caps
Baseball caps come in all sorts of variations, but the most classic is that of the traditional baseball player uniform. Typically constructed with six triangular(ish) sections, baseball caps have a slightly curved bill or brim in front and a fabric-covered button on top. (FYI, that button is called a "squatchee"—you can break that out at trivia night. You're welcome.) Fabric eyelets or metal grommets are normally included in the top of the cap for ventilation. Baseball caps were originally made in standard hat sizes, and a fitted baseball cap was the only kind available until 1980. After 1980, however, adjustable baseball caps became available, featuring adjustable snap, velcro, or strap closures, as well as "stretch-fit" fabrics.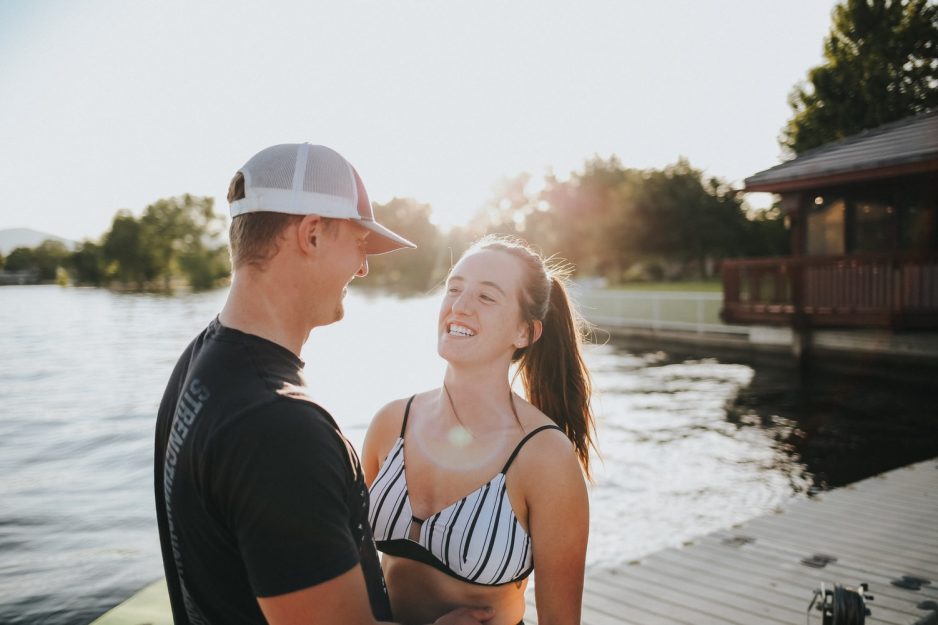 Choosing Your Style: Trucker Hat Or Baseball Cap?
It used to be that if you wanted to get a baseball-style hat, you got a baseball cap with your favorite team's logo on it, and that was that. Now, you have the option of getting a trucker hat, which is similar but has some key differences that make people prefer one style over the other. When you have a choice between the two, such as when you're buying a style in bulk for a group of workers or friends, take a look at a few feature differences to ensure you're getting the hat style that best fits what people want and need.
Both types of hats have a similar profile with the duck bill-style brim and snap closure in the back. However, trucker hats have a higher profile, meaning they stand taller than baseball caps, mainly due to a difference in materials. Trucker hats also have a solid front and mesh sides and back while baseball caps are pretty much all cotton or a cotton blend, other than the plastic snap closure. Right away, there are major cosmetic differences, but that's not all.
Ventilation vs. Sun Protection
The mesh sides and back of the trucker hat provide ventilation. The foam front does not let a lot of air past it, and the mesh is necessary to prevent your head from becoming too hot when you wear the hat. However, that also means the top and sides of your head won't really be protected from sunlight. In contrast, the cotton baseball cap is rather breathable without mesh, and the fact that the whole cap is cotton and not mesh means you get more sun protection. There are ventilation grommets around the cap, but they are small.
Foam and Cotton
Keep in mind that cotton is a lot more washable than foam although you can certainly handwash or spot clean the foam trucker hat. The cotton baseball cap will get a well-worn look rather quickly, while the trucker hat foam will not (or at least, should not) wear down that easily. It is flexible foam, however, so watch out for creases.
Sun protection, ventilation, height, and material are all considerations. If you are giving the hats to people who need more airflow than coverage, a trucker hat is perfect. They are affordable, and you can print any logo you need on the foam front, which is great if you're getting the hats for a team.