Don't you sometimes feel that you've had enough of all this fashion craze and wild mix of trends, and all you need is simplicity and effortless clothes that you just throw on without the slightest care in the world of how you look (but let's face it, with a tiny hope you'll pull off the best style)?
Especially in summer when it's really not so easy to do it all while looking great at boiling temperatures. Wild prints & crazy textures, long dresses & funky cut-outs, latest-trend trousers, tops and jackets – who needs you in summer when we've got the staples to turn to. TANK TOPS!
Different Ways on How to Wear Tank Top for Women:
Solid Plain Women's Tank Top
When you have such elegant and bright colored tank tops then what is a need to layer it underneath the shirt or t-shirt. Style the tank top with the light colored denim jeans or leggings because it not only forces the people to compliment but also depict the wise choice in summer clothing.
Printed Tank Top for Girls
One of the vital ways to style the tank top goes through the graphics aka printed tank tops. These types of tank tops facilitate you to slay the occasion. Yes! Because of the fact that the image or text imprinted on the women's tank top will directly emphasis your stylish appearance and the thoughts without you uttering a single word. So pair this amazing printed tank top with shorts and become the fashion icon for others.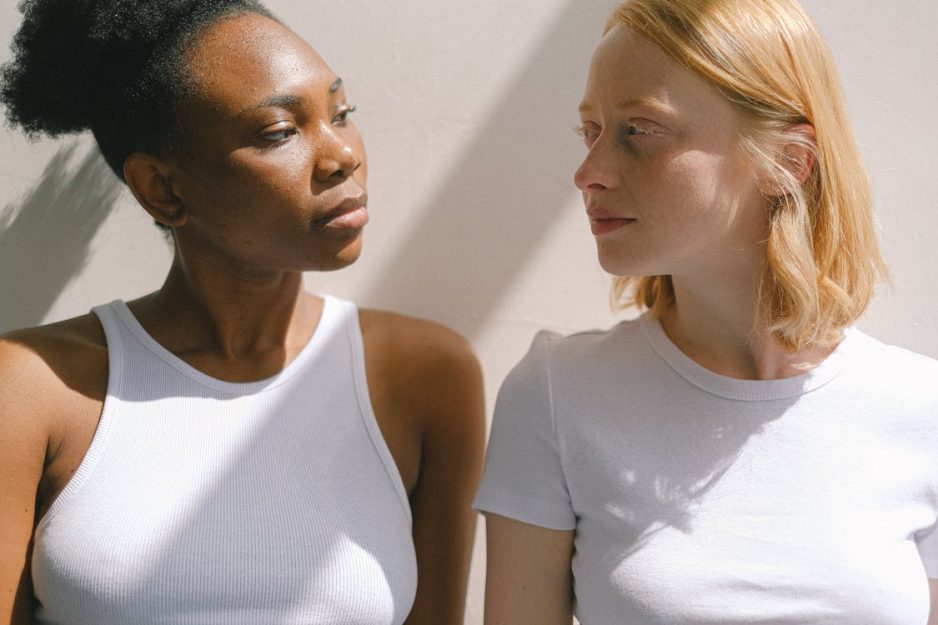 Add a Scarf or Bandana
When it comes to adding some cool accessories with the attire then the tank top opens a wide spectrum of options in the hair scarfs and bandana. It depends on you how you wish to blend the tank top color with the accessory.
Fuse Tank Top with Shrug
Layering has always been female's foremost choice and in the same league, it is more blissful to add shrug over the tank top. Make sure to choose a complimenting color of the tank top with respect to the shrug. You can also opt for the printed or any other pattern.
Tank Top with Pencil Skirt
Last but not the least way to style tank top is to come up with the neutral color pencil skirt. What can be more imperative than having such flaunting attires where you can snuggle the attire with a pencil skirt and get Semi-Formal Attire.
HOW TO FIND THE PERFECT TANK TOP CHECKLIST
Does it fit you like you want it to?
Watch for any pinching under your arms! Or any weird armpit cleavage.
Does it flatter what you want it to flatter?
No brainer for any type of clothing, but needs to be said.
Is it breathable?
Synthetic materials will trap heat. Look for a washed silk or cotton to stay cool and dry.
Do you have proper underpinnings for it?
For shells and muscle tank tops, you can wear your normal bra. Thinner straps mean strapless bras or adhesive bras. Avoid tank tops with a built in bra though. Because has anyone ever thought "wow my boobs looks amazing!" while wearing one? No.
It's not too trendy is it? If it is — do you mind?
Sometimes prints and colors on a tank top can get a little over the top. To ensure that you'll wear it season after season, consider going with a basic color or a timeless print.
Let it be our spirit guide in the next four steps to total tank comprehension.
1. It All Comes Down to Fit
Like your favorite tee, it should fall just below your belt loops. It should not hug your torso tightly. In fact, it should hang about half an inch from your body; this will help keep your sweat from showing up in big pools.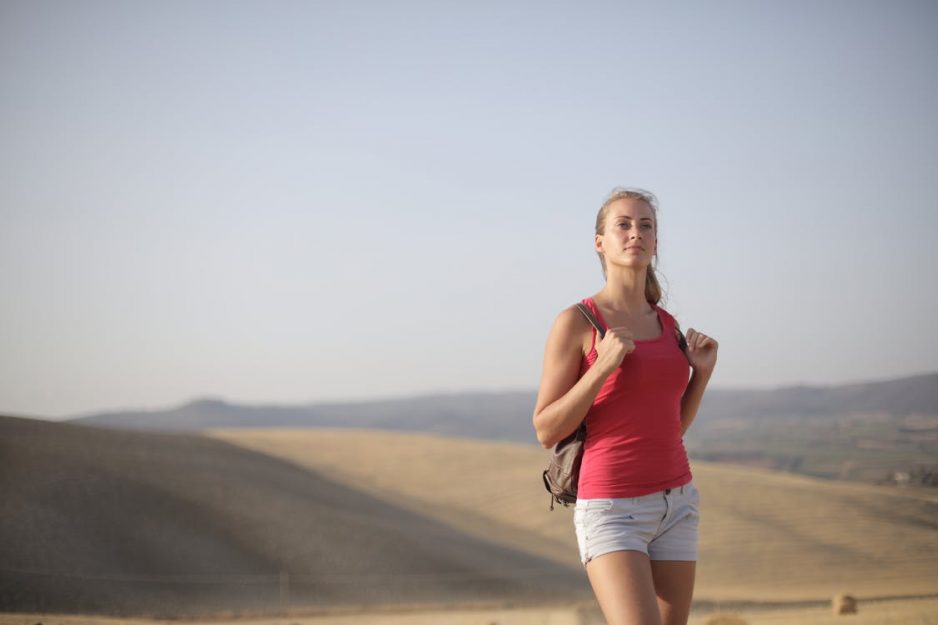 2. There's a Golden Rule of Showing Skin
This is a moment when we want to REALLY stress moderation. In short: The amount of skin you're showing should not exceed the square inches covered by your tank top. And no peeking nipples—ever. (A shirt that shows nipples isn't a shirt.) Believe us when we say a little goes a long way. The armholes of your tank should descend no further than your first rib. And the neckline should end above the latitude of your pits.
3. Prepare Yourself
No matter how fit you are, you'll need to make some grooming adjustments before going out in public in your new tank top. Here's a comprehensive guide to that very important process.
4. Don't Just Wear It to the Beach
Who says you have to wear your tank top by itself? Tank tops are great for layering under light jackets, blazers, and over shirts. If you're going to wear one under your suit, though, make sure it's classy enough for the occasion.