Custom socks make fun gifts for anybody in your life. Whether you are making customized socks for a games group or need to get coordinating socks for the entire family, custom socks add a remarkable style to any outfit. Including cool patterns, monograms, or a great photograph will make your pair of socks genuinely standout.
Custom Sock Styles
Base designs make customizing socks easier. Choose from a variety of patterns in any length. Quarter, crew or knee-high lengths are more visible than no-show or ankle socks. You should also factor in color and design choices for custom logo socks.
There are countless ways you can design a pair of socks, so it can be difficult to know where to start. If you don't have a clear vision in mind, browsing our pre-made custom socks can help give you inspiration. Available in multiple lengths and sizes, we have several socks with stripes, plaid, stars, static, and other designs that can be substituted with the colors of your choice. Depending on the design, some socks already have a section where you can place text of your choice or a team logo.
If you already have a look you know you want that doesn't fit one of the styles we've already put together, you create a custom sock completely from scratch by filling a contact form or contacting us directly. Simply include any graphics you want to appear on your sock and include any specific instructions.
Select the color of your custom socks
Choosing the color of your custom socks is really important. It plays a crucial role in selecting the printing method that you'll take. For example, if you want knitted ones, note that there are limited colors that you can use. Meanwhile, some printing methods don't work in specific colors, especially dark ones.
So, make sure that you choose the colors you'll use correctly. Consider using one or two colors to make your custom sock project special. Try customizing custom socks with a gradient effect, it will surely add more uniqueness and fun on your custom sock design!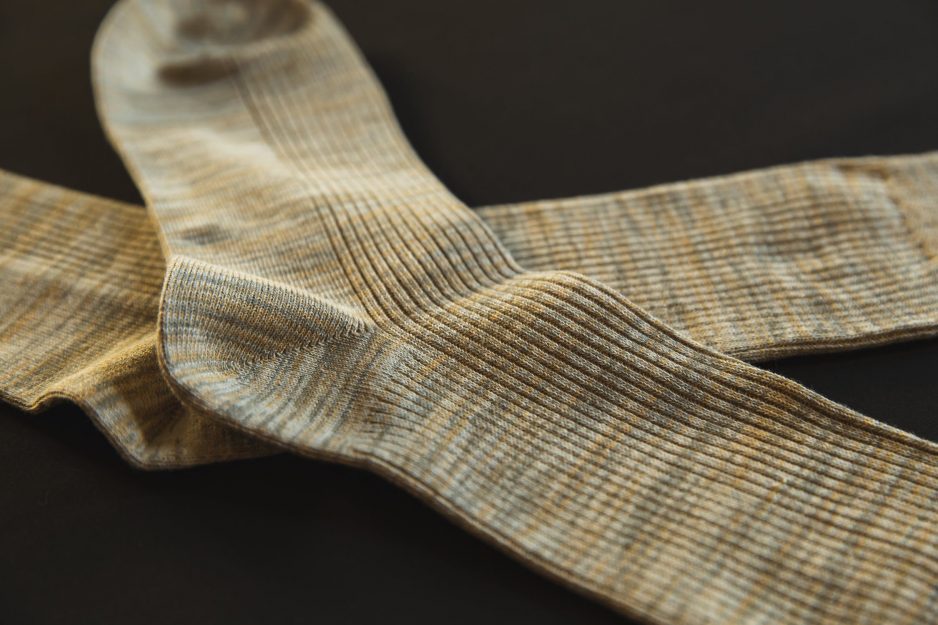 Patterns and Fabrication
There is a wide range of design options for custom socks. These truly unique fashion accessories differ from the fabrication to patterns. As far as fabrication, you can order from:
Jacquard Knit
This is the traditional method for fabricating socks. Jacquard knit will offer you a unique knitting technique for graphic designs and images, which is a great choice for repeating patterns in particular. Generally, it makes traditional custom sock with a clean, simple design. This knit sock has a little something special with the striped pattern for added style.
Digital Printing
As an upgraded dye sublimation, 360-degree printing has higher color fidelity and printing precision. 360 digital printing can remove any white gaps from the printing of graphic images and fulfill the whole socks with any images you like. The custom design will help you print your custom graphic or image on your custom socks. Generally, it makes ideal socks for wild designs with lots of colors.
determine your sizing.
Socks make great corporate gifts for many reasons, but one of our favorites is that you don't have to get fussy with sizing like you do for other forms of apparel. If you're shopping around for t-shirts or jackets, there's men's sizing and women's sizing, and there's multiple size options for each. It can be really difficult, logistically, to accommodate all employees' sizes, and you never want to leave someone out from the joy of receiving company swag!
Learn the Ins-and-Outs of Sock Sizes to Find the Right Fit
Sock sizes are pretty universal and one sock size typically fits most shoe sizes. A sock size 9-11 can comfortably fit women's shoe sizes 5 to 10 and men's shoe sizes 4 to 7.5, while a sock size 10-13 fits women's shoe sizes 10.5 to 13 and men's shoe sizes 8 to 12.5. With just these two options, you're usually covered.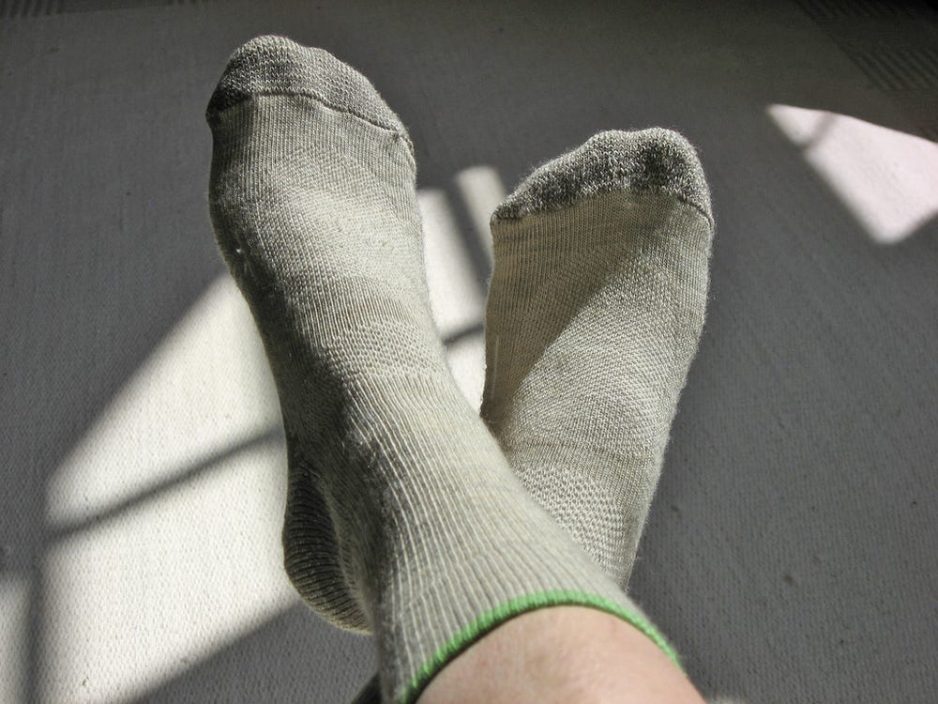 start with your materials.
More fashion innovation is involved in sock making than you probably thought! The process of making fun novelty socks has come so far and advancements in sock-making techniques and fiber blending are helping create so many cool and trendy styles.
Design the Best Custom Socks For You and Your Team
When you start making custom socks for your team, you have many different materials you can choose from. Some of the more popular fibers available include:
Acrylic: Acrylic is a man-made fiber that holds bright colors particularly well.
Cashmere: Cashmere is a soft and luxurious fiber that comes from the Cashmere goat.
Cotton: Cotton is a breathable fiber that has natural moisture-wicking properties. There are many different types of cotton, including recycled, organic and combed cotton.
Lurex: Lurex is a man-made fiber that weaves in sparkly, metallic thread for a special touch.
Nylon: Nylon is often blended with other fibers to provide elasticity and durability.
Different fibers blend together to create custom combinations that suit you and your team's unique needs. A company looking for a performance sock to wear to the annual volleyball tournament is going to create something much different than the consulting firm that's looking to make dress socks to wear to presentations. It's all a matter of personal preference and intended use.
Custom socks are indeed one of the more unique promotional items that you can use to market your brand. Customization does not only add personalized touch, but they are also easier to make than other promotional items. You can guarantee that people will appreciate and use them better.
So, if you are interested in having your own custom socks, aungcrown can help.  We customize socks that are made with high quality prints and guarantee your desired designs. Contact us to know more!