The dad hat became popular in the 90s and can be linked back to the 1970s. It's basically a baseball cap. Not to be confused with snapbacks, flat brims, or even fitted hats, a dad hat is made of cotton or canvas with a brim that's only slightly curved. They're often a little oversized or loose when worn. They were made popular by celebrities and then were later seen on many college campuses at the end of the twentieth century.
How did dad hats become a trend?
Dad hats are a classy fashion accessory that can be rocked by both men and women in any casual setting. They are accessories that are worn across all age groups. They are no longer a reservation for men! They look trendy when paired with street or sporty wear.
Dad hats first became a trend in the 1990s. They, however, were used in the baseball field a little earlier than the 70s. People started wearing the dad hats out of the baseball pitches in the 70s.
It is believed that they became popular in the advent of television. The actors and celebrities in the 90s often had dad hats to accessorize their style. Celebrities are often trendsetters in the fashion world. And your guess is right; dad hats became an instant hit after this. In the mid-90s, a lot of people were wearing them. At this time, the hat was more popular among college students and high school students. Adult males made the cap even more popular.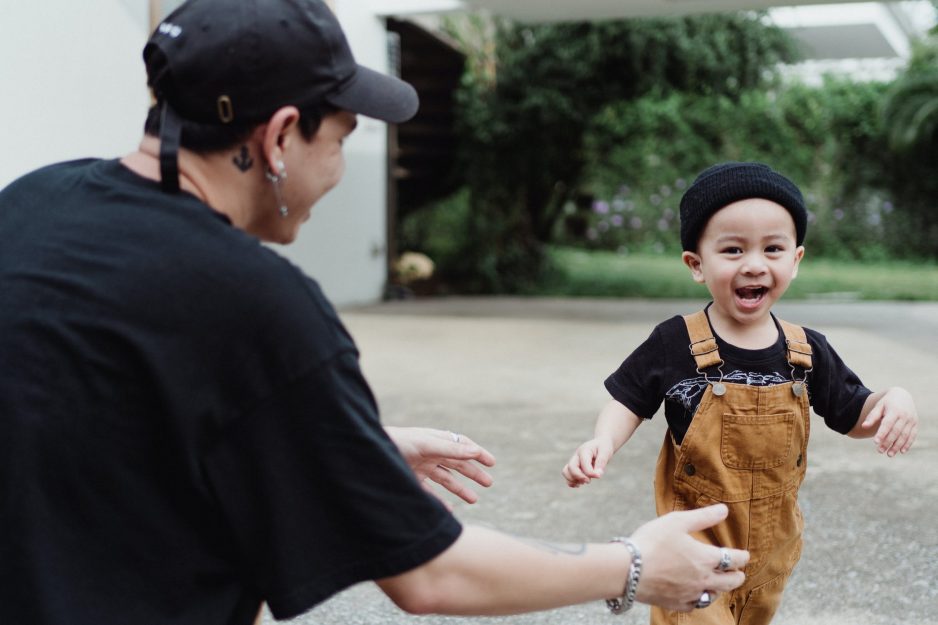 As fate would have it, dad hats disappeared in the fashion scene in the early 2000s. However, after 2016, they started reemerging slowly. They quickly got popular and received grant welcome by a lot of fashion-conscious people. They have become a staple styling fashion and are not leaving the fashion scene anytime soon.
Today, dad hats are still being popularized by celebrities– both male and female. Rappers and other artists are often spotted rocking their dad hats. You will spot them in gyms, sporting events, and during summer.
Unlike most caps, dad hats can be worn in any season. They are popular in summer, but it does not harm if you wear them in the other seasons. This is because they are not solely meant for protection from the fierce sunshine in the summer.
Brands are embracing dad hats too
Dad hats have become a favorite marketing accessory for a lot of fashion and non-fashion brands. The embroidery logos put on the front of the caps would sure market these companies. Non-fashion companies often have dad hats as give away, and that is an easy way to market themselves.
Where, when, and how to use dad hats
Dad's hats are versatile. You can rock them on different occasions and for various purposes. Top of the reasons people use dad hats for is as discussed below;
Protection. The full and slightly curved brim of dad hats is an ideal way to protect yourself from the scorching sun rays in the summer. The rim safeguards your face from sunburns, harmful UV rays, and your eyes from excess light.
Fashion. Dad hats are a fashionable way to spice up your style. A lot of people wear them to take their street style a notch higher. You will notice them in malls, colleges, and any casual setting.
Hair protection and managing. Dad hats have been used recently to conceal hair during bad hair days. Besides, you can use dad hats to gather your hair in a pony, especially during workouts. This way, you are sure to eliminate distractions from hair while jogging or to hit the gym.
how do dad hats differ from snapback hats?
An amateur can easily mistake dad hats for a snapback hat from a distance. Although they look similar, they still have striking differences. It may be safe to say that snapback hats are designed for youngsters. Their major difference from dad hat is that they have a plastic strip with small holes at the back for adjustment in order to get the perfect fitting. Black caps with a snapback are what rappers mostly rock. Below are key differences between a dad hat and a snapback hat.
Closure: Dad hats make use of a metal closure that is similar to a buckle while a snapback hat makes use of a plastic closure.
Brim:Dad hats have a curved brim that looks like a crescent. The snapback hat, on the other hand, has a flat and wide brim.
Design: Dad hats have a loose-fitting 5-6 panel but snapback hat features a flat brim 6-7 panel.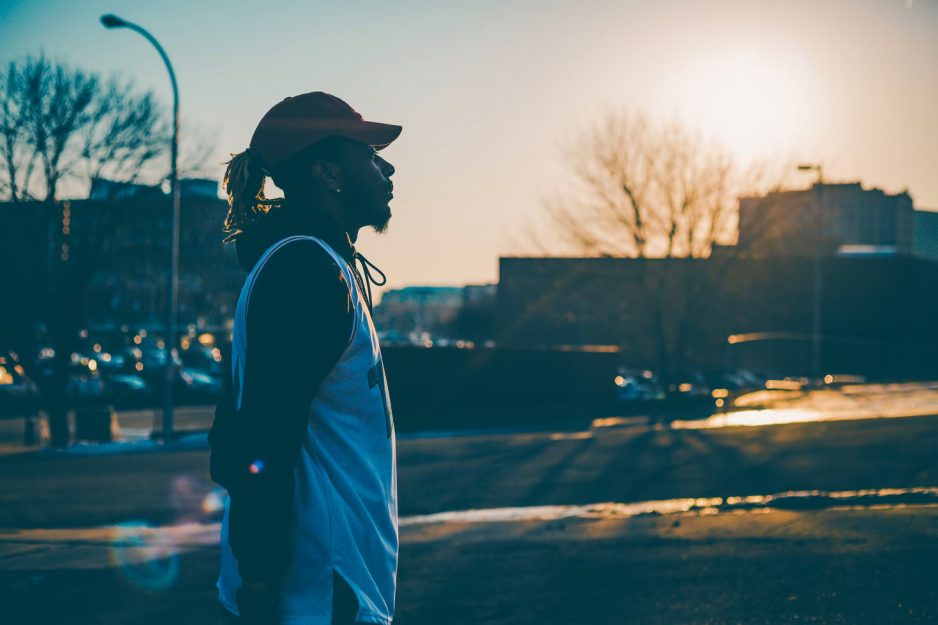 Sticker: With Dad hat, the sticker is optional but the case is different with snapback hats which always includes a sticker. This might be a tricky feature to rely on in differentiating both hats.
Panel Angle:Dad hats have a front panel that is made of soft material curved at an obtuse angle in relation to the brim. Snapback hats have a hard front panel that is almost perpendicular to their brim.
You don't need to have kids to shop these laidback lids made from materials that range from cotton and wool to leather and polyester. You can also check out more options you'll love in our list of the best baseball caps for dads.
Cotton Dad Cap
The pre-curved bill and plaid print cotton blend score major dad points, while it's twill sweatband and buckle-back strap won't let you down in the comfort department. And don't forget to keep it clean with our top tips for washing a baseball cap.
Wool Dad Cap
Crafted from structured wool felt to keep you warm during those cool months, this fitted dad cap also has a cotton sweatband to ensure supreme comfort every time you wear it. Be sure to peruse our guide on how to clean a wool hat so your dad hat lasts season after season.
Leather Dad Cap
You could always go with a basic black dad hat in cotton, but why not step up your dad cap game with a leather winner? Made from genuine leather (buffalo front panels, pig suede back panels), with an oily timber finish, Peyton by Stetson is sleek and sophisticated.
Nobody wants to miss out on the evolution of dad hats. While they were initially a reserve for older male adults, they got their way out of the baseball scene. Those days are long gone. Today, they are fashion accessory rocked by children as young as those in their pre-teenage years to men as old as 90 years old. They are also a perfect accessory for both sexes, and they are no longer a preserve for men.