It's important to realize that although T-shirts can be fun and easy to wear, they are typically regarded as a dressed down option for a person's wardrobe. To combat any type of negative connotation with a T-shirt, the wearer must make sure they are dressing and matching their t-shirts appropriately. Here are a few tips to help you decide on the right T-Shirts for you:
styles and fit
Women have a many different options then men when it comes to choosing a style and fit of a t-shirt. Unlike men who only have three styles, (regular, slim, and big & tall), women's t-shirts can vary in size and cut so drastically that there aren't precise names for each kind of style. So when choosing a t-shirt that will work for you, you must take in consideration what will look good by how it will fit and what it will reveal.
BODY TYPE: No matter your size, you should choose a t-shirt that compliments your body type without over-pexposing yourself. However, you must be honest and accept the body type you are. Do not think there are standards of beauty you must abide to. Find what works for you and use it to your advantage.
women's t-shirt colors
The basic rule for choosing color is Light Colors Highlight while Dark Colors Obscure. If you are self-conscious about the way your upper body looks, it's better to wear darker colors: black, brown, navy. If you have something to flaunt, you might want to choose lighter colors: red, yellow, or orange.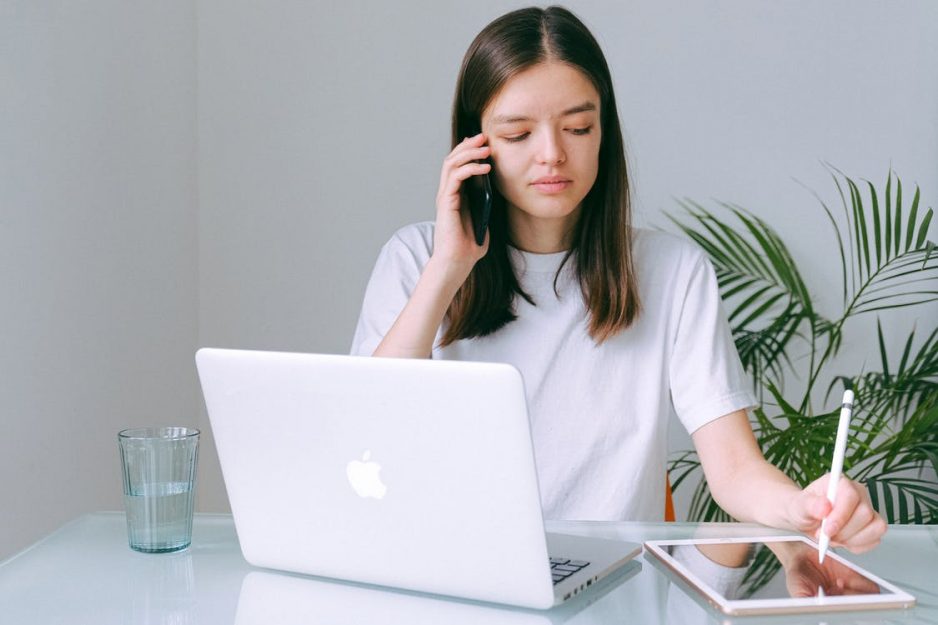 Once you've decided on the spectrum of colors you want to choose from, you can decide what colors work best for you. Considering your eye, hair, and skin color, try holding different colored shirts in front of you up to a mirror. Trust your initial reaction, it's going to be the right one. Find what compliments your skin tone and stick with it. No reason to wear orange if you look silly in it. Self-Actualizing you wardrobe means you know what works and you stick to it.
For women, it is often best to make the brighter color the highlighted accessory of the outfit. A brightly colored purse or shoes can change a t-shirt from casual to slightly more fancy. Keeping the t-shirt's colors basic can allow you to have much more fun with the additional accessories.
The most famous of T-shirts styles are crewnecks, also known as classic T-shirts. These are T-shirts with a round circular neck. They provide excellent flexibility in that they can be worn as undergarments or standalone pieces.
T-shirts worn as undergarments should fit comfortably snug to your body so that your other clothes fit to your body rather than your clothes. High quality T-shirts are best suited for this because the fabric of high quality T-shirts is thinner and more breathable. So while the T-shirt clings closer to you, you're not suffocating in it. In fact, it might not even feel like you're wearing anything at all!
Many women like to pair a classic T-shirt with a blazer or layer their T-shirt under a slip dress.
The best bra to wear with a classic T-shirt would be a plain, basic bra or a sports bra. You can also go braless if you're feeling bold. In that case it's best to avoid slim fit T-shirts and light colors that could be see-through. Do you know that we've made our white Classic T-shirts heavier to avoid this inconvenience?
V-necks T-shirts
V-necks are T-shirts where the neck is shaped like the letter V. These T-shirts work well to slim down your physique, make you look taller, and are essential to pair with V-neck sweaters and other outer garments. Like the classic T-shirt, women's V-neck shirts pair really well with a blazer.
Keep in mind that every V-neck shirt has a different depth in the V. We generally advise to make sure the neckline doesn't fall lower than your armpits, and in some formal settings, showing too much bust can be seen as unprofessional.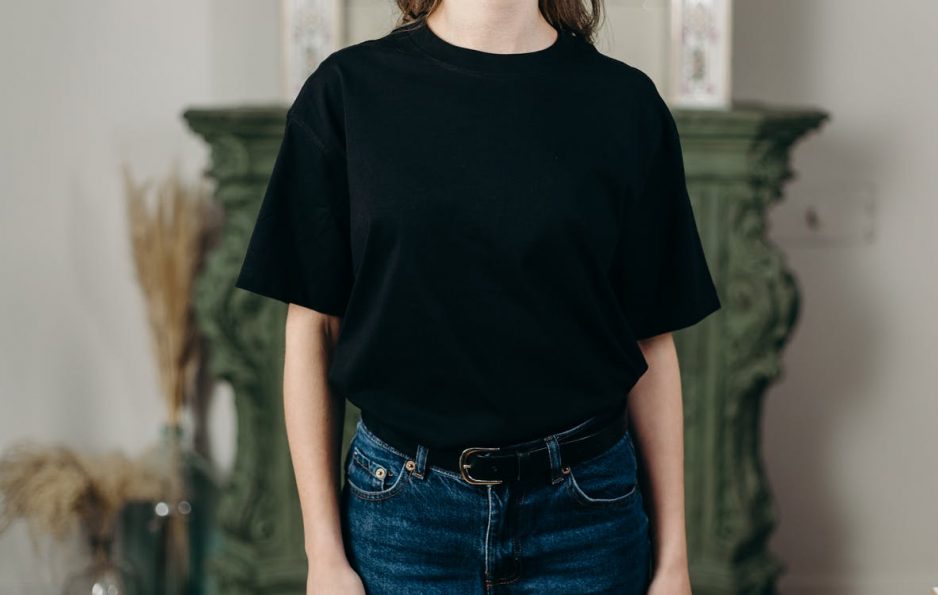 V-necks are a great fit for all body types, from androgynous women to ladies with a more extended bust size.
Polo T-shirts typically have a collar and placket with buttons beneath the collar. They're usually made of wider threads of cotton, giving them more weight than classic T-shirts. Polo T-shirts can be unisex (and often are), but there are also specific cuts for women that feature narrow shoulders, wider chest area, shorter sleeves, and flares at the bottom. Polos lean into formal wear and are the go-to T-shirt to wear on golf fields and tennis courts. Keep in mind that the polo collar should always go down, never held up.
WHICH STYLES ARE RIGHT FOR YOU?
There are a lot of different types of T-shirts to choose from, but we'd be happy to narrow it down to our favorites: the crew neck and V-neck T-shirts. These T-shirts are great to wear as undergarments, layering pieces, or as standalone pieces that make you look your best.
The best T-shirts are made of 100% organic cotton, which will feel soft and smooth to the touch. When you wear them, the cotton should feel like it "breathes" well. This means if you decide to wear your classic T-shirt as an undergarment, it will do a good job protecting outer layers of clothing from sweat and deodorant. Lower quality crewnecks don't perform as well because of the plastics they're made of or chemicals they're treated with, so it's best to invest in high quality classic T-shirts.
Not all high quality T-shirts are preshrunk, but ideally you want to find ones that are preshrunk so that your T-shirt maintains its perfect fit wash after wash.