Nowadays, hats are often made from cotton or wool. Man-made fabrics are also popular as they're durable and cheap.They have another advantage too. Unlike natural fibers, synthetic materials tend to be moisture-wicking. This makes them ideal for exercise.
Are you interested in some custom hats? Ones that you'd be able to wear while exercising?
What type of material would be good? Want to know? If so, be sure to read on!
Custom Hats: Which Material Should You Choose?
Let's take a look at some of the most popular materials used for making hats.
1.Cotton
A natural fibre spun into yarn, cotton is one of the most commonly used fabrics to make headwear from.
Benefits:
Soft and comfortable.
Durable.
Versatile.
Accepts dyes very well.
Absorbent.
Because cotton is so versatile, there are many variations to it, making the fabric a mainstay all year round. Chino twill cotton, for example, is really soft and light, which is perfect for the warmer months of the year. Heavy brushed cotton, on the other hand, adds some real depth to the products, as well as working well in the cooler winter months. There are also other variants such as organic cotton giving environmental benefits and treated cotton like oiled cotton which gives a rugged look, whilst repelling rain.
To put it simply, cotton fabric is frequently used for baseball caps because it is so versatile.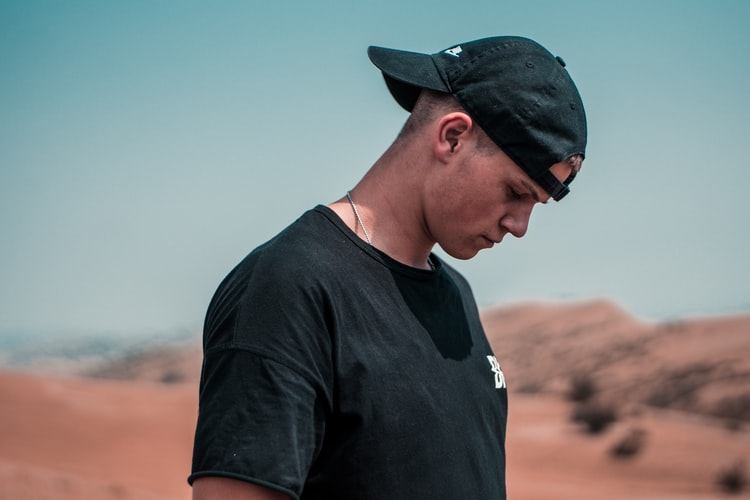 2. Polyester
Manmade fabrics are also key in the custom hats. Polyester for example which is an oil based fabric, has many uses, namely in the sports industry.
Benefits:
Immensely strong and durable.
Has brilliant colour fastness.
Holds its shape after washing.
Insulating and breathable.
Resistant to mould and bacteria.
Mixes well with other yarns such as cotton.
Loved for its wrinkle free appearance and typically cheaper cost, polyester is a crucial fabric to consider when custom hats, especially if sports are at the heart of your next promotion.
Polyester is a great fabric to blend with other materials. For example, combining the strength of polyester and the soft feel of cotton together (Poly/Cotton) creates a cap that is breathable and highly durable. Wool, cashmere and even bamboo charcoal are all fabrics that can be woven together with polyester. It is a truly remarkable fabric.As a final point, polyester is the ideal material to decorate with sublimation printing.
3. Acrylic
A synthetic fabric made from the acrylonitrile monomer.
Benefits:
Soft.
Easy to dye.
Retains shape.
Machine washable.
Durable.
Insulating.
Due to its ability to be made into many thicknesses, acrylic is a great choice for snapbacks and beanies. The reason for this is that it holds its shape very well, which is particularly important for any snapback lover.
The same is said for beanies. Acrylic yarn makes a great beanie hat. A beanie has to stretch for the wearer but it returns back to its relaxed state without losing shape when it is not being worn. This durability is precisely the reason why it is the fabric of choice for these two product categories.
So in their rawest form, these are the primary fabrics that we use in our headwear but if you are looking at creating something truly unique, here are a few more outside of the norm – we hope that you like them.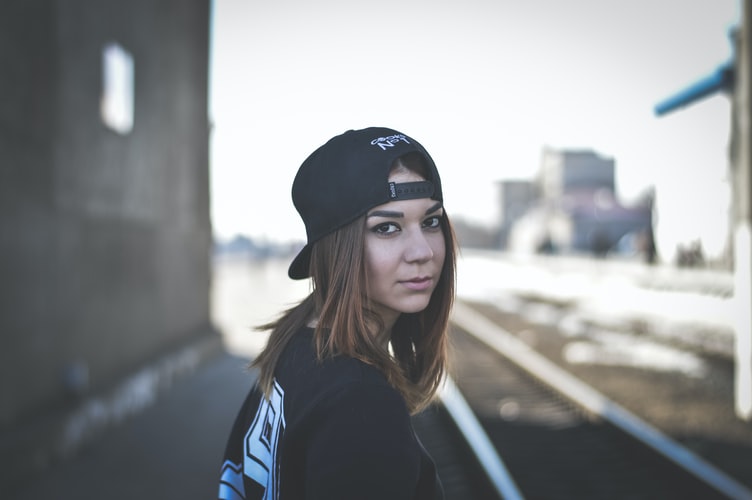 4. Linen
Linen is a natural fiber that's made from the flax plant.
Often compared to cotton, the material is very soft and breathable. For this reason, linen hats are very comfortable to wear on hot days.
If anything, they do an excellent job of keeping your head cool in the summer. They're also great for spring.
5. Suede
Made from a polyester, but having all of the tactile attributes of real suede, faux suede is a real head turner. Incredibly soft, available in striking colours and more importantly "on trend", faux suede is a pick of the more unusual fabrics that are available.
6. Denim
Whose wardrobe doesn't harbour a piece of denim? Thicker and stronger than regular cotton, this fabric has been used for decades and isn't going anywhere. However, our chambray denim is a lighter alternative to regular denim. It's great for staying stylish in the sun, whilst remaining true to the classic denim look.
7. Mesh
Mesh is yet another form of polyester and it adds another dimension to the product's breathability. One cap in our range actually comes fitted with Sneaker mesh to the rear panels – the very same mesh that you will find on your beloved running shoes.
8. Wool
Natural fabrics such as sheep's wool are soft and very warm to wear. Having a cap made from wool or even cashmere (if you are feeling a little more adventurous) really does add a touch of class
9. Nylon
Want something thin and lightweight? Consider nylon.
A man-made textile, it is similar to polyester in that it comes from plastics. Highly breathable, it will feel cool on a hot summer's day.
On top of all that, nylon is easy to care for. Did we also mention that it's resistant to shrinkage?
So as you can see, there is a lot to think about when it comes selecting the right materials. The look, the feel and the function of the fabric are the key factors to take into consideration when custom hats. Now contact aungcrown to custom your own hats.