Scarves have been a staple accessory for both functional and fashion-related purposes for centuries. However, you may be weary of wearing scarves for a number of reasons. Maybe it's the fear of looking too feminine or the discomfort of wearing a tie and scarf at the same time. Or, maybe it's because buying the right scarf is a mission in itself. Fear not. Whether it's selecting the right color or the best length, here's what you need to know to choose the perfect scarf every time.
1. Choose the length wisely
Just like you would choose a longer length jacket for a taller build so too would you choose scarf length proportionate to your height. A shorter man might find himself looking a little lost in the knots of an overly long scarf so from a style perspective this is a crucial choice.
Most scarves are between 50 and 90 inches in length, so you've got a lot of room to play with here. For shorter frames if an untied scarf hangs to just below your waist then that's about right and has the advantage of adding height.
The width is usually between 6 and 14 inches and once again this should be carefully aligned with your body shape. A scarf that is too narrow will make a large build seem even larger while wide scarves take over a slimmer man's chest area. So the wider the man, the wider the scarf.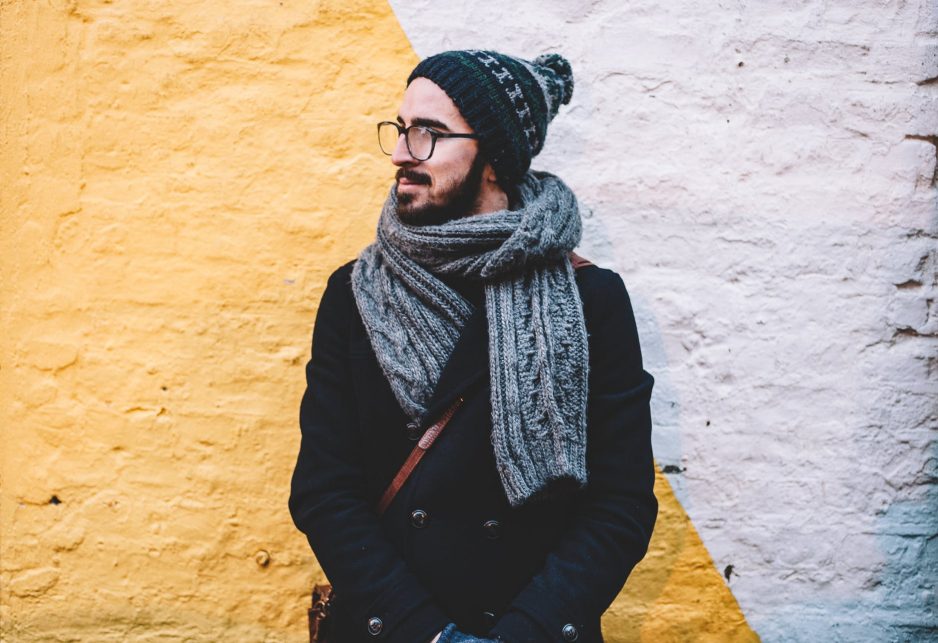 2. Choosing The Right Color Scarf
Now there's no rule that states that a man may only have one scarf in his wardrobe so we encourage you to purchase a few that will match your various outfits.
Dark or subtle colours for work
Vibrant colours for casual wear
Patterns for hipsters
Okay, so we made the last one up. Patterns such as stripes are great but make sure that they aren't overpowering or become the focal point of your look, and because they are going to be taken off at some point, there's always the danger that your outfit will look a little flat without them.
Of course, with your accessories, most colors are fair game. However, if you're just getting your scarf arsenal started and looking for some tips, here are some things to consider.
Look at: Your Complexion
Some colors look great on everyone across the board. Other colors, however, really are determined based on your skin tone. For warmer skin tones, colors including mustard, olive, cream, and orange are some great go-to's.For cool, pale skin tones, steer towards colors like blue or gray.
Look at: Your Existing Wardrobe
If your closet currently consists of a lot of neutrals, add some boldly colored scarves. Alternatively, if your closet is already full of attention-grabbing patterns, ground your look with a neutral scarf. Also consider amping up your suit game with a wide variety of neutral and subtly patterned scarves (think herringbone, pinstripe, houndstooth, and tartan) which will keep you warm and still look business appropriate.
3. The Best Fabric For A Man's Scarf
Because mens scarfs can be worn year-round, they're made from various fabrics, including:
Cashmere – A luxury fabric like cashmere really lends itself to more formal business dress. Formal business dinners such as fundraisers and after-6PM business affairs.
Wool – Because of its durability and warmth, wool is a more practical fabric for mens winter scarves. A wool mens scarf can be worn for everyday wear and is generally available in many patterns, designs, and colors.
Silk – Another luxury fabric is silk. A silk scarf is best for the fashion forward gent who enjoys printed silk combined with strong color and design — to make a bold statement.
Chenille – This is my personal favorite due to its finish, soft and lofty hand, and the fact that it gives off a unique kind of iridescence in different lighting. A chenille mens scarf is great with a sport coat, or a pair of jeans and a shawl collar cardigan.
Fleece – A fleece scarf is a great scarf for utilitarian purposes. It doesn't cost a lot of money — so it's the one that you can abuse through your daily grind during the winter. And if it only last a few seasons, you got your money's worth!
Mens scarfs are great for casual wear or business attire.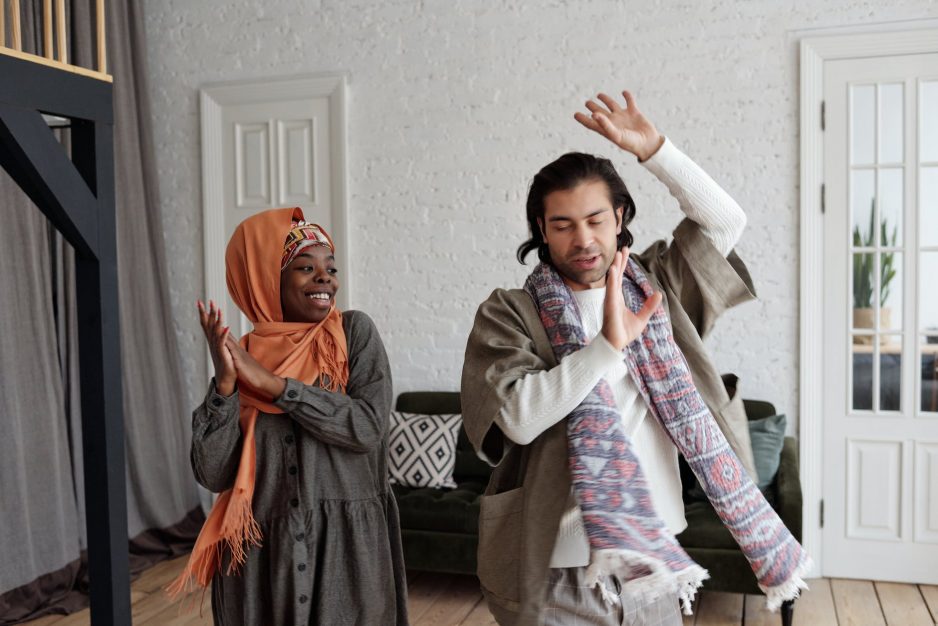 4. Which Colors, Patterns & Designs Are Best?
Scarves are available in endless colors, patterns, and designs:
Solids – If you are challenged with patterns or simply a gentleman who believes "less is more", then solids are your wheelhouse.
This is an example of a cashmere mens scarf.Paisley – Paisley mens scarfs are very classic and masculine in design. When paired with other patterns (such as stripes, windowpanes, and plaids), a paisley scarf can look very stately and sophisticated.
Geometric – When I think of geometric, I think of art deco. When I think of art deco I think of swagger. Mens scarfs with geometric patterns can give you a unique edge of fashion and design — without going over the top.
Novelty – These mens scarf patterns are for the guy who is the life of the party at the office and at the pub on Friday night. You can find everything on mens scarfs these days — from beer mugs to golf balls.
Plaids/Stripes – I paired these together because, while I may be comfortable with blending patterns, I see these two on men every day — and they end up looking like the holiday gingerbread house. If you are a classic gentleman who wears mostly solid suits and solid shirts and you tend to carry that over into your business casual and casual wear, then these could certainly give you a little punch of style.
Choosing the right scarf
Don't have a scarf in your cold-weather collection yet? Now's the right time to try something new and incorporate a scarf into your daily accessory rotation. Whether you're looking to add warmth or an extra dimension of texture, a scarf is an easy, quick fix that'll instantly boost your day-to-day style. Now contact aungcrown to custom your own right scarf.