Whether you are custom tshirts for your company, for a weekend away with friends, or as promo giveaways, it definitely pays to spend a few minutes reviewing these questions before ordering custom t-shirts and spending your cash.
Here's a few things to consider. Hopefully they will save you both time AND money.
1. what are the tshirts for?
It sounds like a stupid question, but asking this of yourself is really important. Thinking about the people who'll be wearing them, why, where, and what they'll be doing while wearing them will help you with the other elements.
2. Know your printing options
There are a lot of things to consider when you're looking for the best t-shirt printing method for you. Cost, appearance, production time, materials—they're all important. The more you know about each method, the easier it will be to decide which one is best for you.
Screen printing
This is the gold standard for t-shirt printing. Your printer makes original screens of your design (one for each color) so you can print in bulk.
Pros: Reliable standard for printing. Affordable and high quality. Ideal for large orders over 20.
Cons: New screen required for every new color or design revision (which gets costly). Colorful designs end up being expensive.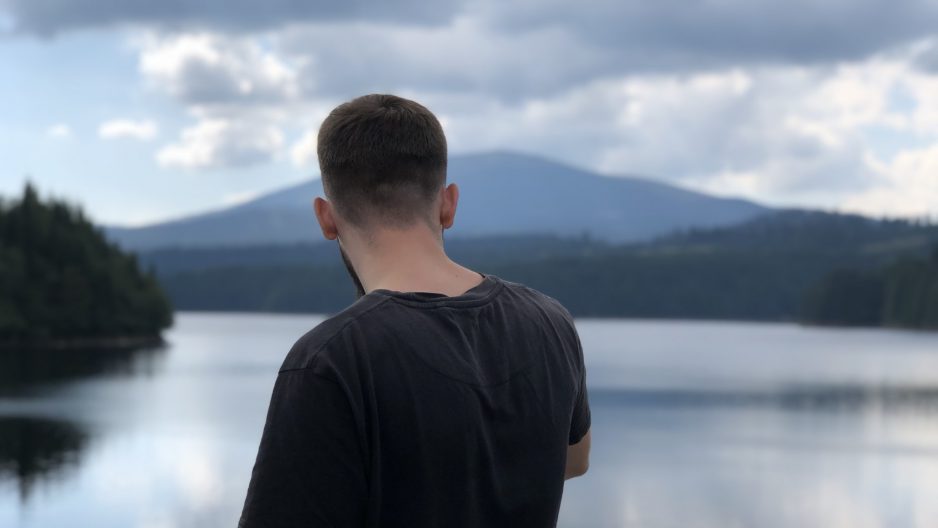 Vinyl graphics
Another method of heated transfer, vinyl printing uses more durable vinyl instead of just ink.
Pros: Extremely durable and high quality. Ideal for when you want your design to stand out (literally).
Cons: Additional colors cost more, so complicated designs get expensive. Not great for large orders.
Direct-to-garment (or print-on-demand)
A newer option, DTG printing uses the freedom of inkjet printing, but prints directly on fabric.
Pros: Highly customizable designs with maximum detail and extensive color choices.
Cons: Use for small batches or perhaps a single sample. The more you're printing, the less viable it becomes. Doesn't work well on dark-colored garments.
3. Choose the right fabric
When creating a custom t-shirt, the first step is to select the material you want for your shirts. There are a ton of choices for fabric out there, so get to know the differences between them and select the type that's right for your needs.
For instance, tri-blend t-shirts are a combination of polyester, ring-spun cotton, and rayon. They're composed of a comfortable and durable fabric blend that lends itself to a flattering fit, no matter what the cut.
On the other hand, 100 percent cotton t-shirts are breathable, strong, and hypoallergenic. They're also a good choice for the eco-conscious, as the production of 100 percent cotton apparel is more environmentally friendly than the production of synthetic fabrics.
In between tri-blend and 100 percent cotton tees lie polyester and cotton blends, or polyblends. These can be as balanced as 50 percent cotton and 50 percent polyester or as biased as 99 percent cotton and one percent polyester. Whatever the blend ratio, these shirts combine the comfort of cotton with the durability of polyester, making them easy to care for.
4. Design your custom t-shirt
This step may seem overly simplistic, but it's important to match the right design for the right audience. The more personalized the t-shirt feels in fit, fabric, and design, the more appreciation the recipient will have for it, so don't just slap your logo on it and call it done. Give it careful thought and consideration, and you'll see a real return on your investment. For inspiration, find some great t-shirt design ideas here.
There are lots of design decisions to consider. Start by thinking about what you're hoping to achieve and what you want your shirt to say. Do you want it to be playful or serious? Edgy or conservative? Do you want illustration, text or both? Also, consider things like style, imagery, typography and color. For more t-shirt design guidance, check out this article on how to design a t-shirt.
Creating an amazing t-shirt design isn't easy, so it's a good idea to enlist the assistance of a professional and hire a t-shirt designer to create a unique, custom design for you.
When it's time for you to order new custom t-shirts for your organization, give it the attention it deserves. Put some serious thought into selecting the right fabric, fit, design, and size beforehand. Instead of ordering simply what you think looks good, think about the durability of the fabric, the fit of the cut, and the implements of the design. And don't forget to order your sizes mindfully instead of in a random assortment.
Making these considerations goes a long way toward showing your team you care, instead of just handing them an impersonal and ill-designed white t-shirt at your next event. A great team t-shirt can make your team grow closer together and boost team spirit. Time to get creative and create something unique for your team!