Sun hat is not only an accessory that provides shade for your eyes and keep your body cool.  It also protects your skin and hair from damaging UV rays and can help prevent skin aging. It can be a great accessory to complete a fashion statement that let you standout from the crowd. A long dress with a floppy sun hat creates an elegant and effortless look, a denim casual outfit with a bucket hat completes a casual chic style and an evening/formal dress with a stylish fashion hat upgrades into a delicate look.
A great sun protective hat will provide protection for your face, nose, head, neck and ears. We know that the skin is thinner in those areas so it is particularly important to protect yourself with a sun hat.
There are a number of factors you need to consider when choosing a protective sun hat.
UPF rating
You are familiar with SPF which is the sun protective rating for sunscreen. UPF is the rating for clothing. Not all fabrics protect the same so it is important to choose a specialist sun protective hat which utilises fabrics with an excellent UPF50+ rating. UPF (which stands for ultraviolet protection factor) is a standardised rating system administered by the Australian Government.
The Difference Between UPF and SPF
SPF stands for Sun Protection Factor which measures how much time it takes for sun-exposed skin to redden, while UPF, as mentioned above, measures the amount of UV radiation that penetrates the fabric and reaches the skin. SPF is used to measure sunscreens while UPF is used for clothing items. UPF measures exposure to UVB and UVA rays.
UVA – this is the most common type of rays and it reaches beyond the top layer of skin.
UVB – less common but it can damage more epidermal skin layers that lead to skin reddening and sunburn.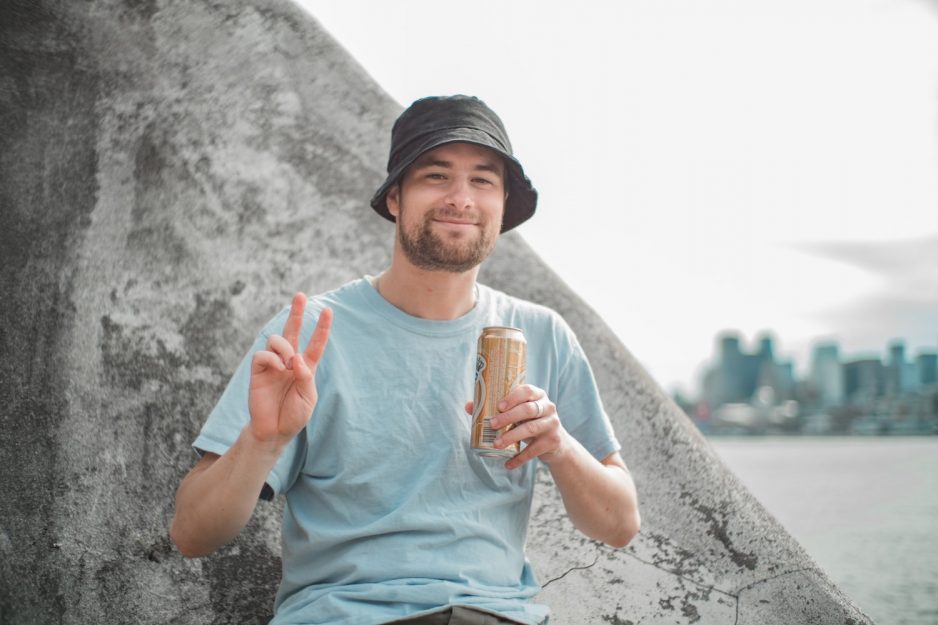 UVC – this is the most dangerous of them all. However, these are absorbed by the ozone layer, which means it does not reach the ground.
UPF on Fabric
You might be wondering how much UPF a fabric must have to effectively protect you from harmful UV rays. A UPF of 30 will qualify a fabric for The Skin Cancer Foundation's Seal of Recommendation. Therefore, you should look for fabrics that have a UPF of at least 30.
To get limited protection, choose fabrics that have a UPF of 30 to 49. For more, you can go over UPF 50 for maximum sun protection.
Brim length
The length of the brim is a big determinant of how protected you are from the sun. The Australian Government recommends a brim length of at least 7.5cm (for a broad brim sun hat for adults) and 6cm (for a bucket hat).
Shape
Some sun hats protect better than others because of their functional design. The Australian Government recommends broad brim sun hats, bucket hats and legionnaire style hats as they all provide excellent sun protection. Baseball caps are not recommended as they only provide protection to the scalp and forehead.
Packable
We are all on the move more and more so a hat that can be packed away easily in a travel bag that doesn't lose its shape is most ideal.
Weight
A light hat is most comfortable to wear. If you are travelling a lot, it makes sense to have a hat that is lightweight so that you can carry it with ease.
Adjustable size
If you are wearing your hat on a windy day or would like to let your friend with a different size head wear your hat, it helps if it is adjustable.
Chinstrap
A chin strap helps you keep your hat on in windy conditions. Look for a sun hat with a chin strap that is removable so you can use it only when you need to.
Type of hats
There are three styles of sun hats in trend this year that you shouldn't miss: Floppy Straw Hat, Bucket Straw Hat, and Fashion Sun Hat. Each type creates a great style. Let's see how to wear and what to match them with.
Pros and cons
Floppy Straw Hat: provide the most sun protection, but it has some weight and may feel bulky.
Bucket Straw Hat: light weighted and easy to match with various outfits but it may not provide much sun protection for your neck.
Fashion Sun Hat: stylish and unique but it requires advanced mix & match skill
How to style
When picking a hat, you need to consider several major factors: your outfit, occasions and your face shape.
Outfit
If you're wearing a colorful outfit, remember to pick a beige, white or neutral color sun hat. While wearing neutral color outfit, a bright color fashion sun hat can speak your style and add an artsy flavor.
Occasion
Straw hats are casual and more for the beach and running daily errands. In contrast, stylish fashion sun hats are for dining out at trendy restaurants or for other formal occasions.
Face Shape
One known fashion rule: narrow face suits with narrow brim and flat top hats while round/wide face fits great in wide brim and taller hats.
What to match:
A wide brim straw hat goes great with long dresses while a bucket straw hat suits denim casual wear and a fashion statement hat matches perfectly with similar color formal dresses.
Fashion Trend
A bucket hat is one of the best accessories in summer. It goes with almost everything in your closet and can be worn in various occasion. The crown band on a fedora is always an eye catching point which can be accented by bow, flowers, polka dots and so on.