Looking to make a statement about your brand with custom hats? What about a prime way to get your logo out there while combining functionality with style? Custom hats are the way to go—they're flexible, fun, and fashionable, and, as it turns out, easy to order and get sent right to your door.
The first thing you must do when custom hats is determine what type of hat is right for your needs. There are four types of hats that work well as branded headwear: Baseball caps, Beanies, Visors and Bucket Hats.
So how do you know which to go with? Consider the environment in which you expect them to be worn. Cold weather? Go with the choice that will keep your recipients' heads warm—a beanie. Need a type that's suited for wear during sports and other athletic activities? Go with a baseball cap or a visor. And, if you're looking for a branded hat to be worn as a casual accessory, choose a highly-customizable trucker hat.
Here are some more details on each style to help guide your decision:
There are a lot of options to choose from when looking for a promotional baseball cap. Do want more of a fashion or casual cap, something that people will were in everyday life? Or are you looking for a cap to wear to the gym or other exercise activities? Or maybe a hat for your employees to wear while working or out in the field? Here are a few different styles of baseball caps to choose from: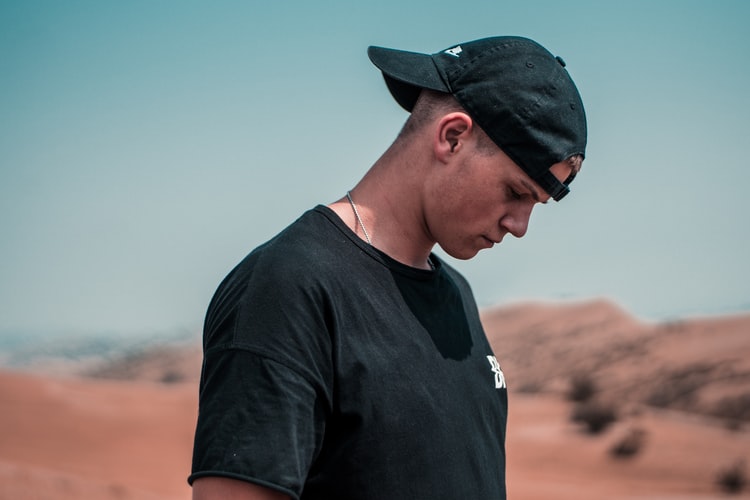 1.Dad Hats, A dad hat is usually an unstructured baseball hat with six-panels and an adjustable snapback hat closure. One of our best sellers is our Cotton Dad Hat, it is made of a soft, washed cotton twill, comes in a variety of colors. It can be customized with your logo via embroidery or screen printing on the front, back or sides. This twill cap is a great option for an everyday hat and it is not just for dads.
2. Fashion Caps, Baseball caps can be their own fashion statement. So you will want to consider your audience when choosing a hat. Some people may prefer a flat bill hat, like our 6-panel snapback.
3.Trucker Hats, Instead of being made of one fabric like a typical baseball cap, the front section of a trucker cap above the bill is usually a polyester or cotton or traditionally foam and the back half is a mesh for breathability. The front of the hat is usually structured and stands up stiffer than an unstrcutred hat like the dad hat, this makes the custom trucker hat taller than most baseball caps and a great place to advertise your brand. These hats were traditionally worn by truckers (hence the name), farmers and other rural workers, but became more popular with younger and urban groups.
The most important thing to consider when selecting a custom baseball cap is what would the people you are choosing it for actually like to wear. Are they a younger demographic? Are they active? Do they like bright colors or something more subtle or muted. If you have a mixed audience, maybe mix and match a few styles. Luckily, unlike other apparel, most baseball caps are considered unisex, so they are great options to giveaway to everyone.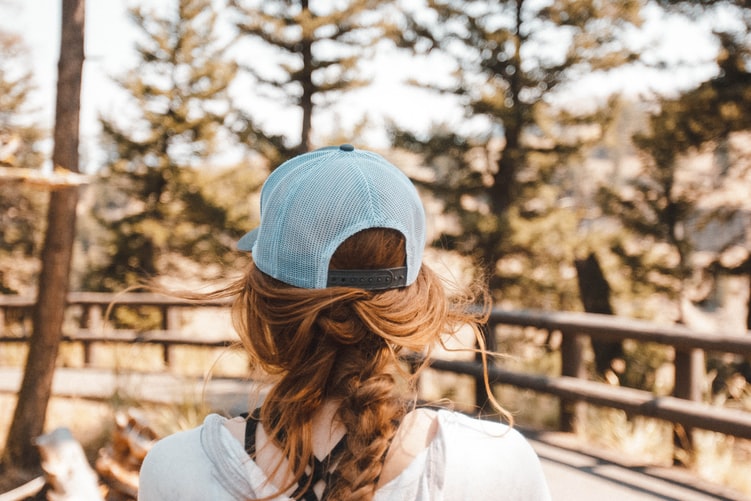 When choosing a beanie or knit cap there are different things to consider than baseball caps. Here are a few questions you will want to answer.
If you want a beanie that fully customized to your brand, you will want to go with our Fully Custom Beanie, which can be created especially for you, incorporating your own specific brand colors and design, a custom pom–pom. This option is a great gift for your team members or a giveaway. Note that this since this is a fully custom item, the turnaround time might be longer, so you should give yourself at least 30-40 business days for production. If you need it quicker, the stripe pom pom beanie is a great and fun option.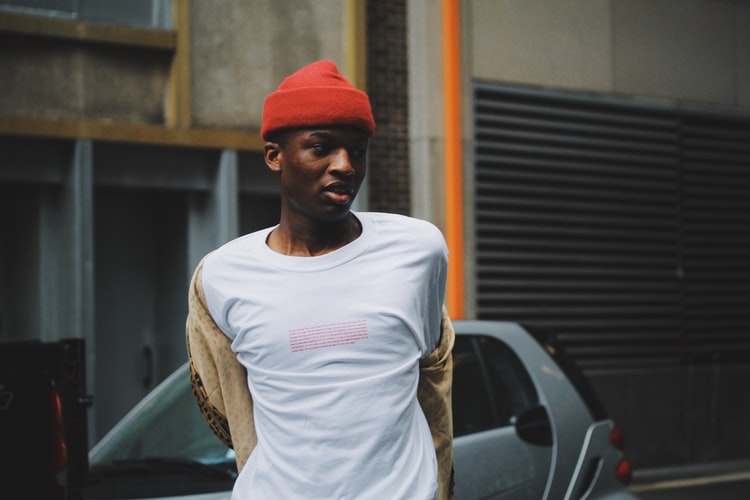 If you are looking for something that is standard, comes in a lot of fun colors and appeals to everyone, we recommend the more basic Knit Beanie or if you want something 100% cotton, our cotton beanie is the way to go. Or if you are looking for an eco-friendly option, this econscious beanie, made from recycled cotton is the perfect choice.
Other Custom Hat Options: Visors, Bucket Hats, Golf Hats and More. While the most standard options for promotional hats are baseball caps and beanies there a lot of other options. For summer events, things like visors or bucket hats can be fun options for brim hats that keep the sun out of your eyes. Or if you are having a golf outing or tournament, certain caps or visors are good options.
Now you know what hats style is your need. You can contact aungcrown to custom your brand hats with your own logo.