The way sweatshirts are worn has changed over the years. With so many different types of sweatshirts now available, the versatility of this garment has expanded into new lengths when it comes to personal style. With all of the available options, it can be difficult to know will look best. As the Inventors of the Sweatshirt, we've created a guide to teach you how to wear a sweatshirt in a variety of ways, and help you find your look.
Freshen up your basics
A cool hoodie in a nice color is all you need to brighten up a basic outfit. Take a simple black dress or a basic tee with a pair of jeans and add to freshen it up and also layer for colder weather. Tie it around your waist when you're not too chilly and you have the perfect accessory to spruce up your basic pieces. Or, you can layer it under a light wash jean jacket for a cool layered look.
Dress it up
One of the most traditional outfits covered in this sweatshirt guide is to layer a crewneck sweatshirt or quarter-zip on top of a dress or collared shirt. This classic preppy layered look works best when you allow the collar and sleeves of the dress shirt to show underneath the sweatshirt. Choose a color that accents your dress shirt and considers rolling up the sleeves of the dress shirt for a stylish accent.
Keep it casual
Nothing achieves a more comfortable and casual look than a classic and comfortable hoodie Achieve a fun relaxed vibe with a sweatshirt layered underneath your favorite utility jacket. This way, you will not only have an incredibly comfy outfit. but you will also be very warm when it's a bit chillier outside. Leave the sweatshirt unzipped if you're able to and show the pop of color your t-shirt provides.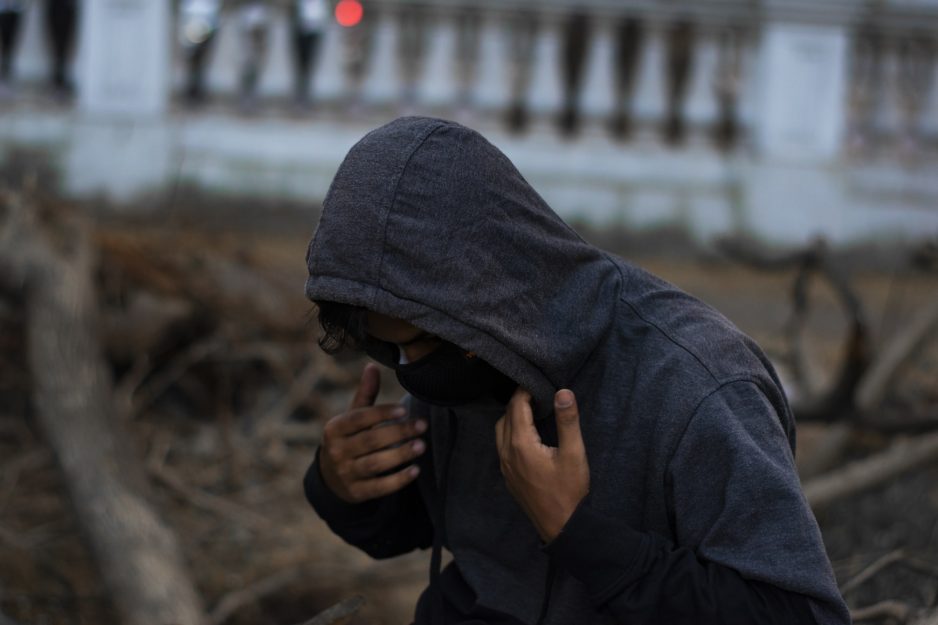 Go Sporty
If you're heading to the gym, a yoga class or to run a few errands, your style can still be on-point with this sweatshirt guide selection. A full-zip hooded sweatshirt gives you tons of style options. You can tie the sweatshirt around your waist, wear it completely unzipped to show off your outfit or zip it up and throw on the hood for a mysterious look. The bold color options and contrasting zipper and cord are perfect additions to this simple and sporty sweatshirt.
Men's guide to wearing an oversized sweatshirt:
When paired with the right clothing items, you can transform that same big sweatshirt into a classic look that will turn heads when you walk through the door.
Pairing with bottoms:
Combine an oversized sweatshirt with slim fit pants. This will add an edge to your style that will help you look more put together while you stay relaxed all day, whether you're headed to class or celebrating casual Friday.
For a trendy look, throw some joggers on with your oversized sweatshirt. Practical, yet stylish. This is the look for those who take action while staying comfortable.
Jeans and oversized sweatshirts are a combo as old as time. This classic look is great for getting things done while feeling cozy. Ripped jeans are great to pair with this outfit.
For a laid-back, lounging kind of day, throw on some sweats with your oversized sweatshirt. Take relaxation to a new level as you casually tackle your day.
Topping it off:
Wear an oversized sweatshirt with a jacket for a slick, street look. Let the waistband come out below the jacket for a pop of color. Pair this with a stylish haircut and fresh kicks for a head-turning outfit.
If you want the surfer look, finish your outfit with sandals. Whether they're flip flops or slip ons, sandals are a great complement to oversized sweatshirts. It's the perfect outfit for your next bonfire or stroll down the boardwalk.
For a streetwear look, pair your clothes with nice high-tops. This will give you those B-Boy vibes while you hustle through your day.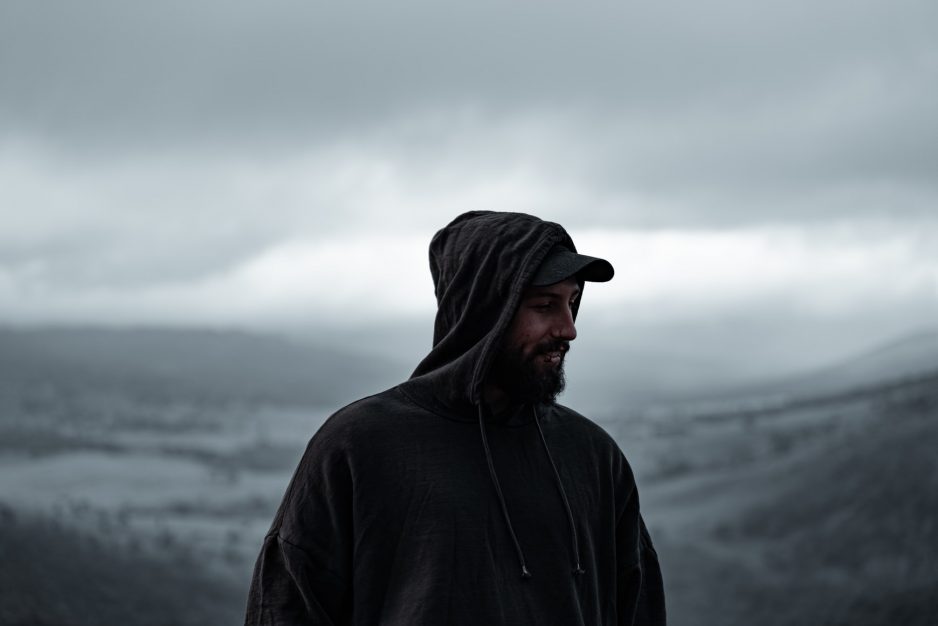 Women's guide to wearing an oversized sweatshirt:
Styling an oversized sweatshirt can be both comfortable and chic. Find more versatility in one garment than you've ever had before.
Pairing it with bottoms:
Or no bottoms at all – wear it as a dress. Wearing a big, long sweatshirt as a dress creates an appealing streetwear look.
Never go wrong with denim. Jeans are always a solid option, regardless of the fit you choose. Denim serves as a compliment to the oversized sweatshirt while accentuating your figure. Add texture by pairing with ripped or acid washed jeans.
Rock the sporty look with leggings or yoga pants. Fitted bottoms go great with any oversized sweatshirt. If you want to get creative, try experimenting with boldly colored or printed design pants to add a little, or a lot of personality to your outfit.
Stay comfortable with joggers. If you want to keep the comfort from head to toe, choose sweatpants that are slimmer fitting and tapered at the ankles.
Topping it off:
All the class and a touch of sass with thigh-high boots. Couple an oversized sweatshirt worn as a dress with thigh-high boots to let the world know you're ready to tackle the day your way.
Wear sneakers or canvas shoes for a confident, laid back look. When wearing a plain sweatshirt, choose a colored shoe to make your outfit pop.
Sweatshirts look best layered. Layer your oversized sweatshirt with a similar fit jean jacket. If you're going for a sportier vibe, choose a bomber jacket instead.
Choose one of the looks from this sweatshirt guide and you'll accent your outfit perfectly. Add a warm layer with one of these sweatshirts from aungcrown and you can make a simple ensemble really stand out. Make your sweatshirt a fashion statement by conquering one of these great looks!