Tank tops are a cute and fun way to express who you are through your clothing. They are perfect for layering, and can make just about any outfit more unique and casual. There is more to knowing how to layer a tank top, however; knowing how to choose the right one, and what sort of Tank Tops to wear with it, is important as well.
Choosing the Right Top
1. Match the width of the straps to the width of your shoulders. In general, the wider your shoulders are, the wider straps you should look for. This will help make the tank top look more proportionate on you. If you have narrow shoulders, stick with skinny spaghetti straps. If you have broad shoulders, go for thicker straps.
2. Choose the neckline depending on your chest size. You can make your bust appear larger or smaller depending on the style of neckline you choose. You can even draw attention away from your bust to other features, such as your pretty eyes. In general, the more detailed the neckline is, the more attention you'll draw to it and your bust.
3. Choose the neckline based on your shoulder width. If you have narrow shoulders, choose a tank top with a rounder or straighter neckline. If you have wide shoulders, choose a tank top with a V-neck or a low scoop neck. This will help make your body look longer and narrower.
If you have narrow shoulders, consider tops in bright colors or horizontal prints. This will help make them appear more proportionate.
If you have broad shoulders, consider plain tops in darker colors or vertical prints. This will give you a slimmer silhouette.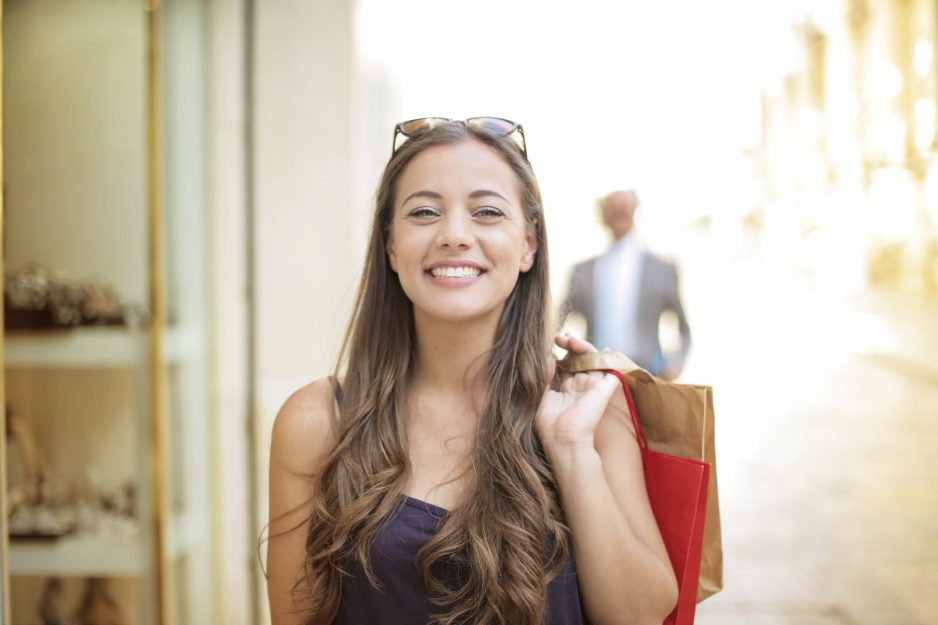 4. Have some basic tank tops for easy layering and pairing. Basic tank tops are plain and solid-colored. They can go with just about anything, and are perfect for layering. Try getting them in neutral colors, such as black, white, or grey, or in earth tones, such as brown, tan, or olive green.
Some plain tank tops will have lace along the neckline and bottom hem. These are perfect for layering under fitted shirts.
5. Have some dressy, embellished tank tops if you like to dress up or go out. These tank tops usually have some lace, sequins, beading, or ruffles. They are dressy enough for work, and perfect for dates and special nights out. When paired with the right accessories and jewelry, they can make even the simplest pair of pants or skirt more dress.
6. Have some printed or embellished tank tops for more specific outfits. They are not as plain as basic tank tops, but not as fancy as dressy tank tops. Some have prints, while others have simple beading along the neckline. To make your outfits truly unique, choose some with specific details, such as: are: ruffles, crocheted lace, or tribal prints.
Match the prints and embellishments to your existing wardrobe. For example, if you have a lot of boho-style clothing, consider tribal prints and beaded embellishments.
Pairing with Accessories and Other Garments
1. Add a pop of color and texture with jewelry. Tank tops are relatively simple, but you can make them look more interesting with some bold jewelry. The tank top's plainness will balance out even the chunkiest piece's gaudiness. Try large, hoop earrings, chunky bracelets, or long, dangling necklaces.
Jewelry will make tank tops made from fancier materials, such as lace or silk, appear even fancier than they actually are. This is a great option for special events.
2. Tie a scarf around your neck for color, coverage, and style. If you find that the tank top doesn't cover all of your cleavage, tie a scarf around your neck to help hide it. Choose a patterned scarves made from chiffon or silk. Loop it around your neck for a chic touch.
The scarf doesn't have to just stay around your neck. You can also use it as a headband, or tie it around your waist for a cute belt.
Avoid woolen scarves, or your outfit will look too wintery. The one exception to this, of course, is during winter or fall.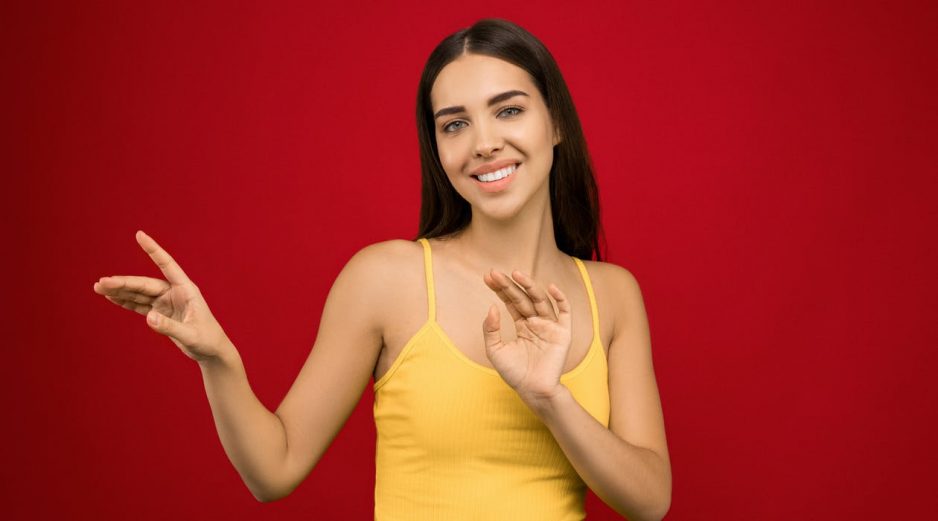 3. Go big with a big handbag. Tank tops are simple, so you can get away with carrying around a large handbag. It won't detract from your outfit. Try to add some contrast, however. For example, if your tank top is solid-colored, try a handbag with a bold pattern on it. If your tank top has a pattern on it, try a plain, solid-colored handbag.
4. Add a cute belt for color, or to break up monotony. If your tank top if a neutral color, such as black, grey, or white, you can bring some extra color to your outfit by wearing a brightly-colored belt about your hips. If you are wearing a loose, flowing tank top, try wearing a wide belt around your waist instead. This will cinch in the excess fabric, and make you look slimmer.
Leather, suede, and fabric belts are great for the day time. Shiny, patent leather belts are perfect for the evening.
please note:
1. It All Comes Down to Fit
Like your favorite tee, it should fall just below your belt loops. It should not hug your torso tightly. In fact, it should hang about half an inch from your body; this will help keep your sweat from showing up in big pools.
2. There's a Golden Rule of Showing Skin
This is a moment when we want to REALLY stress moderation. In short: The amount of skin you're showing should not exceed the square inches covered by your tank top. And no peeking nipples—ever. (A shirt that shows nipples isn't a shirt.) Believe us when we say a little goes a long way. The armholes of your tank should descend no further than your first rib. And the neckline should end above the latitude of your pits.
3. Make a Tank Top Your Summer Wardrobe's Bright Spot
Don't wear a tank top that references lifting, gym mottos, or being swole. If you look good in a tank top, everyone understands it's because you put in the time to make it happen. What you can double down on is color and prints. Moderation applies to menswear's more traditional pieces, but when we're talking about a casual style that uses minimal fabric, some swervy choices don't come off as overpowering. We'd suggest graphic stripes, color blocking, or repeating tonal patterns like aloha-shirt-style flowers or leaves.
4. Prepare Yourself
No matter how fit you are, you'll need to make some grooming adjustments before going out in public in your new tank top. Here's a comprehensive guide to that very important process.
5. Don't Just Wear It to the Beach
Who says you have to wear your tank top by itself? Tank tops are great for layering under light jackets, blazers, and over shirts. If you're going to wear one under your suit, though, make sure it's classy enough for the occasion.