The polo shirt has not only become a staple requirement in most men's wardrobes but, over time, has also earned its place as a fashion classic. You'd be hard pressed to find a man who doesn't own at least three or four of these comfortable and versatile pieces. Smart and sporty, this style icon is infinitely versatile, which is why it can be your ultimate ally.
The first polo shirts date back to the 19th century, when they were worn by the British Army and named after the game of polo, which originated in India. Back then, polo shirts were made out of thick, long sleeved cotton and looked much like any other shirt but with one crucial difference – the collars were adapted, so they could be buttoned down to prevent flapping whilst galloping on horseback!
It was this modification that was noticed by John E Brooks, the grandson of the founder of Brooks Brothers. He quickly spotted the potential of the buttoned-down collars and went on to apply a similar look to Brooks Brothers dress shirts. Now labelled 'the most imitated item in fashion history', the Brooks Brothers still claim that their buttoned-down shirts were the original polo shirts.
What is a T-Shirt?
First, let's first talk about the classic in fashion: the t-shirt. What used to be worn only as an undershirt in the 19th century is now probably the most worn fashion basic ever. Notably, this essential only became popular after the Second World War. In the 1950s, actors like Marlon Brando and James Dean made it extremely popular. Since then, the t-shirt has become an icon of pop culture and is now a fashion must-have. Usually made of jersey, it can be found in all sorts of shapes and colors.
You will usually find t-shirts with a round neck, short sleeves and a light material that drapes smoothly around the body. The t-shirt is uncomplicated and versatile (depending on the color, print and fit) and blends in with any look as a basic. It especially shines when chosen in monochrome colors. And as a little side note, do you know why we call it a "T"-shirt? It owes its name to the T-shape of the torso – it's that simple.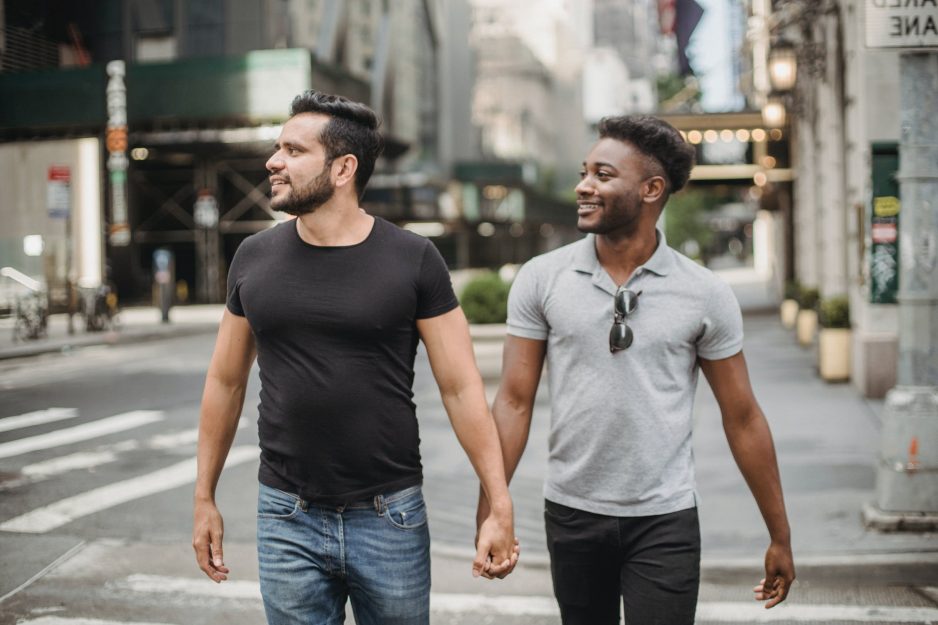 What is a polo shirt?
It is said that the polo shirt perfectly bridges the gap between a t-shirt and a classic oxford shirt. In other words, it offers the elegance of a dress shirt, with the casual features of a t-shirt. As the name suggests, the polo shirt has its origins in polo sports but only became known through tennis. This was thanks to the famous tennis player René Lacoste, who popularized the polo shirt in the 1930s and put it on its path to the iconic status it enjoys today.
The material used for polo shirts is a knitted double weave of cotton called piqué. Piqué features a waffle structure that is breathable, elastic, high quality and absorbent. Classic polo shirts come with a subtle collar, a seamless button placket and a small side slit for extra mobility. Polo shirts are a casual, yet slightly more elegant option for outfits that can use a little more class and finesse.
How to Wear a Polo Shirt
When discussing how to wear polo shirts, the first thing you want to look at is the fit. There are two criteria for measuring the right fit that will really help you nail the perfect aesthetic.
Length: The bottom hem should hit no lower than your a couple of inches lower than your belt line and no higher than the hip, a good reference is that it should be short enough to tuck in and long enough to wear untucked
Sleeve length: The sleeve should end about midway down your bicep, any longer and it can make your arms appear smaller than they are.
The shirt should be a little tighter in the chest and arms before tapering down your waist. In general, the shirt should fit close to your body without looking too tight.
Polo shirts are very versatile and can be worn for a wide range of occasions, from a laid-back beach day to a classy cocktail party. It all depends on how you dress up the rest of the outfit.
At its most casual, a polo can be worn with a good pair of fitted shorts and casual canvas sneakers. To up this laid-back style, swap the shorts for denim jeans or chinos, although if you want to avoid the corporate look you should avoid khaki.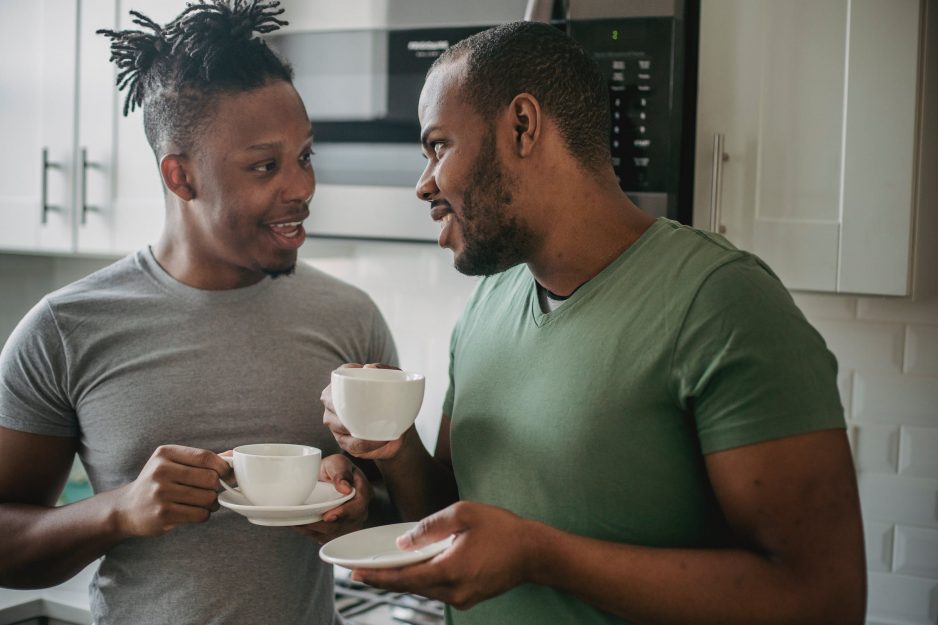 For a more formal look, you can replace the denim jeans or chinos with a pair of trousers. Throw on a classy belt and tuck in the polo. Pair this with a pair of loafers and a nice watch and your look is complete. Choosing monochrome colors is always the more fashionable and formal option, but a retro-styled wool knit polo with design can be a stylish option for those that can pull it off.
Add a sports jacket over your polo for the most posh occasions. A sports jacket like the polo was originally designed for sporting pursuits, and so they naturally pair well together for an elegant look.
There are two main differences between the Polo Shirt and the T-Shirt; material and style.
The Polo Shirt
Usually made from a higher weight of Lacoste knitted cotton fabric, which is generally harder to the touch, the Polo Shirt features a collar, with a two or three button placket, short sleeves and often features side vents (slits). The most common style is short sleeved, but other styles include sleeveless and long sleeved. This style of shirt was originally worn by Polo players of the 1920's, hence the name.
The T-Shirt
T-Shirts, again, are usually made predominantly from cotton although, as with the Polo Shirt, fabric blends such as Polyester and Cotton (PolyCotton) are quite common too. Generally manufactured using the Jersey Braiding method of knitting, T-Shirts typically feature a collarless round (crew) neck, or a collarless 'V' neck. They are lighter to the touch and stretch more easily than the Polo Shirt, meaning they are also more susceptible to deformation. The name comes from the 'T' shape of the garment when laid out flat and common styles include sleeveless and long sleeved, although by far the most common style is the standard short sleeve.