It's time to ditch the jumpers, leave your coat at home and start swapping turtlenecks for t-shirts. Summer is here and it's about time you updated your wardrobe with some seasonal style.
When it comes to socks, your choice can be a game-changer. Need to add some colour or vibrancy to an outfit, look no further than a patterned sock. Fancy a respite from the sweltering heat, keep yourself cool with a lightweight sock.
Let's take a look at some extra tips for wearing socks in the summer:
As new fashion trends have emerged, so has the sock trend. There are ways you can get it wrong and wrong happens far too often. To quell these common mistakes, take a read of the sock no-no's and how to correctly pair your socks with the outfits you sport.
1: White socks
White socks are for the gym and should never, ever be worn unless you are participating in physical activity. Essentially, they are sport socks. Laugh if you want, but it's a common mistake we see all the time.
2: Wearing any socks with dress shoes
Dress Shoes should always be worn with dress socks. It is not OK to wear sports socks of any colour, even black, with business shoes.
Sports socks are usually ribbed and made of a heavier cotton material and the bulkiness of the heavier fabric tends to make it bunch over the dress shoe. Not to mention that ribbed gym socks will look ghastly against your stylish leather shoes.
3: Colour coordination
The general rule is that you should match your sock colour with your pants, and not your shoes. However, we have seen some great pant-sock-shoe coordinations that don't generally abide by this rule.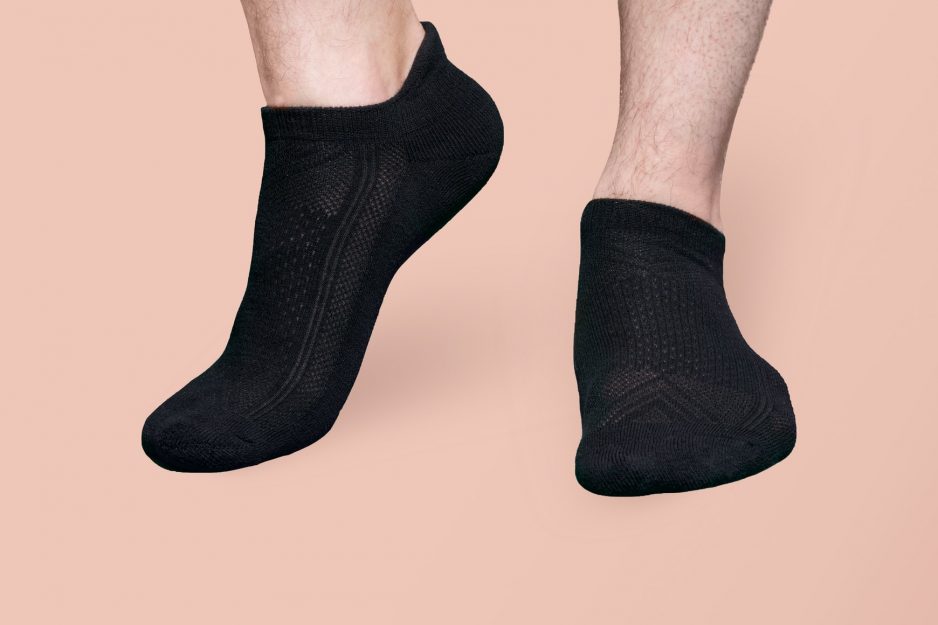 You want fluidity in your outfit so when you're sitting with your socks exposed, it's important to have a solid line of colour from your pants to your shoes. Wearing socks that don't match your pant colour will result in a garish break in your outfit. With the exception of casual wear or if you're using the juxtaposing sock colour as part of your statement ensemble, then black socks should go with black pants and navy socks with navy pants, etc.
4: Exposed skin
If you're flashing skin over the top of your socks, then they are too short. This includes showing flesh when you're sitting; not cool.
In saying that, we are big fans of ankle socks in the summer, with loafers or sneakers.
5: No rolling or folding
Why would any man feel the need to scrunch or roll their socks down around their ankles?? It's sloppy and reminiscent of a 9-year old boy in school uniform. As for folding your socks down, you add unnecessary bulk around the ankles, especially in slim pants. Wear your socks pulled straight up.
6: Socks & shorts
If you're wearing shoes with shorts, then keep your socks as short as possible. Better still, get yourself a pair of no-show or invisible socks. They're not just for the ladies. A visible sock line is not ideal.
Smart Socks
If you're heading to a summer wedding and need to rock a formal look or just want to look your best at work then we'd still recommend wearing socks with any formal suit and tie situation. A suit, tie, formal shoes and no socks just doesn't look quite right.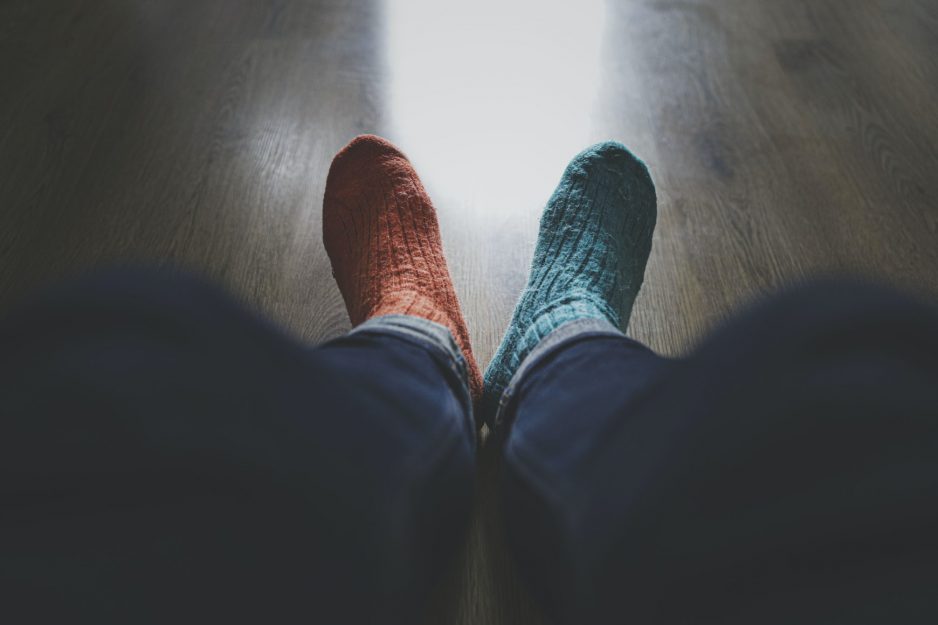 When you're wearing a suit that's more understated with a neutral colour like grey, you could decide to wear block colour socks to coordinate with a tie. Or if you're not looking to make a statement, you can wear a more toned-down, darker colour sock. We have plenty of colour ideas here.
Hidden Socks
We've got lots of low-cut socks, which are perfect for giving your feet some protection but creating the illusion that you're not wearing socks at all.
These can be worn with shorts and trousers combined with loafers, boat shoes, sneakers and plimsolls. Sometimes it just gives your outfit a cleaner look without socks, especially when you're going casual. It can all depend on the shoes you're wearing, but some sneakers and trainers can look much better when a sock is hidden away.
Keep Cool and Carry On
One of your biggest priorities in the summer months is staying cool and not overheating. Sweltering in the heat isn't comfortable and can affect your day out. Keeping your ankles cool is a good way to help regulate your overall temperature too.
It can be tempting not to wear socks at all, but that isn't a great idea for hygiene purposes (smelly feet alert!) and you can end up with some painful blisters when you take your shoes off, ouch! Lots of our socks at Corgi come in lightweight, breathable material, so you won't find yourself getting hot and sweaty when you're in the sun and can feel comfortable when you're on the move.
Take a look at our lightweight, cotton socks from ankle socks, low cut and long socks. We have a colourful, quality men's range and a lightweight women's range too, ideal for trainers and plimsolls.
Good sock etiquette is non-negotiable and now you know the rules of engagement, we expect you to never commit the same mistakes again.