Every year around this time, people get excited because it's "hoodie season". Yes, hoodies are so popular that they have their own season. And people get excited about it. I know I do.
There's something fabulous about wrapping your upper body in a soft, fleece garment– with an attached hood– that will keep you warm and snuggly as the weather gets chilly. But with dozens of brands and hundreds of styles on the market, how do you know which one to get? And when it comes to creating customized hoodies, what do you need to know?
Colors
There are hundreds of color choices. To help narrow your decision, find out if your customer is looking for a solid color or one of the pattern choices like tie-dye, real-tree or a sleeve stripe. If it is a standard color such as red or navy, almost all the style will come in that color. But if your customer is looking for a more unusual color such as brown, or a heather blue, this may help narrow your choices.
Weight
Hoodies come in weights from 6.5 oz. to 10 oz. Some customers like a heavy weight hoodie, especially if they will be wearing it as outerwear. I prefer a lighter weight to add a layer without bulk. Polyester hoodies will typically be lighter weight due to the lighter nature of that fabric, and a 100% cotton be a heavier weight.
Hoodie fabrics
Similar to t-shirts, hoodies are made out of all kinds of fabric types and blends. There's the soft, classic favorite 100% cotton. There are moisture-wicking performance and ever-increasing technological advancements of 100% polyester. There are cotton/poly blends, and the best of all three worlds: tri-blends.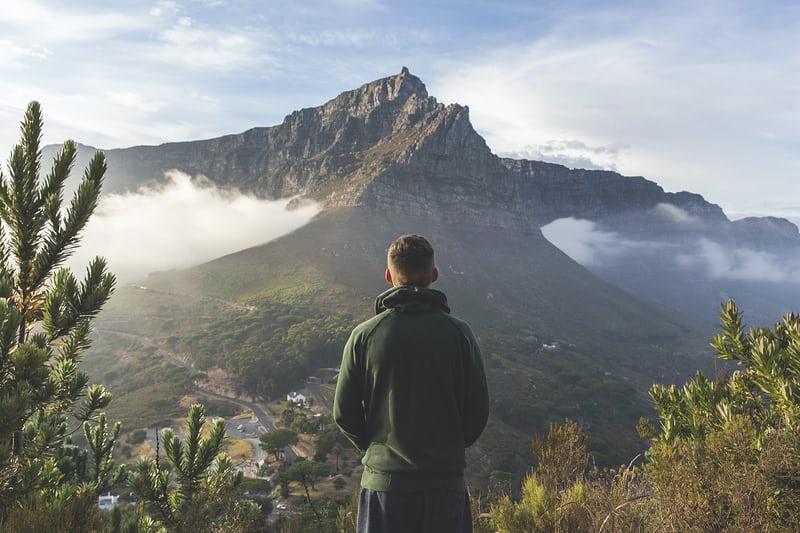 Fleece
Sweatshirt fleece is a type of fabric that can be made from various materials, as described above. Essentially, it has shredded yarn loops on the inside– it's brushed to make it all frayed, fuzzy, and soft. If you've felt the inside of your hoodie, that's usually fleece. It's super soft and keeps you warm. You wanna know what's even softer than fleece? Sponge fleece. I'm not sure exactly what it means, but I have one, and it's definitely softer. It even sounds softer. And spongier. But not as absorbent as terry.
French Terry
You know Terry, right? From France? He's cool, but French terry is another fabric type. With French terry, the yarn loops are kept intact. It's not as soft as fleece, but while sweatshirt fleece being a heavier weight material keeps you warmer, French terry being a lightweight material can help keep you cooler. Because it's also highly absorbent and more breathable. That's why they make towels out of it. And other stuff. So go with fleece in the winter, and terry when it's warmer out.
Styles
The most popular style is the traditional pullover. However, we also have other fashion styles such as lace up, full zip, and a raw split neck.
Price
Just as there is a large range in colors and styles, one of the most important choices your customer will need to make is price. Prices range from $9 to $33 with many price points in between.
Casual hoodie combos
Layering your hoodie under a jacket is the most popular combo– and for good reason. It's comfortable, works to keep you warm, and works as a look. Most of the time.
Leather and denim jackets tend to look best with hoodies. Bomber jackets and varsity jackets look also look great, along with rugged work jackets, or even a wool trench coat.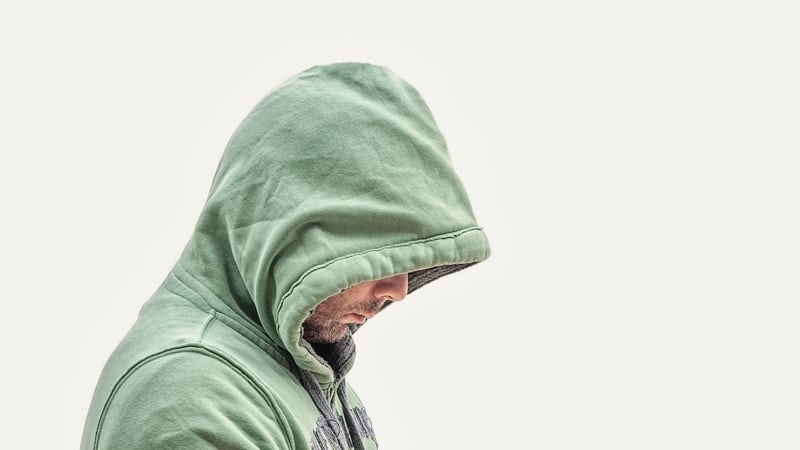 It comes down to personal style and your ability to mix and match layers that make sense. Try some combos in front of a mirror– or ask a trusted (and stylish) friend.
Hoodies at home
At home, it's a different story. At home, anything goes. And anyone who owns a hoodie already knows this: they make a fantastic pajama top. There's nothing more comfortable at home than a hoodie with pajama pants.
Get this woman some fuzzy socks.
If you don't have a hoodie, at least for this, you're totally missing out. Go with a heavyweight fleece pullover and some flannel PJ's, and you'll be the walking definition of comfy.
How not to wear a hoodie
First of all, don't wear hoodies on special occasions. Hoodies are for comfort, casual situations, and maybe the occasional night out. Avoid them on job interviews, first dates, court appearances, meeting parents, Thanksgiving, holiday work parties, funerals, and definitely don't wear hoodies to formal occasions.
Didn't you get enough use out of it on the couch? Put on a shirt with a collar. Sit up. And spit out that gum.
Don't wear a zipper hoodie without a shirt underneath. At least not out of the house. It's not comfortable, and the zipper is cold. It's not sexy, it looks try-hard. A hoodie is meant to go over a shirt. At least a tank top, c'mon.
Don't wear a sleeveless hoodie. I'm not sure who invented these strange garments, but they make no sense. They're like the mullet of activewear. A hoodie with shorts? We can let that go. A hoodie with no sleeves? That's a no-go.
Don't wear a ridiculous all-over print. These days you can get anything printed all over. But just because you can, doesn't mean you should. The novelty will wear off on the first wear. Don't get me wrong, all-over prints can be cool. But not these.
Conclusion
Hoodies are extremely popular and the trend doesn't seem to be ending anytime soon. Finding the right style for your customer can be a challenge, but our wide selection of choices should create a satisfied customer.