As we know, there are some important rules for wearing shorts. One wrong move and you'll be invoking grade school prep and not the stylish man we know you are. We get wanting to write off shorts altogether. Don't be so fast! There's no reason to relegate yourself to having sweaty claves all summer long. Let's get you the right pair to bring shorts back into your rotation.
A "Short" History
Shorts are still a hotly debated and controversial topic for men due to the fact that we simply haven't been wearing them for very long.
Sure, you might think shorts have been around for hundreds of years, but this notion couldn't be farther from the truth.
The reality is, men have been wearing shorts—the style that we're familiar with today—for less than 100 years. Unlike other essential clothing pieces that have stayed roughly the same for hundreds of years, modern men's shorts—in the context of casual daily wear—remains a novel concept.
In the late 19th century and beginning of the 20th century, men experimented with cropped or "short trousers" called "knickerbockers." These voluminous, billowy pants became a fashionable menswear trend in the 1920s and eventually adopted the moniker "plus-fours" due to their length expending four inches below the wearer's knee.
Despite the popularity of shortened trousers, especially with affluent elites, the style was widely associated with boy's clothing, specifically school uniforms. Even today, I believe this association is still at the center of the shorts debate.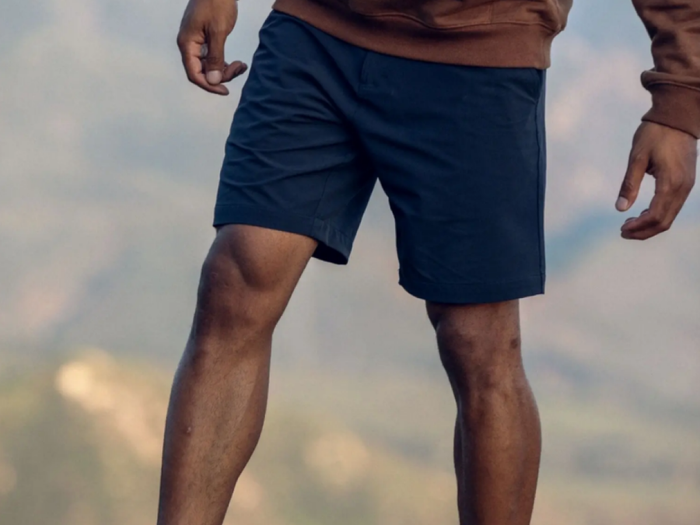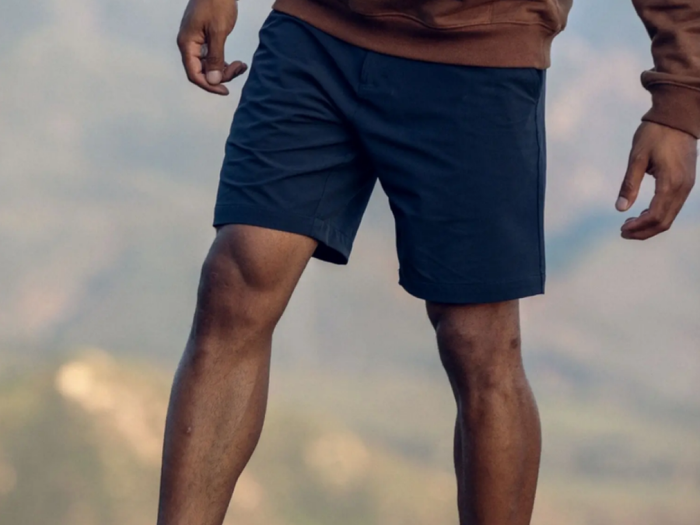 As with any fashion extreme, the trend fell out of favor due largely to the ultimate bummer: The Great Depression.
As we know it today, the style would remain in hibernation until after the Second World War when men had the time and money to be involved in sports and other recreational activities. Even still, wearing shorts in public wasn't a common or widely accepted occurrence until well into the 1950s.
Between their late adoption into the modern mans' wardrobe and the inherent boyish associations, it's no wonder why men have a challenging time deciding when, where, and most importantly, how to wear short.
Today we see shorts everywhere from the beach to business. They are not only suitable for warmer climates and summer months, but also seen used in both casual and formal wear.
Sweat Shorts
The sportswear trend is in full swing and the sweat pant/short is a popular item of streetwear (as well as being used for leisure and lounging). The sweat short is a particularly casual pair of shorts, but can provide a unique urban look.
To create this style you can pair sweat shorts with a regular or oversized fit t-shirt – a logo print or graphic t-shirt is the ideal partner here. Finish the look off with some vintage style running trainers and to give your outfit an edge, layer your top half with an open casual shirt.
Chino Shorts
Chino shorts are the opposite end of the spectrum. They are versatile and can be used for either formal or casual wear. The chino short is a summer staple for most men due to its versatility and ability to work well with almost any outfit.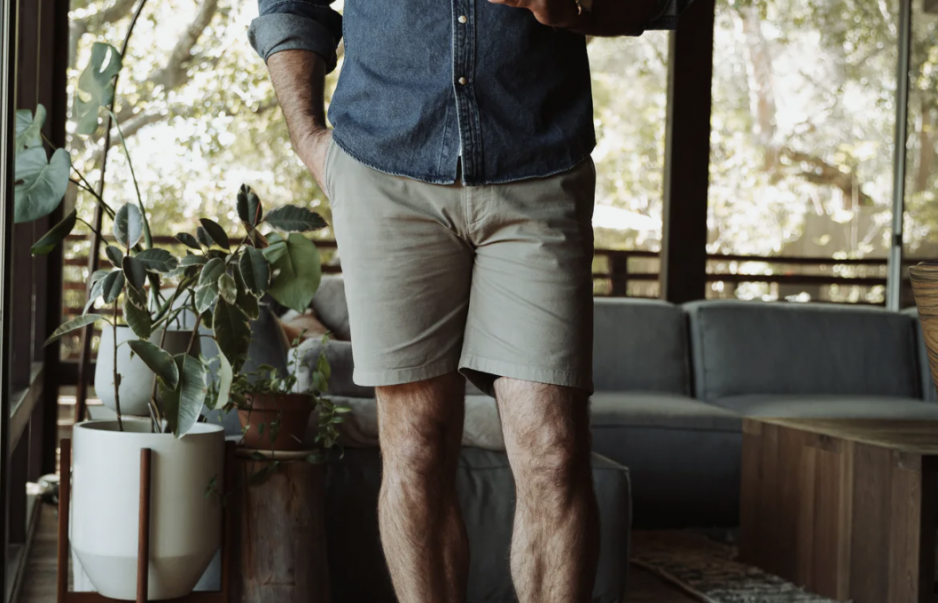 For a classic and stylish look team a pair of slim fit chino shorts, with a white oxford shirt and a pair of boat shoes.
Denim Shorts
The denim short is another example of a casual or streetwear item, especially if they are plain blue. These shorts are a more relaxed fit generally and will hang around at knee level. You can find smarter denim short styles if you opt for slim/skinny fit and darker colours such as black.
Mainly for use at the pool or the beach, but we know those summer beach days often lead to you strolling into the local town for an afternoon bevvy. Therefore, it is important that your swim shorts still look great in public and not just when you are half naked.
Swim shorts have gone through a number of changes and it wasn't that long ago that board shorts were the only ones you would be seen dead in. The style has changed somewhat and swim shorts have got a lot shorter, which allows for a more stylish look.
For versatility, keep your shorts one block colour that can be matched with a lot of other items (think navy, black or charcoal grey).
Shorts are an excellent addition to your wardrobe and especially during the summer months (and warmer climates).
Remember that shorts can be particularly casual, so it is important to wear the correct shorts for the occasion and pair items accordingly.
To Sum it Up:
Shorts should never go past your knee. Regardless of height or body type, shorts should never, ever extend beyond the knee. Doing so will inevitably make you appear short, stout, and just plain silly.
A tailored fit works for everyone. Well-fitting clothing provides balance and harmony to the wearer's body. Make sure your shorts are supporting your lower half while still allowing for a full range of motion.
Height matters. Check to make sure your shorts are appropriate for your unique height. What works for some guys may not work for others. Choose shoes according to the need for socks. If the shoes don't require long socks—like boots and formal dress shoes—they'll more than likely work well with shorts.