Many people don't consider a scarf in the winter and instead will result to zipping their coats or jackets up to the highest point they will go, attempting to cover their neck and bury their chin, however, it never quite seems to do the job and how do you know which scarf to buy?
Winter scarves are a practical shape, usually a long rectangle shape because you want to be able to wrap it around your neck to keep the cold air out. With a long enough scarf, you can wrap it around twice and have the ends dangling in front. For another kind of look, smooth, silky polyesters and silks scarves add a touch of elegance to your winter outfit.
If your goal is purely keeping yourself warm this festive season, then fabrics such as fleece, blends and soft wool, like cashmere are your best bet. These types of scarves are thin but super comfortable around your neck.
The best fabrics are fleece, blends and soft wools like Cashmere. These types of scarves are thin, soft, feel very cosy and comfortable around your neck.
Wool scarves using the more traditional type wool tend to be thicker and when wrapped around your neck, can really itch. However, it will be very warm.
Velvet, Chenille, and the new acrylic and polyester blended yarns are less abrasive but work well if you want to add some warmth but not too much. Some scarves have a fake fur trim or the real thing on the ends of the scarf if that appeals to you.
If being warm is your ultimate goal then you may prefer to add some bulk especially for really cold days. You'll be dressing according to what the weather is like outside so you'll choose whatever is going to work best for you that day.
When choosing scarves for the warmth, look to add bulk and dress according to how the weather is that day and what works best for you.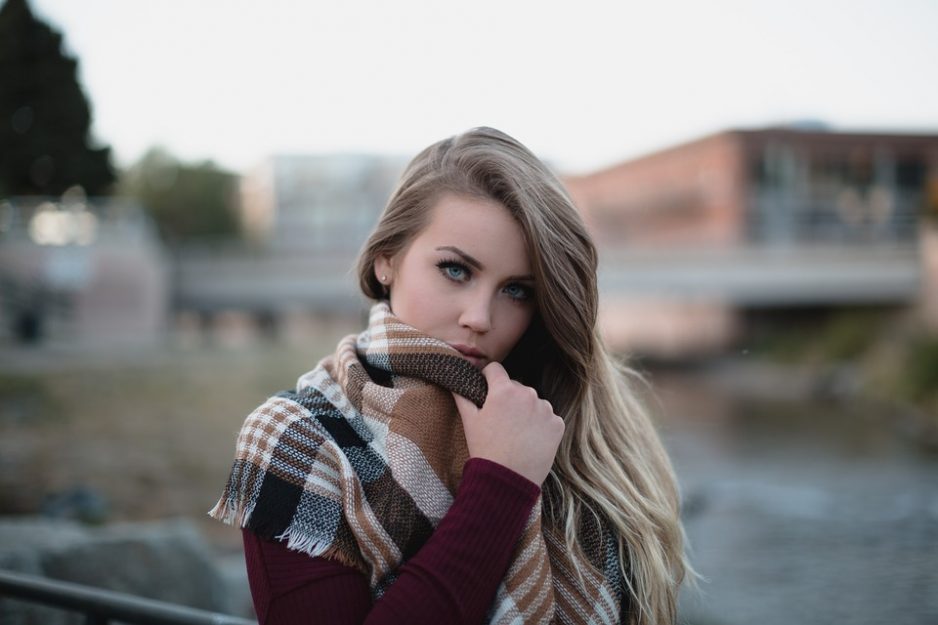 The other winter scarves fabric:
Alpaca:
Alpaca scarves are made from wool of the alpaca, a domesticated species of South American camelid. Alpaca fleece is a lustrous and silky natural fiber similar to sheep's wool, but warmer and softer.
Cashmere:
This soft, luxurious fabric is made from the wool of the cashmere goat. It is light in weight and, when handled with care, becomes softer with time.
Cotton:
Classic and easy, cotton is staple for its ability to be laundered and its durability. It's a cool fabric, perfect for summer wear.
Jersey:
This stretchy, soft cotton is breathable and light-weight. Jersey is an ideal pallet for beading, studding, sequins, and other embellishment.
Linen:
Promoted for its coolness, linen is often considered the most breathable fabric of the bunch. It is made from the fibers of the flax plant.
Pashmina:
Pashmina refers to a type of shawl or scarf made from the cashmere wool of the pashmina goat.
Satin:
Satin is a glossy, soft fabric most often made from silk or polyester. Satin comes in several forms or weaves, which may vary in shine, thickness, flexibility, and weight.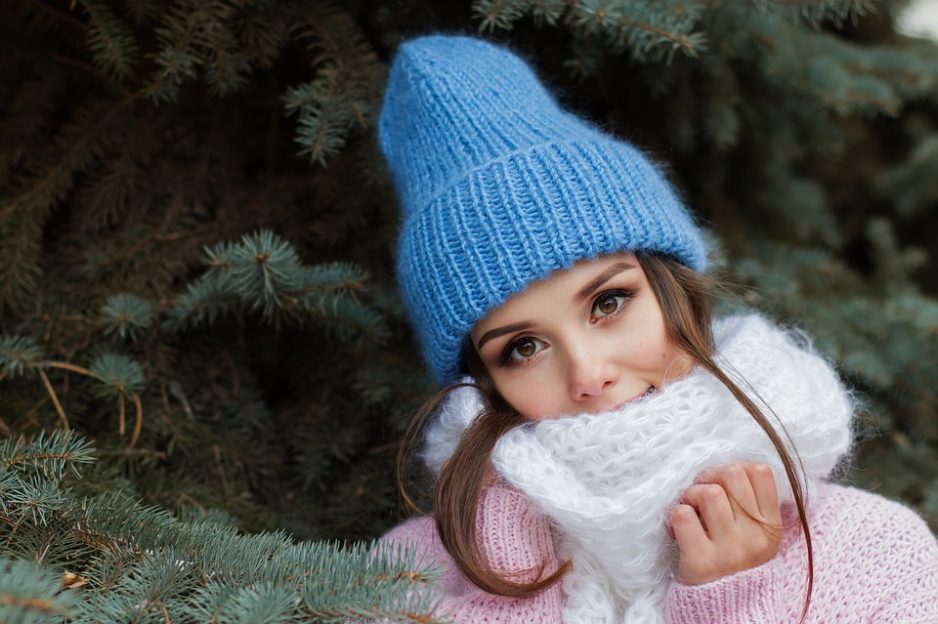 Silk:
Silk is a natural protein fiber obtained from the larvae cocoons of the mulberry silkworm. It can be shiny or matte in luster, and is especially delicate.
Wool:
Wool comes from the fleece of sheep and other animals. It's very warm, durable, and with proper care should last you for years.
When custom winter scarf, you'll want to consider certain factors such as;
Do you want it to match a coat or jacket?
How warm do you want the scarf to be?
How many times do you want to wrap it around your neck?
How long do you want it to last?
What is your budget?
Handmade scarves made with fun yarns can accentuate your outfit and add some flair to your coats and jackets. The new acrylic yarns come in different colours and textures, with materials such as ribbon and fabric wisps that help you make a statement with your winter outfit.
Winter silk scarves and poly-blend scarves are usually patterned with bold colours, which can really pop and outfit when worn. They generally come in square or rectangular variations and can also come in different sizes and lengths. The smooth fabric is great if you're wanting something soft on the skin, whilst still protecting your neck from the cold and snow.
The best material for a winter scarf really depends on your requirements, as well as your individual taste. You may find that you like the colour of a scarf, but can't find a material that does it in that colour or vice versa. But you can contact aungcrown to select your own scarf.