Staying cool during the warm days of spring or the dog days of summer is tough—but it's not impossible. It starts with knowing the right fabrics to wear. While cotton is one of the most popular clothing materials, it's not the most comfortable when you're sweaty because it absorbs rather than wicks moisture. There are plenty of lighter, airier fabrics that can keep you cool on even the hottest of days.
We've compiled a list of the seven best fabrics to choose for warmer weather attire.
Cotton
is the most popular fabric for t-shirts. It is soft, sturdy, and breathable, but does wrinkle. It is ideal for casual and everyday wear. It is also very affordable. These are the least expensive price point T-shirts.
Where to Wear it?
Cotton is perfect for all climates, which is why it's widely worn & loved. Wear this in dry heat or humidity, too.
What's The Benefit?
This natural fiber allows air to circulate & move freely through the fabric, which makes heat more bearable. It's like a built-in air-conditioner for your body!
Combed Cotton
is a little more expensive than the basic cotton. It is made by specially treating the cotton fibers before spinning them into yarn. The outcome is a stronger, smoother fabric that is very soft to the touch.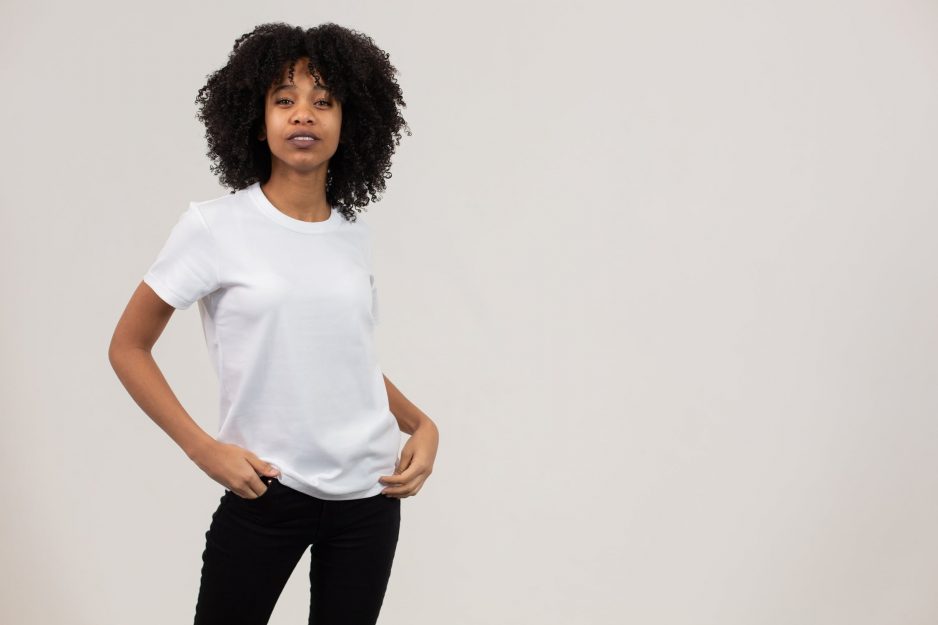 Organic Cotton
is grown using methods that do not greatly impact the environment. It is very soft to the touch. Since the growing methods are so strict, organic cotton is more expensive than regular cotton.
Pima/Supima Cotton
is considered the highest quality cotton available. Pima cotton is made from extra-long fibers that make it extremely soft and durable. Supima cotton is the same, however, it refers to 100% grown American pima cotton. These cottons resist pilling, fading, and stretching. Multiple washings just make these shirts softer.
Polyester
is a very popular fabric for performance t-shirts. It is quick drying and does not mold or mildew, making it an excellent material for athletic apparel. Even after repeated washings, it retains its size, shape and color, and resists shrinking or stretching.
Cotton/Polyester Blend
is a blend of combining cotton and polyester material which allows for the best qualities of both result in a great fabric. This blend remains cool and light from the cotton fibers and also has the strength and wrinkle resistance from the polyester.
Where to Wear It?
Synthetic fabrics are known for detracting moisture (think: athletic wear), so they're great in humid climates.
What's The Benefit?
Blended fabrics keep their shape & require little to no maintenance (like ironing!).
Tri-blends
are super soft! They are made up of 3 different types of material which is generally polyester, cotton and rayon. Because of this super blend, t-shirts are much softer and also tend to cost more. Typically, you will see tri-blends in a more fashion fitted style as they tend to run smaller and have more stretch to them. These shirts tend to be more light weight.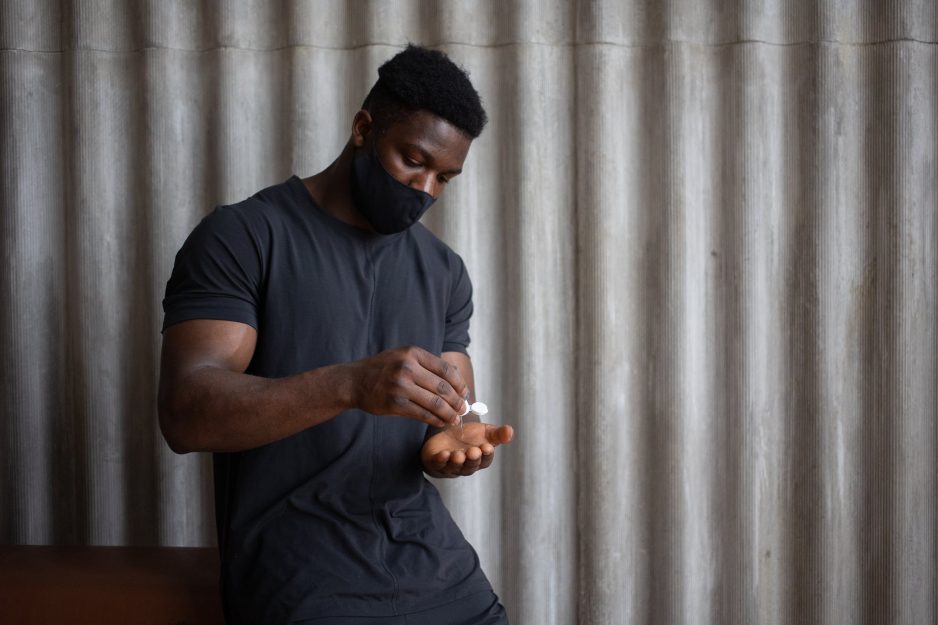 Which T-shirt material is best for you?
Like the answer to most questions in the custom apparel business, it depends. In this case, the answer depends on this combination of your particular requirements:
The qualities you're looking for: softness, breathability, structure, moisture-wicking, etc.
The print method you want to use: direct-to-garment, screen printing, embroidery, etc.
The price you're willing to pay: maximum budget for the order or per item.
The purpose of the shirt: family reunion, work uniform, sporting event, merchandise, etc.
The person will be wearing it: age range, style, expectation.
What's the right tee for you? The short answer:
Go with 100% cotton if you want shirts that are soft, comfortable, breathable, gentle on the skin, non-clingy, and can be customized with any method. Keep in mind: they may shrink a bit, can stain, wrinkle, and tend to absorb moisture and hold it, rather than allow it to evaporate quickly. Cotton tees are popular with just about everyone so it's a safe bet.
Go with 100% polyester if you want shirts that are lightweight, durable, silky smooth, and resistant to wrinkles, shrinking or fading, plus allow moisture to evaporates quickly. Keep in mind: Polyester is less breathable, clingy, irritate the skin, and restricted on print methods. The price can be higher than other garments, depending on the brand.
Go with a blend if you want the best of both worlds. The poly-cotton 50/50 was the first major blend, but now we have the increasingly popular tri-blend, which adds rayon for extra softness and drape. Then there is the CVC, which means a predominantly cotton blend. Tri-blends are my favorite. Keep in mind: They tend to be priced higher, but are still affordable.
So, tell us, what's your favorite t-shirt fabric? Share your answer with us using your favorite Social Media tool. Also, talk to your account manager today to help you select the right item for you and/or your event.