Today, we experience a rebirth of the bucket hat as a complement to distinguished fashion. A bucket hat is a fashion accessory that was indispensable in the past and is experiencing a resurgence. We see it again both on the street beaches, and at social events and, of course, on the catwalks. A aungcrown bucket hat is a fashion accessory available for both men and women with a great personality. However, here is the catch- you have to know how to wear it impeccably. As it says, you wear the hat and not the other way around!
What is a bucket hat?
A bucket hat made its debut in the early 20th century and was worn primarily by fishermen and farmers in Ireland to protect against the rain. They became a part of mainstream fashion during the 80s and 90s, thanks to skate and hip hop subcultures, and are now a popular choice for fashion lovers. The style of the hat is distinctive, with a wide, downward-slanting brim and a flat top. You can find them with shorter sides, and thanks to its flexible fabric construction, you can flip the brim for better viewing. This accessory style is easy to fold, meaning you can put it in your pocket and be on your way.
Bucket Hats styles
A black bucket hat is a great staple for everyone's wardrobe. It is easy to match with the rest of your outfits and is trendy enough to elevate your ensemble. Rock it with a blazer and oversized trousers, jeans, and a T-shirt – the options are endless. Whether it's a sunny day at the park or you're hanging out with friends, it's an excellent go-to item.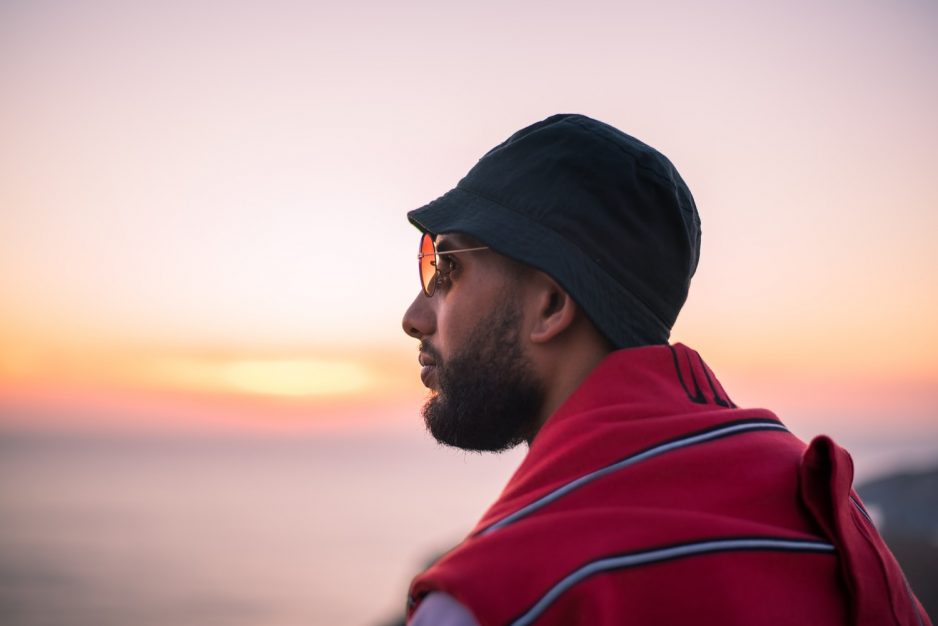 Tie-Dye Bucket Hats
The tie-dye trend has remained strong for a few years, and it is easy to see why. The rainbow shades easily brighten up your outfits, no matter what season it is. Try a tie-dye bucket hat with a monochrome outfit, such as all black or white. Alternatively, you can choose hues from the accessory and insert them into your ensemble. Let yourself experiment with different styles – this headgear goes with a range of looks.
Navy Bucket Hats
If you love dark shades but want to avoid wearing black, a navy bucket hat could be the choice for you. This trendy accessory is a great shade for the guy who loves neutral styling, such as camel suits, grey sweaters, and blue jeans. Embrace your wild side by rocking patterned pants and a shirt, or keep it minimal in all blue.
Plaid Bucket Hats
Take inspiration from the streets of London by adding some plaid flair to your accessories. A plaid bucket hat is a timeless style and it is easy to rock with a lot of different looks. For those who enjoy the pattern, add a matching sweater or trench coat – it will tie the ensemble together and create unity. An oversized Cuban collar shirt in a similar hue complements the design – pair it with dark trousers and a cross-body bag for the finishing touches.
Basic styling to wear a Bucket Hat
For a casual beach day or a street style, there is a Freddy Chico bucket hat for all. Of course, you will have to try several styles to accompany the dress of the day! However, do not worry, there are hundreds of possibilities—some basic rules for choosing the black bucket hat that best suits your style and outfit.
· Wear the right size. Yes, bucket hats have the size! The hat should sit perfectly on the head. It should never be too tight or too big.
· If you are small in stature, choose small hats. As a rule, do not let the brim of your hat go over the width of your shoulders unless you are very tall.
· If you are tall, do not wear small tight bucket hats; they will be a bit ridiculous. Choose an ideal fit according to the shape of your head and shoulders.
· If you are chubby, wear bucket hats since they have a small or medium brim that will stylize you.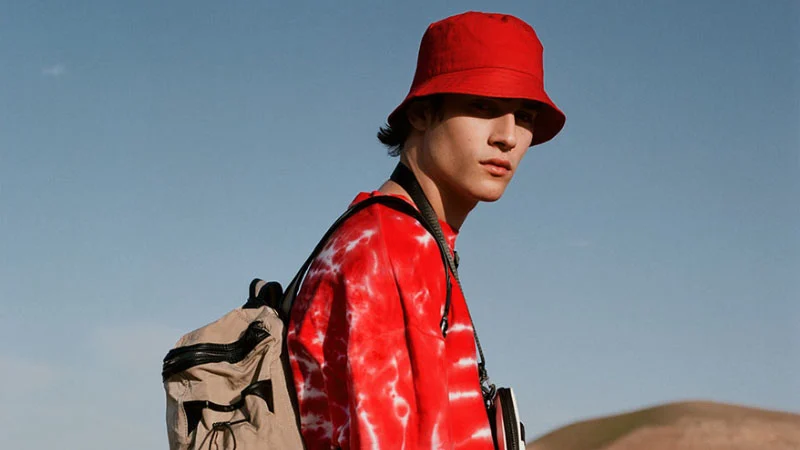 · For women's bucket hat, the most appropriate hairstyles to wear are the low ones such as braids or pigtails and lopsided manes.
· Not all hats are valid for the same situations and times of the year. Common sense tells us that the bucket hat for men or women is to wear it in hot weather.
Straight or slightly lopsided styling are choices that each of us must make when fitting a bucket hat. The final decision depends upon the shape of our face. If you are round faces, a      lopsided style will go well.
Basic etiquette to wear a hat. When and where?
Bucket hats are a necessary accessory at any time of the year and look good with almost any outfit. However, today there are still damages with this type of accessories, primarily because we have internalized that a hat cannot fit us well and that it is outdated. However, when we see an influence or personality carry it.
Although there are more and more opposing voices, there are still specific rules of etiquette related to the use of the hat. The most important thing is to know in what moments and situations it makes little sense to wear a hat.