It used to be that if you wanted to get a baseball-style hat, you got a baseball cap with your favorite team's logo on it, and that was that. Now, you have the option of getting a trucker hat, which is similar but has some key differences that make people prefer one style over the other. When you have a choice between the two, such as when you're buying a style in bulk for a group of workers or friends, take a look at a few feature differences to ensure you're getting the hat style that best fits what people want and need.
What is a Trucker hat?
Trucker hats came in to replace the mechanic hat, which was popular between the 1930 and the 1960s. The caps with the plastic mesh at the back were popular among truckers and farmers in the 1960s and 1970s. They were a popular giveaway item by companies. The companies used them to market and propel their brands. Their name was coined from their popularity among truckers. They become a loved fashion accessory after the 1970s.
Trucker hats can be worn either facing the front or the back. They are one of the baseball hats that are popularly worn facing the rear. We recommend that you go with bold and bright colors when it comes to trucker hats. If you choose to wear it backward, ensure the brim faces down. A straight-back facing rim looks weird. Pulling the bill upwards is also a stylish and refreshing way to wear your trucker hat.
What is a Flat Peak baseball cap?
The Hip-Hip style flat peak rather than the Baseball curved. This is usually consisting of plastic or cardboard to stiffen or high-end PU Leather (leather coated with a layer of polyurethane). The flat peak caps are the favourite of the Hip-Hop Fashion scene.
What is a 5 Panel Baseball Cap?
The common style straight out of the skater parks of New York and adapted for fashionistas. The five panels consist of two top panels, two side panels and a front panel (or 2 on the 6 panels). Usually, cotton twill panels are sewn up and held together by the adding of a button. Commonly with a snapback fastener.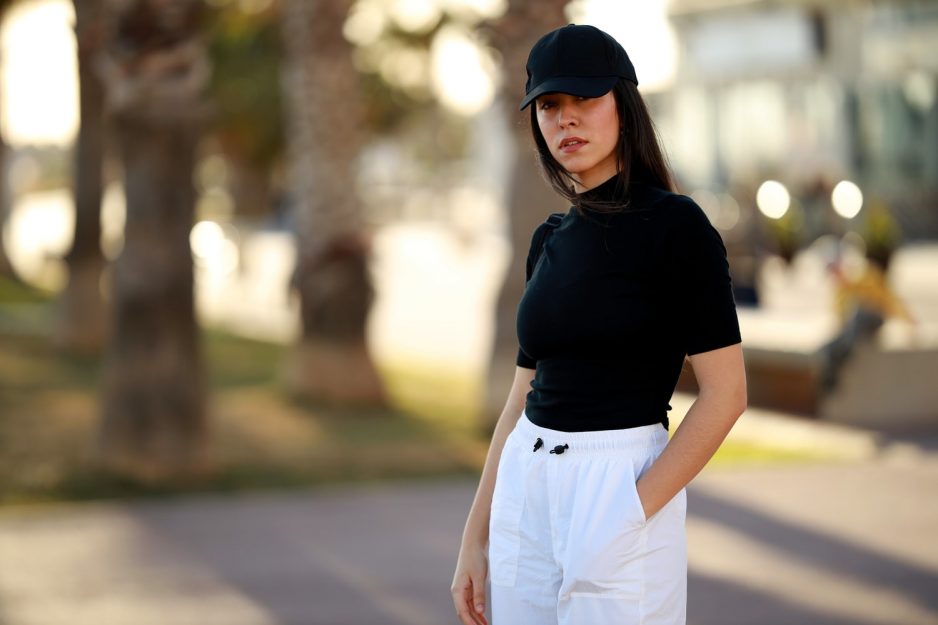 Similar Profile, Different Details
Both types of hats have a similar profile with the duck bill-style brim and snap closure in the back. However, trucker hats have a higher profile, meaning they stand taller than baseball caps, mainly due to a difference in materials. Trucker hats also have a solid front and mesh sides and back while baseball caps are pretty much all cotton or a cotton blend, other than the plastic snap closure. Right away, there are major cosmetic differences, but that's not all.
Ventilation vs. Sun Protection
The mesh sides and back of the trucker hat provide ventilation. The foam front does not let a lot of air past it, and the mesh is necessary to prevent your head from becoming too hot when you wear the hat. However, that also means the top and sides of your head won't really be protected from sunlight. In contrast, the cotton baseball cap is rather breathable without mesh, and the fact that the whole cap is cotton and not mesh means you get more sun protection. There are ventilation grommets around the cap, but they are small.
Foam and Cotton
Keep in mind that cotton is a lot more washable than foam although you can certainly hand wash or spot clean the foam trucker hat. The cotton baseball cap will get a well-worn look rather quickly, while the trucker hat foam will not (or at least, should not) wear down that easily. It is flexible foam, however, so watch out for creases.
Trucker Hat Care Tips
So you want to keep your new hat in great shape and color. Here are some tips from our in-house hat experts:
When not in use, it is best to hang your hats in covered storage or someplace free from dust, dirt, and moisture. By hanging them, your hats get better air circulation (in and out) and thus keep molds and any unpleasant smell from building up within the linings.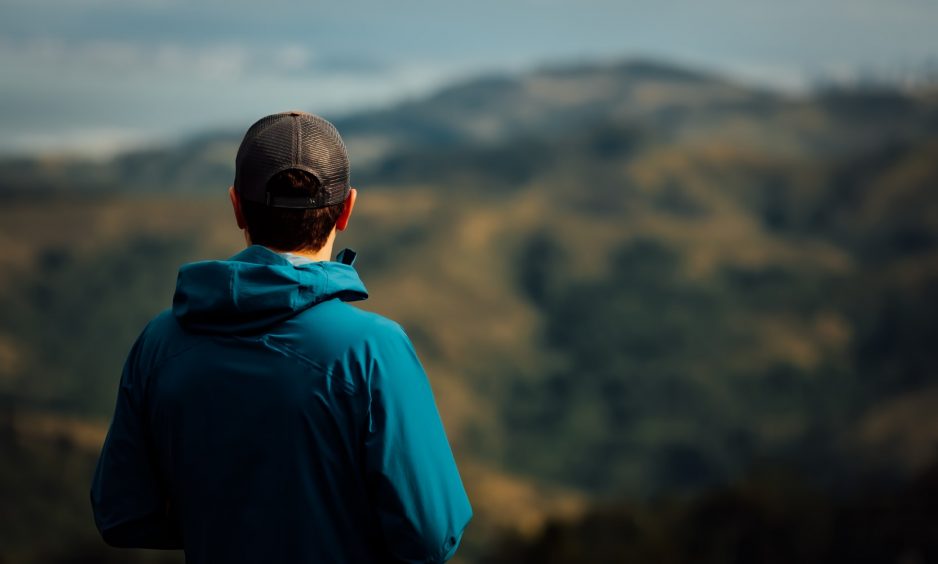 If you choose to store them lined upright, allow enough space between the hats to keep them in shape and well-ventilated. Molds build up easily in a dark, moist environment such as the underlining of your hats so it's best to allow some space to circulate air better.
Spot-clean a dirtied cap as soon as possible to keep any stain/dirt from seeping through the fabric and drying up. Dried-up dirt/stain can be too stubborn and cleaning it up may take so much time and effort (and damaging your hat's fabric in the process).
Hand washes your trucker hats as often as needed to avoid having sweat and dirt deposits from caking into the bands and inner linings. It will also help you better target the areas on your caps (especially the sweatbands) with the lingering smell. Machine washing and drying can damage stitching and seams on your hats.
Use a toothbrush and mild detergent soap to wash your hats. Hold each hat by the brim and wash in cool running water. Do not submerge your hats fully in sudsy water. The dirtied soap can linger through the hat fabrics even after several rinses this is how unwanted smells build up especially if the hats are air-dried indoors.
The trucker hat is a style variant of the baseball cap. The Trucker hat has mesh panels that make it breathable and partially foldable; however, in the case of a six-paneled cap, the front two panels are structured, erect with foam lining for the perfect display of monograms or embroidered logos or even artworks. These are great as merchandise for marketing campaigns, perfect for long hauls, and also appropriate for casual wear.
Baseball cap is a huge category that includes several kinds of caps with two common characteristics, that are around the crown and a visor at front. Apart from this, there can be so many variations that you can't just call anyone single cap the baseball cap. However, the standard baseball cap worn in baseball games has all panels made of cloth or cotton, is generally structured to provide a snug fit and lower need for adjustment. With this major difference, it boils down to the wearer's choice of cap. Both can be worn casually, and both have their specific purposes too. But understanding the difference can help to narrow down the decision-making process.