From the 1930s until the 1960s, truckers were provided with a type of peaked cap known as a Mechanic's cap. This often bore the logo of the haulage company, and was later adopted by the 1950s greaser subculture. By the early 1970s, this cap had been replaced with the modern five piece mesh trucker hats, which were given away at truck stops by companies like Mountain Dew, Dekalb, Budweiser, Shell oil, or John Deere to advertise their products.
The design of a trucker cap is similar to that of a baseball cap, with a slightly curved bill in front, a cap constructed from six almost triangular gores, and a button on top. Instead of being made of cotton fabric like a typical baseball cap, the front section of a trucker hat above the bill is foam, and the rest is plastic mesh for breathability. The foam front of the hat stands up straight and stiff, which makes the trucker hat taller than most baseball caps. There is an adjustable plastic snap or hook-and-loop closure in the back to ensure that one size fits most. This design was intended to make the cap much cooler in the sun or hot weather for the comfort of the wearer.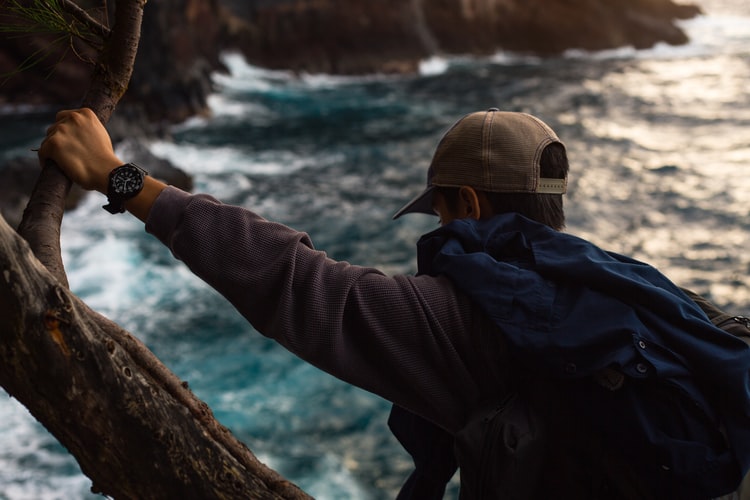 The original feed caps bore company logos on the front foam section of the cap, either printed or as a patch sewn on. These companies typically had a rural clientele, such as the local feed store or John Deere tractors. Trucker-style hats can now be found with other pictures, logos, flags, camouflage, or humorous sayings on the front. Trucker hats are still available as promotional items.
If you're looking to promote your brand/company, or sell custom hats on outdoor events, or simply wanted to learn more about trucker hats, you've come to the right place. Let's dive right in!
Parts of A Classic Trucker HatWhat are trucker hats?
A trucker mesh hat is a ball cap with a foam front, plastic mesh backing, and snapback closure. The mesh backing is designed for breathability (to air out sweaty heads) since the caps were intended as giveaways too and commonly worn by men-on-the-move or working men "mechanics, truckers, farmers, plumbers, loggers, spectators at tractor pulls, etc.
Why are they called trucker hats?
In the early '60s, rural businesses usually gave them away (hence, the 'gimme hats' monicker) to truckers, farmers, and the like as promotional items. Later on, they earned the name 'trucker hats'. These modified baseball caps were also cheaper to mass-produce. Their tall, stiff foam fronts are intentionally designed for displaying logos. The caps are typically one-size-fits-all.
What is the difference between a snapback and a trucker hat?
A snapback is a typical 6-panel baseball cap made with a wide flat bill and an adjustable snap closure on the back. Snapbacks are commonly made of wool felt, cotton, polyester, straw, and the like, whereas trucker hats (which are generally snapbacks) are made with mesh fabric or plastic mesh and foam. Trucker hats were also known as net-back or mesh back caps in the 60s.
Why are trucker hats popular?
Trucker hats were made popular in the '70s and '80s by blue-collar workers who wore them every day. This hat style creates an instant outdoor look as typified by the 'hard-working American' in the rural working-class culture. In the early 2000s, trucker hats became a pop culture thing when Hollywood celebrities like Ashton Kutcher, Pharrell Williams, and Justin Timberlike started donning them on national TV. Soon rich white urban kids picked up the trend as the trucker hat made appearances in the fashion runways.
What kind of trucker hats are in style?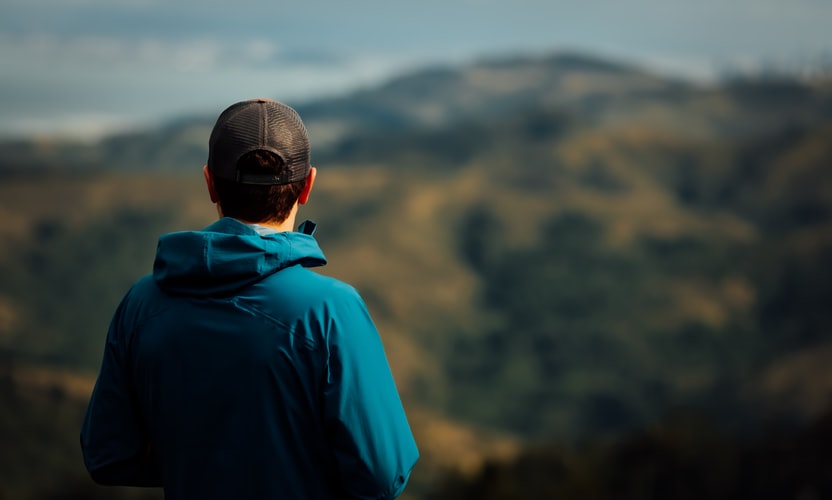 Trucker hats with embroidered patch logo, suede front, denim front, and poly blend front are evidently in style since 2016 with celebrities like Kylie Jenner, Justin
Bieber, Britney Spears among many others sporting them on social media recently.
How to customize trucker hats?
Logos, text, and art are typically or printed onto the tall, stiff foam-sandwiched front of the trucker hats. Most recently, embroidered and embossed (laser-etched) leather patches are being used instead as it offers a faster, easier option for customization.
What are the best mesh trucker hats for embroidery?
Trucker hats with stiff fabric front panels like wool felt cotton blend, denim, and polyester are best suited for embroidery. See our custom embroidered trucker hat samples.
Trucker Hat Care Tips
So you want to keep your new hat in great shape and color. Here are some tips from our in-house hat experts:
When not in use, it is best to hang your hats in covered storage or someplace free from dust, dirt, and moisture. By hanging them, your hats get better air circulation (in and out) and thus keep molds and any unpleasant smell from building up within the linings.
If you choose to store them lined upright, allow enough space between the hats to keep them in shape and well ventilated. Molds build up easily in a dark, moist environments such as the underlining of your hats so it's best to allow some space to circulate air better.
Spot-clean a dirtied cap as soon as possible to keep any stain/dirt from seeping through the fabric and drying up. Dried up dirt/stain can be too stubborn and cleaning it up may take so much time and effort (and damaging your hat's fabric in the process).
Hand wash your trucker hats as often as needed to avoid having sweat and dirt deposits from caking into the bands and inner linings. It will also help you better target the areas on your caps (especially the sweatbands) with the lingering smell. Machine washing and drying can damage stitching and seams on your hats.