No other hat style has received both love and disdain in hat fashion as the trucker hat it's been in and out of fashion since the 80s. But as for style and function, trucker mesh hats tick all the right boxes, because why not? These mesh-netted baseball caps provide great breathability, versatility, and that instant outdoor look.
If you're looking to promote your brand/company, or sell custom hats on outdoor events, or simply wanted to learn more about trucker hats, you've come to the right place. Let's dive right in!
What are trucker hats?
A trucker mesh hat is a ball cap with a foam front, plastic mesh backing, and snapback closure. The mesh backing is designed for breathability (to air out sweaty heads) since the caps were intended as giveaways too and commonly worn by men-on-the-move or working men "mechanics, truckers, farmers, plumbers, loggers, spectators at tractor pulls, etc.
Why are they called trucker hats?
In the early '60s, rural businesses usually gave them away (hence, the 'gimme hats' monicker) to truckers, farmers, and the like as promotional items. Later on, they earned the name 'trucker hats'. These modified baseball caps were also cheaper to mass-produce. Their tall, stiff foam fronts are intentionally designed for displaying logos. The caps are typically one-size-fits-all.
What is the difference between a snapback and a trucker hat?
A snapback is a typical 6-panel baseball cap made with a wide flat bill and an adjustable snap closure on the back. Snapbacks are commonly made of wool felt, cotton, polyester, straw, and the like, whereas trucker hats (which are generally snapbacks) are made with mesh fabric or plastic mesh and foam. Trucker hats were also known as net-back or mesh back caps in the 60s.
Why are trucker hats popular?
Trucker hats were made popular in the '70s and '80s by blue-collar workers who wore them every day. This hat style creates an instant outdoor look as typified by the 'hard-working American' in the rural working-class culture. In the early 2000s, trucker hats became a pop culture thing when Hollywood celebrities like Ashton Kutcher, Pharrell Williams, and Justin Timberlike started donning them on national TV. Soon rich white urban kids picked up the trend as the trucker hat made appearances in the fashion runways.
What kind of trucker hats are in style?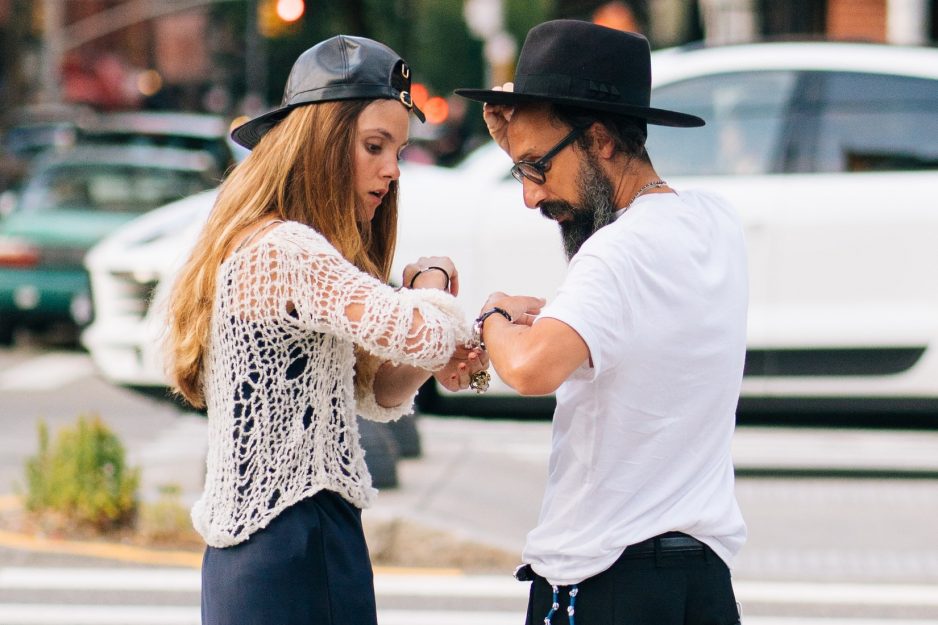 Trucker hats with embroidered patch logo, suede front, denim front, and poly blend front are evidently in style since 2016 with celebrities.
How to customize trucker hats?
Logos, text, and art are typically or printed onto the tall, stiff foam-sandwiched front of the trucker hats. Most recently, embroidered and embossed (laser-etched) leather patches are being used instead as it offers a faster, easier option for customization.
What are the best mesh trucker hats for embroidery?
Trucker hats with stiff fabric front panels like wool felt cotton blend, denim, and polyester are best suited for embroidery. See our custom embroidered trucker hat samples.
How much do embroidered trucker hats cost?
Custom embroidered hats commonly cost around $6-25 apiece. Here at aungcrown, our pricing includes your logo and free shipping for a minimum order of 25 pieces.
How to Make Trucker Hats Fit Better
As mentioned above, trucker hats are of the one-size-fits-all kind. Although the snapback closure of these caps allow for about 1.5 in adjustability, you may need to order custom made hats if you're looking to fit hat sizes with head circumferences that fall below or above 22-23.5 inches.
Here are some tips on how to make your new trucker hat fit better:
Break-in your new trucker hat by wearing it as often as possible to make it conform to the shape of your head.
Wet the hat with warm water then quickly fit it around a round object about the same size as your head and air dry it away from direct sunlight so as not to fade its colors.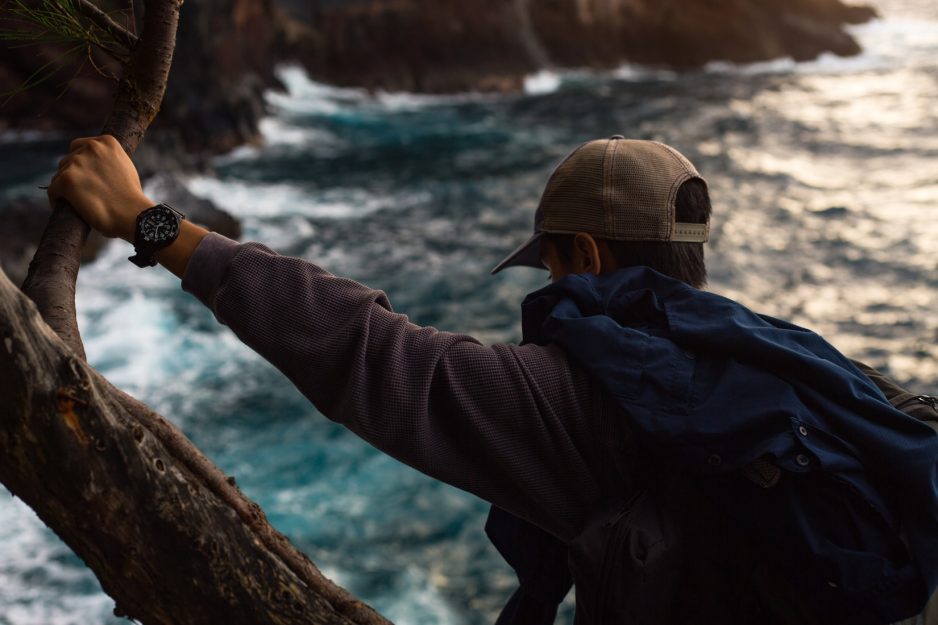 Go for an unstructured trucker hat as it fits more comfortably on any size and can conform to a head shape a bit better than the traditional structured trucker hat style.
Trucker Hat Care Tips
So you want to keep your new hat in great shape and color. Here are some tips from our in-house hat experts:
When not in use, it is best to hang your hats in covered storage or someplace free from dust, dirt, and moisture. By hanging them, your hats get better air circulation (in and out) and thus keep molds and any unpleasant smell from building up within the linings.
If you choose to store them lined upright, allow enough space between the hats to keep them in shape and well ventilated. Molds build up easily in a dark, moist environments such as the underlining of your hats so it's best to allow some space to circulate air better.
Spot-clean a dirtied cap as soon as possible to keep any stain/dirt from seeping through the fabric and drying up. Dried up dirt/stain can be too stubborn and cleaning it up may take so much time and effort (and damaging your hat's fabric in the process).
Hand wash your trucker hats as often as needed to avoid having sweat and dirt deposits from caking into the bands and inner linings. It will also help you better target the areas on your caps (especially the sweatbands) with the lingering smell. Machine washing and drying can damage stitching and seams on your hats.
Use a toothbrush and mild detergent soap to wash your hats. Hold each hat by the brim and wash in cool running water. Do not submerge your hats fully in sudsy water. The dirtied soap can linger through the hat fabrics even after several rinses this is how unwanted smells build up especially if the hats are air-dried indoors.
Here at aungcrown, we stock a wide selection of trucker hat styles to meet whatever purposes you need them for.