Believe it or not, this is one of our most common queries and the one thing that always causes us a lot of confusion!
A 'Polo Shirt' and a 'T-Shirt' (sometimes called a 'Tee') are two completely different things. So imagine our confusion when a customer orders a 'Polo T-Shirt', or a 'Tee Polo'.
So, without meaning to sound patronising, below is our definition of each garment which we hope will avoid a lot of confusion.
What is a T-Shirt?
First, let's first talk about the classic in fashion: the t-shirt. What used to be worn only as an undershirt in the 19th century is now probably the most worn fashion basic ever. Notably, this essential only became popular after the Second World War. In the 1950s, actors like Marlon Brando and James Dean made it extremely popular. Since then, the t-shirt has become an icon of pop culture and is now a fashion must-have. Usually made of jersey, it can be found in all sorts of shapes and colors.
You will usually find t-shirts with a round neck, short sleeves and a light material that drapes smoothly around the body. The t-shirt is uncomplicated and versatile (depending on the color, print and fit) and blends in with any look as a basic. It especially shines when chosen in monochrome colors. And as a little side note, do you know why we call it a "T"-shirt? It owes its name to the T-shape of the torso – it's that simple.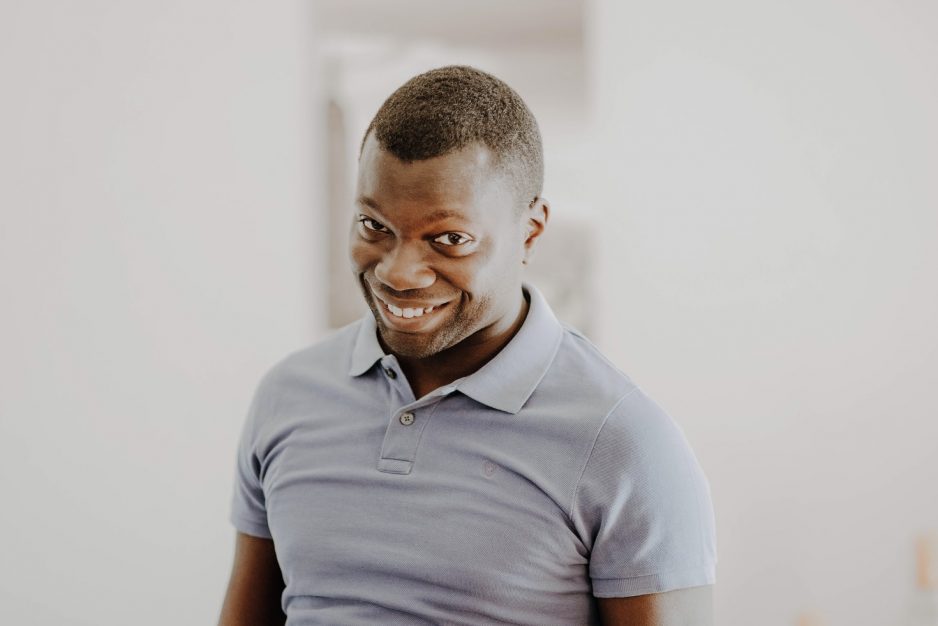 What is Polo T shirt?
The Polo T shirt is a classic style of clothing that never goes out of fashion you can conveniently style this up or down by attaching main parts to compliment it as a livelier substitute to the regular T-shirt. It's a thing you should wear on any event thanks to its unique neck, buttons, and absorbent material.
So, how to wear polo t shirt and look perfect despite feeling like a dorm guy? In brief, begin with well-fitting shirts and piece together a wardrobe that doesn't make you look like you just walked into a golf course in the late 1970s. In this case, the element of fit is much more relevant. After all, if your polo T shirt doesn't match well, your whole wardrobe will be unattractive. Polo's are generally made of cotton fibers, which makes them a little thicker than t-shirts in terms of material. The most popular material for polo t shirts is cotton, though some can include nylon or Lycra.
There are two main differences between the Polo Shirt and the T-Shirt; material and style.
The Polo Shirt
Usually made from a higher weight of Lacoste knitted cotton fabric, which is generally harder to the touch, the Polo Shirt features a collar, with a two or three button placket, short sleeves and often features side vents (slits). The most common style is short sleeved, but other styles include sleeveless and long sleeved. This style of shirt was originally worn by Polo players of the 1920's, hence the name.
The T-Shirt
T-Shirts, again, are usually made predominantly from cotton although, as with the Polo Shirt, fabric blends such as Polyester and Cotton (PolyCotton) are quite common too. Generally manufactured using the Jersey Braiding method of knitting, T-Shirts typically feature a collarless round (crew) neck, or a collarless 'V' neck. They are lighter to the touch and stretch more easily than the Polo Shirt, meaning they are also more susceptible to deformation. The name comes from the 'T' shape of the garment when laid out flat and common styles include sleeveless and long sleeved, although by far the most common style is the standard short sleeve.
How Should a Polo Shirt Fit?
Fit – Size, Length and Sleeves
Size
The most common mistake men make when buying a polo shirt, is buying too big. Even with more generous sleeves, classic cut polo shirts fabric should not billow beneath the arms pits or fall in folds. It should fall in a straight line from the chest.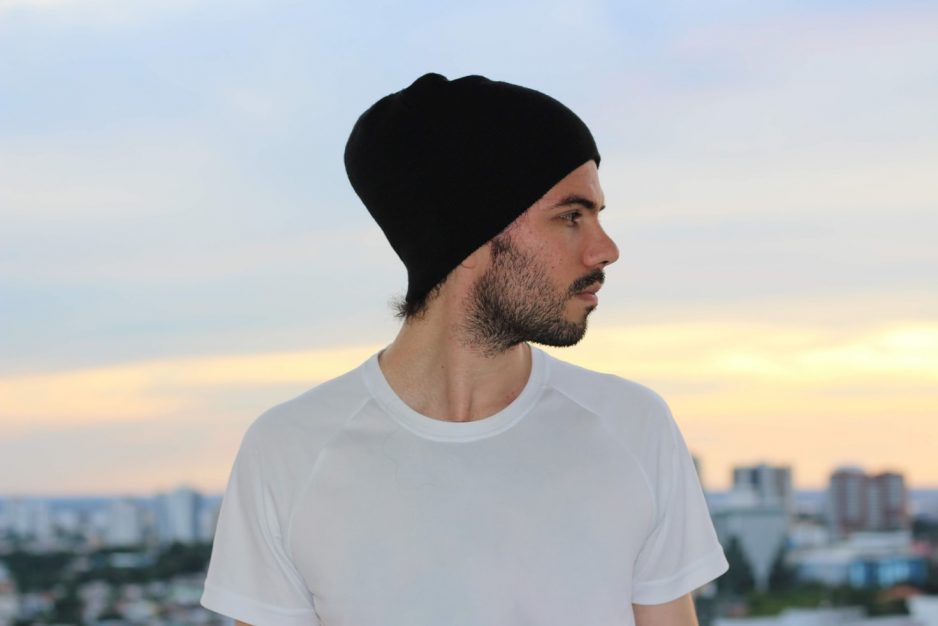 Length
In terms of length, don't let it hang below hip level. Ideally it should fall no more than 2 inches below the waistband.
Sleeves
These should finish mid-bicep. Whether you choose loose fitting or gathered seams is a matter of personal preference.
How Should You Wear a Polo Shirt?
Casual and Smart Casual Style
For Casual Style
The polo shirt offers endless casualwear opportunities. Wear it tucked, or untucked – though as above, never let it hang too low. It is a general rule to not pop your collar (now that we're adults we don't feel it's necessary to look 'hip'). Don't be afraid of colour. Choosing a bright colour can really lift an outfit without upsetting the balance. In addition, a pair of jeans will help dress down your polo shirt for some easy casual style.
For Smart Casual Style
A neat unbroken silhouette delivers the smartest results, so choose a more fitted polo shirt that can be tucked in neatly. Crisp white, light colours or even sporting darker colours like navy give a smart feel to your outfit. A pair of chinos will style perfectly with your polo shirt for a smart casual look.