When designing a custom T-shirt, there are lots of choices to make. Color, design and style are all important elements, but one of the biggest decisions is choosing the right T-shirt material. Different materials offer different benefits based on your budget, priorities and audience.
Because every project is different, there's no such thing as one-size fits all when it comes to choosing the perfect material. Here are our top tips for deciding which T-shirt material is right for your project.
Things to Consider When custom Tshirts
Before we dive into the pros and cons of various types of fabrics, it's important to make sure you have a clear idea of what you need. Taking a few things into consideration will give you a better idea of what qualities you should look for when buying t-shirts.
For starters, are you shopping for yourself, or are you buying t-shirts for a business or organization? If you are shopping for yourself, figuring out the right fabric could be as simple as checking the tags on your current shirts and buying new ones that are made from the same material. It's a bit trickier, though, if you are shopping for others. Since everyone has different preferences, you need to find a fabric that will appeal to most people.
Also, think about when and how the shirt will be worn. If the shirts you buy are being used as giveaway items for a business or organization, you don't necessarily need to buy ones that are appropriate for, say, wearing during an athletic event. Likewise, if you are looking for new t-shirts to wear when you go on your daily run, you will want to look for performance fabrics that will help keep you dry rather than absorbent ones that will weigh you down.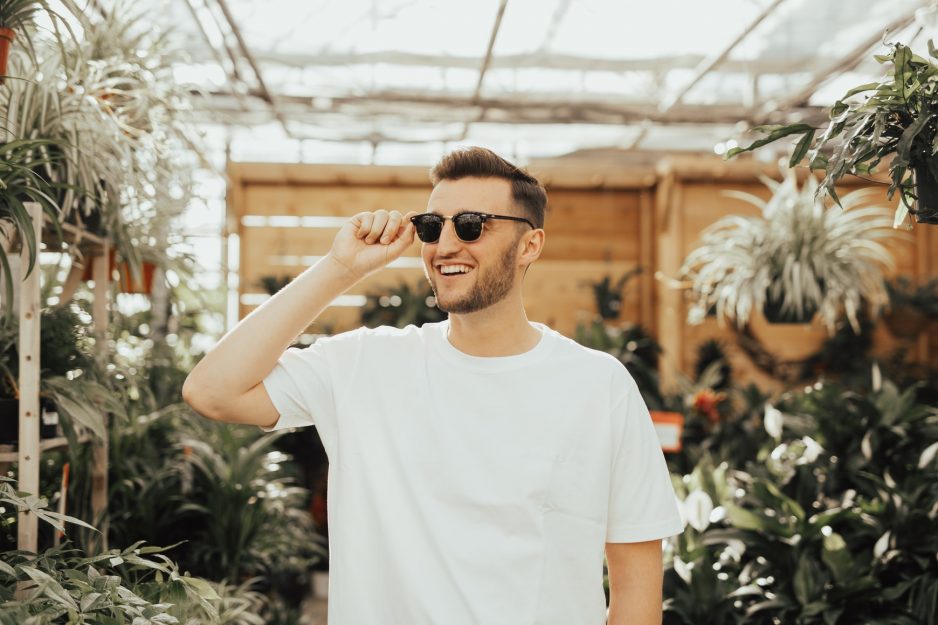 think about color quote
Think about color. While most fabrics come in a wide range of colors, your options could be limited if you choose certain specialty fabrics. If you are in need of a specific color to match a company's branding, the colors of a school or team, etc., you'll want to make sure to choose a fabric that is available in that color. Or, if the color is not available, you'll want to find a fabric that can be easily dyed to the appropriate color.
If you are looking for blank shirts that you can customize by screen printing or with vinyl transfers, you'll need a fabric that works well for these applications. Some fabrics work much better for these applications than others, so it's important to choose one that is well-suited to your needs.
You might also want to consider the season during which the shirt will be worn, if relevant. This is important if, for example, you're looking for shirts for your team to wear during summertime sporting events. When you choose the fabric based on the season, you'll want to consider things like moisture-wicking properties, breathability, etc.
Lastly, think about comfort and durability. One of the great things about t-shirts is that they are comfortable and easy to wear and care for. Whether you are shopping for yourself or someone else, it is important to choose tees that are made from fabric that feels great against the skin and will hold up to frequent wear. Few things are worse than an uncomfortable t-shirt or a comfortable one that falls apart after just a few washes!
The best materials to make a good quality custom tshirt
1. Cotton
Rightly called as the 'king of all fabrics', cotton is a common material for t-shirt printing online in India. This is because the fabric provides a nice mix of softness, breathability, and comfort for casual wear. Here are some of the popular kinds of cotton…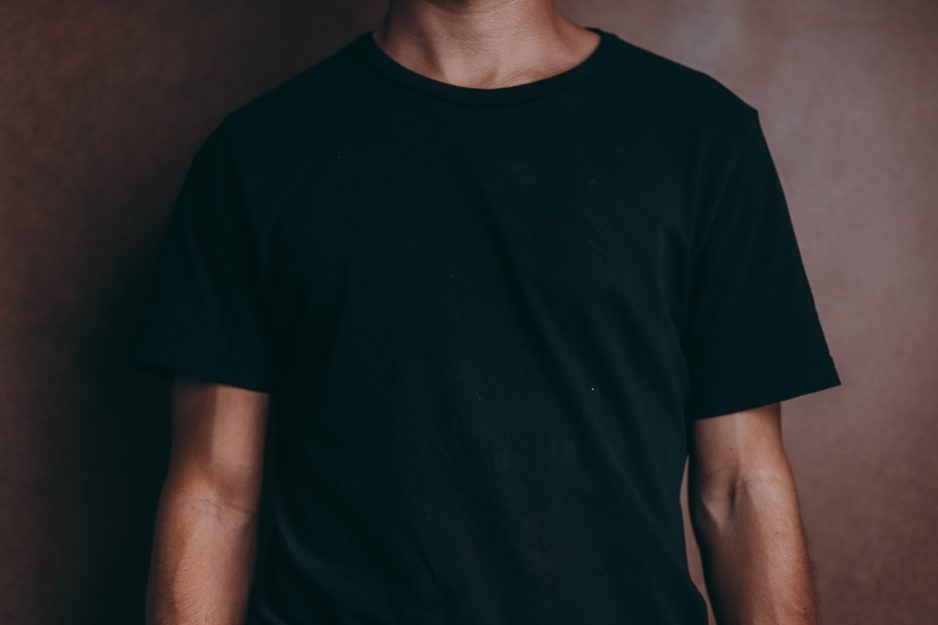 2. Polyester
Another popular choice of fabric for custom t-shirts, polyester is a synthetic fabric that is commonly used for sports apparel. This is because the material is quick-drying and comfortable. It holds shape and is not prone to shrinking or stretching with multiple washing.
Though it may not be as comfortable as cotton, it is a preferred medium to work with when it comes to the transfer printing technique. As it requires passing the design from a special kind of paper or plastic to the garment, this fabric enables better attachment of the design.
3. Poly-Cotton Blend
Usually a 50:50 mix of polyester and cotton, poly-cotton blend combines the best of both worlds – natural and synthetic fabric. Also, it tends to be an affordable option for many and can be cheaper than 100% cotton fabrics.
They tend to hold their shape well and are not prone to shrinking too much as opposed to 100% cotton fabrics which may tend to shrink when washed multiple times. Additionally, it's well suited for most of the techniques of online t-shirt printing in India.
4. Linen
Another natural fabric that is best suited for summertime clothing, this fabric is very lightweight. It is not as common as other materials for custom t-shirts. Nevertheless, it can be a great choice for its moisture-absorbing and breathable feel. But, it may not be suited for all printing techniques.
5. Tri-Blends
A 'hybrid' blend of three fabrics – cotton, polyester and rayon – a tri-blend can make up for the disadvantages of each fabric by offering a well-combined end product.
For example, the lightness of rayon along with the softness of cotton and durability of polyester can offer the right balance of style, comfort and endurance. Having said that, do check the mixture of fabrics to determine its durability and match for your design.