Business growth depends on how you have attracted customers to beat your competitors. One of the best ways of drawing the attention of customers is by offering promotional gifts. Small businesses and start-ups may not always have a high budget to hand out gifts. However, there are many innovative options that, if selected wisely, can bring the desired results for you. Though the brand marketers always try to find the best options that fit in their budget, the manufacturing companies also bring a range of such products to offer diverse options to their customers. One such investment is the custom hats Australia which can be used to start any marketing campaign in a very creative style. Gender-neutral promotional hats are versatile gifts, and you will find it affordable to buy a bulk package of caps. With the right color scheme and corporate logo, you can customize the cap design.
Now, let us talk about the benefits you get from choosing caps and hats as the best promotional gifts.
Promotional Caps
Unisex designs- For male and female recipients
Your potential customers may include both men and women. As you offer headgears, you do not need to make different choices based on genders. During your corporate events, trade shows, and company outings, you may offer these custom caps to your customers. The best part is, you don't need to think separately and plan a gift for your customers who can be men or women. Not only this, headwear for kids are also available which are used happily by the children. So, based on your business type and your target audience, you can buy caps or hats for men, women, or kids.
Product that gains visibility
Hats and caps are worn on the head which makes it a product that gains attention too soon. No matter you are choosing a plain black or white cap or the colored ones, the logo printed on the cap will surely attract the attention of all. In any outdoor event, sports event, community event or so, such customized caps go a long way in creating brand awareness.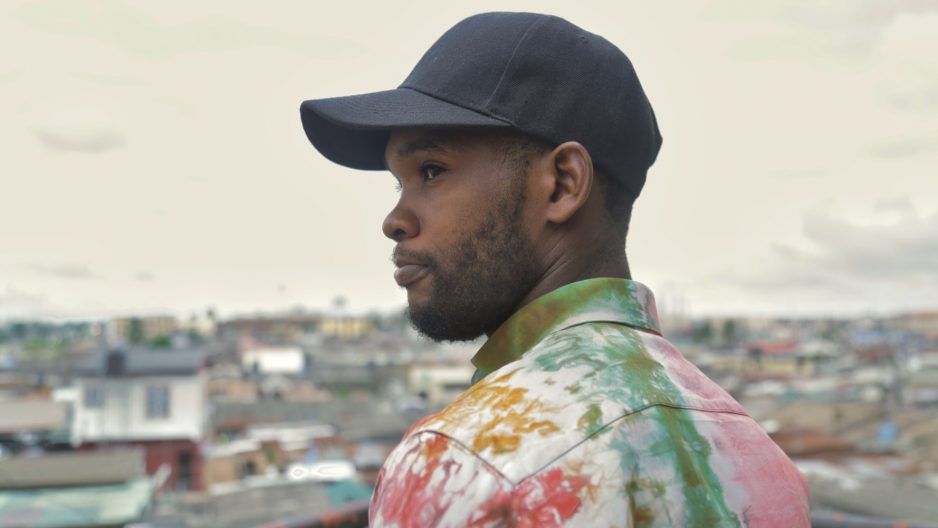 Reusable product
The caps are reusable and have a durable life. Once invested in a good quality cap, you can rest assured that it will keep on bringing attention towards your brand. People use caps whenever outdoors and they don't wear and tear off soon. Once you invest on such durable promotional product, you keep on reaping its benefit in the long run also.
Find a perfect choice for large-scale giveaways and promotional gifts-
You may have invited several customers and business partners in your corporate events. However, you have a limited budget for your corporate giveaways. To retain the attention of your customers, you can place an order for custom printed caps.
Best tool to attract younger audiences-
Caps are one of the parts of our fashion trends, and they have become the most important accessories to youngsters. When your target audience like to wear caps, you can invest in these promotional marketing products. You can raise your awareness by giving these custom designed caps to your potential customers.
Lots of design options-
From simple cowboy hats to embroidered hats, several designs are available for your potential customers. These decorative models also match apparels of wearers. Moreover, you can find caps of a range of shades that represent your brand colors. What's more, caps are made of quality materials that can last long, and thus, your custom gifts will give a lasting value to your recipients. Your brand name will also be visible to the target audience for several years.
Easy to personalise caps with your brand logo and theme-
Most of the caps give you a space to display your company's logo. With embroidery designs and other printing techniques, you can customize your caps. You know that we wear caps while going outside. Based on the material or fabric of your headwear, the mode of customization can be chosen. You can discuss all these design options with your supplier and choose the best one as per the color and design of your headwear. Thus, when the recipient put on your caps, your business name will be viewable to others. These promotional caps enable you to reach your brand name to wide audiences.
Promotional hats- Best for any marketing goal-
You may be new in a business world and like to spread your brand identity. Personalised caps Australia can be the best tool to reach your target. Similarly, established businesses may also choose these promotional items to grow their customer base.
Here are some of the reasons why promoting your business with the customized caps is always a good idea.
Popular Across the Ages – The customized caps are such items that can entice audience belonging to all age groups. While the aged ones like them, they are also equally popular among the youth. In fact, research has revealed that more than 40% of the young consumers are likely to keep the promotional caps that they get.
Functional & Stylish Item that Consumers Love – The customized caps are stylish and functional all at the same time. You can find a design for any niche type. While a ski lodge can use the pom-pom or beanie knit cap, a gym can go for a baseball cap. You can create the hat with a variety of items that can range from knit and washed cotton to chino. You can get the logo embroidered, screen printed or heat transferred.
Light on the Pocket – One of the major reasons why the customized caps are so popular is because they are cost-effective. This is one of the major reasons why more and more businesses have selected the promotional caps for advertising their businesses. They are not just appealing to the consumers, but they are also light on the pocket of the entrepreneurs unlike the traditional means of advertising like newspapers and television ads that cost a huge amount of money.
Great for Trade Shows– The caps happen to be a beneficial trade show item, but this is not always to grab attention. You can utilise the branded caps as visual statements. You can dress up your employees with branded caps and that will assist in unifying the brand identity. In many cases, this won't just establish your business as a well-organized brand, but this will also gather the interest of customers. Many people can ask for the free cap when they see your employees wear them and find that you are giving them away. You don't have to work hard to distribute the cap. They will ask for the promotional cap themselves.
Durable – The customized caps happen to be a quality and long-lasting product. Most of the businesses make use of this product at the time of hosting a specific occasion or event where they need desirable promotional item for enticing the audience. The durability of caps also enables the changing of hands which ensures more exposure for your brand.
Solid Build-up of Customer Loyalty – The promotional caps are quite a popular item and your employees and customers will love these equally. So when you give these out as freebies at cash counters or distribute them at trade shows, you strike a chord with the recipients which will compel them to come back to your brand time and again and thus help your brand to create a solid customer base.
Now, you can start searching for the best custom-designed caps and hats to get values from your advertising campaign. Cotton twill, polyester, and mesh caps with your brand name will surely reflect professionalism.
Discover variety of hats and caps online and choose the best design. Buy in bulk at wholesale rates and get doorstep delivery.