Is there ANY better feeling than snuggling into your favorite sweater and wrapping a cozy scarf around your neck when the weather gets chilly?
How do we choose which one to wear? And where do we find good ones? Well I've got answers to all those questions and more. Here are my five top tips when shopping for a new winter scarf.
Look at the colours you like to wear
There's no point buying a red scarf if all your clothes are orange. Use your existing wardrobe as a starting point for what colours to look for in a new scarf.
Thinner scarves can be just as warm.
You don't always have to go for the biggest, thickest, most woollen scarf to feel warm in winter. A gorgeous cotton scarf can be wrapped around your neck for warmth, and can be a little more slimlined than a big fluffy scarf.
Look for scarves in unexpected places
Some of my favourite scarves have come from stores I wouldn't have thought to look for a scarf – speciality denim stores always seem to have a great range of colours for a really reasonable price.
You don't have to tie them any fancy way.
Just wrap a scarf around your neck however you fancy, there is no right or wrong way to do it! BUT don't be scared to play with different ways of wearing a scarf – fold them in half, tie the ends together, or even tuck a long scarf into a belt!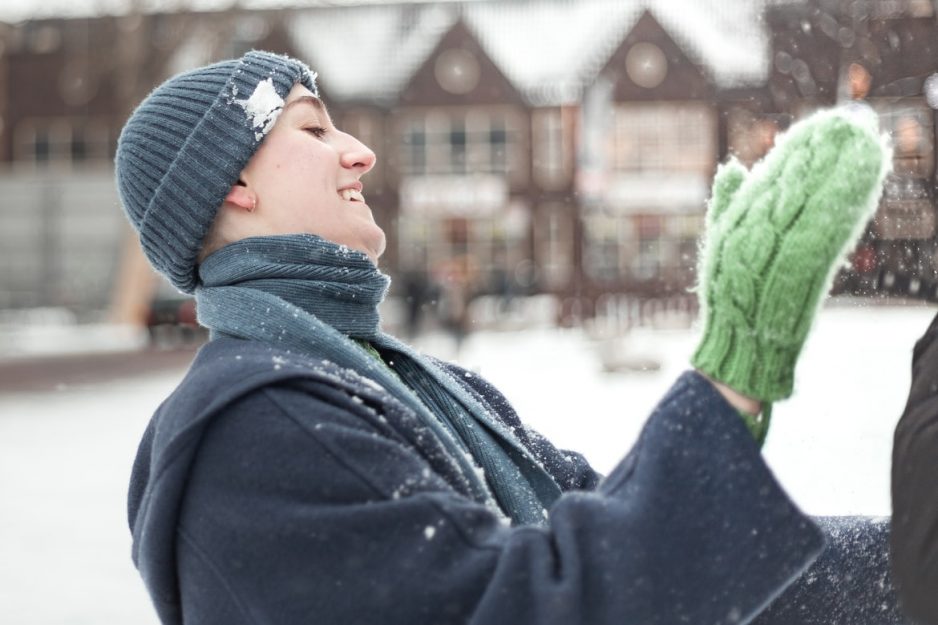 Play with print on print.
I think many people struggle with scarves because most of them are printed, and we tend to wear printed clothes a bunch too. But don't be scared to mix your prints! Just find a colour or theme that ties them together.
How to wear scarves? More like is there a secret to wrapping & tying up a great scarf around your neck? I've always been a tad jealous of those women who so nonchalantly seem to just wrap a massive scarf around their neck, without ever having to think about it or check themselves in the mirror, but pulling it off big time. I always feel like this simple fashion task is the hardest of them all, hence my love and choice for fur scarves and tube ones. Yes they do look fabulous, but truth is it's easier to pull a tube scarf over your head and look sophisticated or throw on a fur one, without having to worry about how to wrap these cozy accessories around your neck and have the same effect.
HOW DOES A SCARF KEEP YOU WARM?
When you put on that nice, big, comfy winter scarf around your neck, it's little bristles tickling your skin, it is not actually the wool or any other of those cozy scarf materials that warms your throat, or even keeps your neck warm.
What wearing a scarf does do is keep the air around your neck where it is. Your body warms the air around your neck and a good winter scarf keeps the air there, keeping your neck warm.
WHAT IS THE WARMEST MATERIAL FOR A WINTER SCARF?
Different Warm Scarf Materials
As we said, it is not the material of the winter scarf you wear that keeps you warm, but the air that the scarf holds. Still, the material the scarf is made of is important.
It is not necessarily the material that is thickest and fluffiest that keeps the cold at bay. Rather, it is the fabric that keeps back air the best that works as a winter scarf material. Fabrics such as cashmere, fleece, wool, and silk.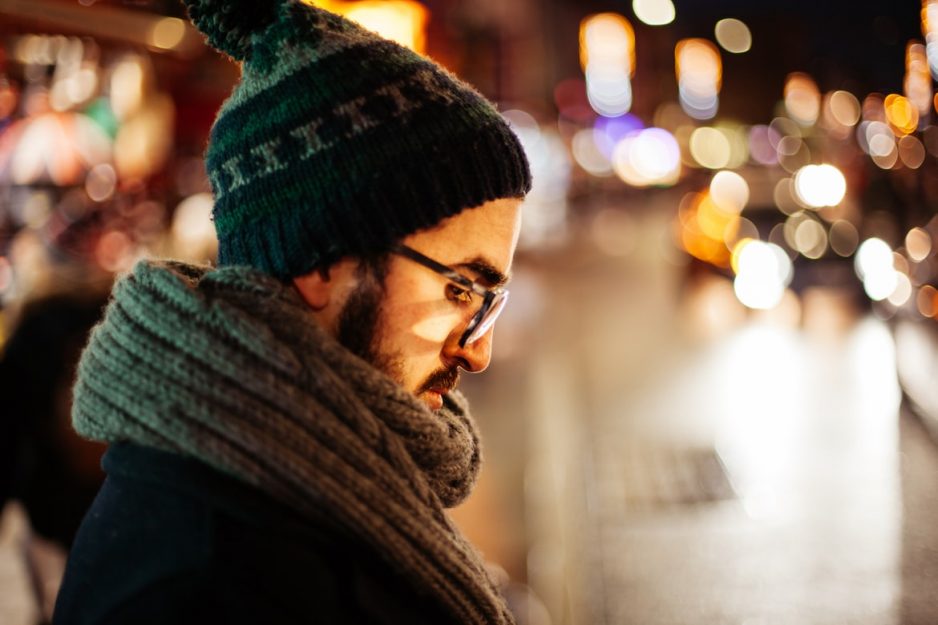 CAN A SILK SCARF KEEP YOU WARM IN THE WINTER?
Silk is a high quality fabric that will keep you warm in the winter. It is a natural fiber and its breathable quality will keep your neck at a temperature equilibrium.
Silk is also a soft and light material. You can wrap a silk scarf around your neck many times while you wear it without the scarf becoming cumbersome or uncomfortable.
WINTER SILK WOOL BLEND SCARVES THAT KEEP YOU WARM
At Aungcrown, we want our customers to have an emotional connection to what they were. Every fashion accessory we create is an art piece that tells the story of an artist recovering from a mental health issue.
Here is our advice to keep in mind for when you're buying one:
1. The first rule to keep in mind while buying a scarf is to pick one that isn't sheer or see-through. Light, airy fabrics instantly draw a connection to women's wear, which is why you want to steer clear of them.
2. As far as the size of the scarf goes, pick a versatile size, ideally one that is between 90 and 110 cm square. This gives you enough fabric to keep you snug while ensuring that there isn't excessive fabric that you have to utilise by employing a complicated knot.
3. All kinds of patterns are allowed: Fine checks, plaid, paisley, polka dot, geometric, animal print, classic, bold or loud prints. Anything goes – mix and match colours and patterns. See what looks good on you.
4. Pay attention to fabric. Of course, we love silk for all seasons, but wool blends and knits are perfect for a frigid winter – again, mix and match materials for best visual effect and stay cool or keep warm whatever the weather.
For most everyday wearing in winter, I like to just loop the scarf around my neck – it's easy and quick and keeps my chest and neck warm and is simple to do with a longer rectangular scarf.
Do you like to wear scarves? What's your favourite shape? How do you like to tie them?