How to wear a winter scarf in a way that looks both manly and smart is something that baffles many men.
So they steer clear of an accessory that has huge potential for them – both functionally and stylistically.
Why Wear Scarfs?
This is the very first thing that you have to realize. We can say that there are 2 distinct reasons why you would wear a scarf as a man:
Function
A scarf will do a really great job at protecting your neck. If you choose one that is made out of wolf and that is thick, the neck will remain warm no matter how cold the weather is. At the same time, if you choose one that is thin and made out of suitable materials, you can wear the scarf even in the desert to protect the neck from sand and sun rays.
Flair
Scarves are simply great in the event that you want to add some style. That is especially the case when introducing colors to an outfit that is bland. The only thing that you have to remember is that functionality should never be compromised. If you achieve this, the scarf will add so much flair to your outfits. However, you do want to make sure that the scarf is added to an outfit that is relatively simple.
Choosing Scarf Type
Choosing your scarf is difficult, especially for a man. There are various different styles that exist and most men do not have the patience of learning them. In order to help you, here are the facts that should be considered:
Length & Width – the width should be up to 14 inches and the length should be between 50 and 90 inches.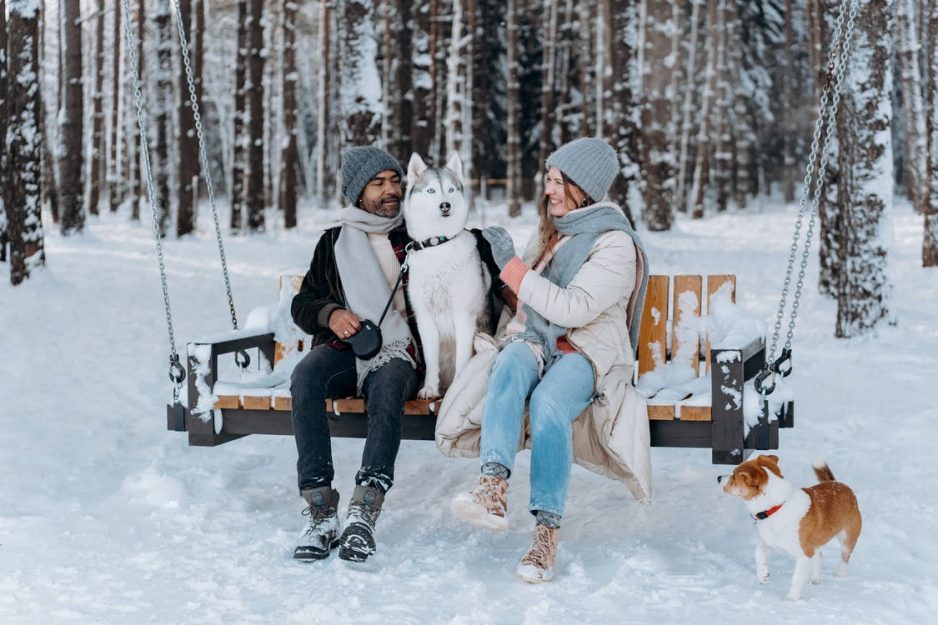 Material – you want to choose a material that is suitable for the time when you will wear it and the weather in the region. As an example, winter scarves should be made out of napped fabrics that present soft surfaces.
The Sex Of The Scarf
We have to realize that most of the scarves are not actually made for the man. In fact, just a few models are. You want to be sure that you consider the following facts in order to be sure that the scarf is meant for a man:
Avoid the scarves that have animal prints or really strong colors.
Avoid everything with scarf pins.
Avoid large knitted scarves.
Avoid those with excessive fringes.
Avoid scarves with elaborately beaded scarves.
By contrast, anything hand-knitted (however lovingly) will be too chunky to tie neatly. And, at the other extreme, anything super-lightweight will fail to serve the essential purpose of keeping you warm – and risks looking effeminate. Ditto anything excessively fringed or adorned.
Pattern or no pattern?
A brightly coloured, boldly patterned scarf gives you the opportunity to make a statement. Or to transform a sobre outfit.
But unless you specifically want to have lots of different boldly patterned winter scarves, it's probably easier to do this with bright ties and pocket squares. And stick to one or two single-coloured scarves.
Colour
Colour is such a personal thing.
A brightly coloured scarf, just like a bright tie, can always be relied upon to liven up a bland outfit.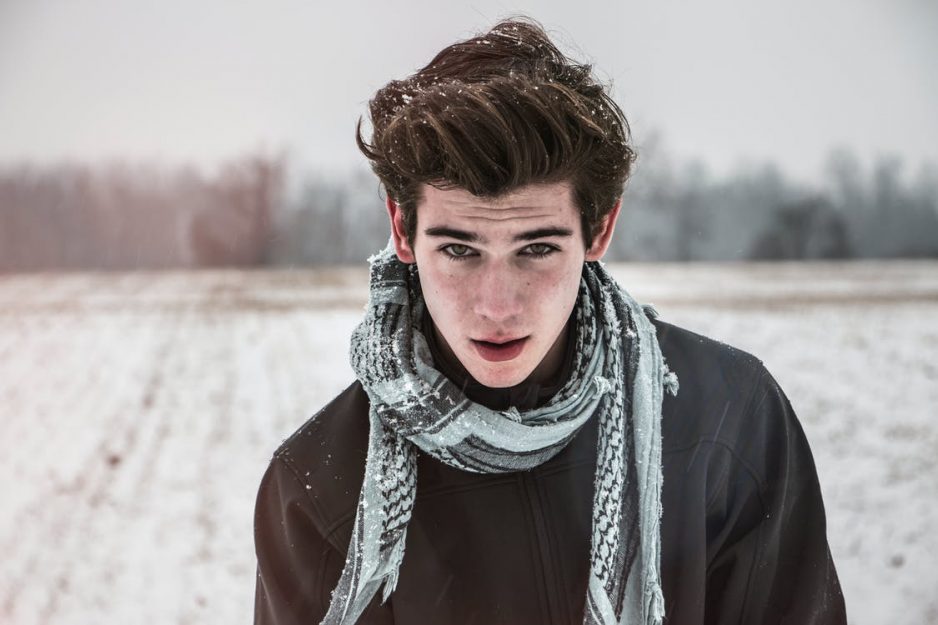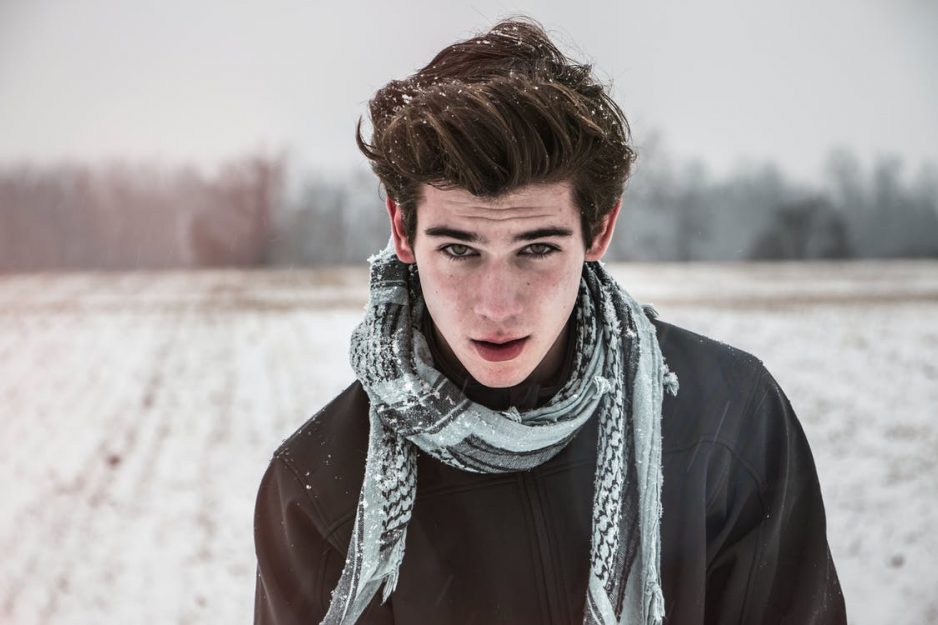 But if it's a quieter sort of elegance that you're after, our advice is to play safe and stick to strong, chic masculine colours – like charcoal, navy and black – that tone with the rest of your outfits.
How to tie a man's scarf in a Parisian knot
The Parisian knot is quick, easy, stylish – and failsafe.
Fold the scarf in two, end to end. Drape it around the back of your neck. Slip both ends through the loop in front of your chest and adjust to achieve the tightness to achieve the look and the warmth you want.
You don't need to pull the knot up too tight under your chin. Showing a bit of collar and tie above the scarf can be a nice touch – but it's not worth catching a chill over!
The ends of the scarf can be worn either inside or outside your coat or jacket, depending on how much of a focal point you want the scarf to be – and how biting the cold.
How to tie a man's scarf in an over hand knot
Drape the scarf around the back of your neck so that both ends hang in front – with one end twice as long as the other. Next take the long end across your body, over the opposite shoulder and around the back of your neck. As you bring it back in front of you, slip it under the loop that's under your chin. It will now hang in front over you, over the top of the other end. Adjust the knot to achieve the desired tightness.
The over hand knot is a neat one that works best with the ends tucked into your jacket or coat.
If you really want to learn how to look great and out-dress the other guys, you need to know how to nail the details—all the details.